January, 2018
Twenty-one undergraduate students complete Battling the Bugs 2.0
A second cohort of undergraduate students has completed CIDRAP's new Honors Seminar Battling the Bugs: Anthrax, Ebola, and Everyday Life:  An Analysis of Public Health and Healthcare Strategies to Prevent and Control Infectious Diseases.
Created and led by CIDRAP Deputy Director, Jill DeBoer, MPH, the seminar is designed to give students a glimpse into the diverse disciplines involved in infectious disease prevention and control. Course content includes a review of high-visibility outbreaks from the past, fictitious scenarios, and routine public health efforts behind the scenes rarely seen by the general public.
Students have the opportunity to hear from experienced public health leaders including CIDRAP Director Michael Osterholm, PhD, MPH, other CIDRAP staff, and community partners. "Most of our students begin the semester with limited or no knowledge of public health. At the end, some are interested in careers in the field, and hopefully all students understand they can serve as champions of public health regardless of their professional and personal journeys," said DeBoer.
Based on its inaugural offering, the seminar was adjusted this year to include:
• Expansion from 2 credits to 3 and offered 2 days per week rather than 1.
• Additional group activities with more in-depth opportunities to work with public health response scenarios.
• New lectures on vaccine challenges and antibiotic resistance — two of CIDRAP's current areas of intense focus.
• Integration of CIDRAP News personnel to share their work on particular news stories and interact with students.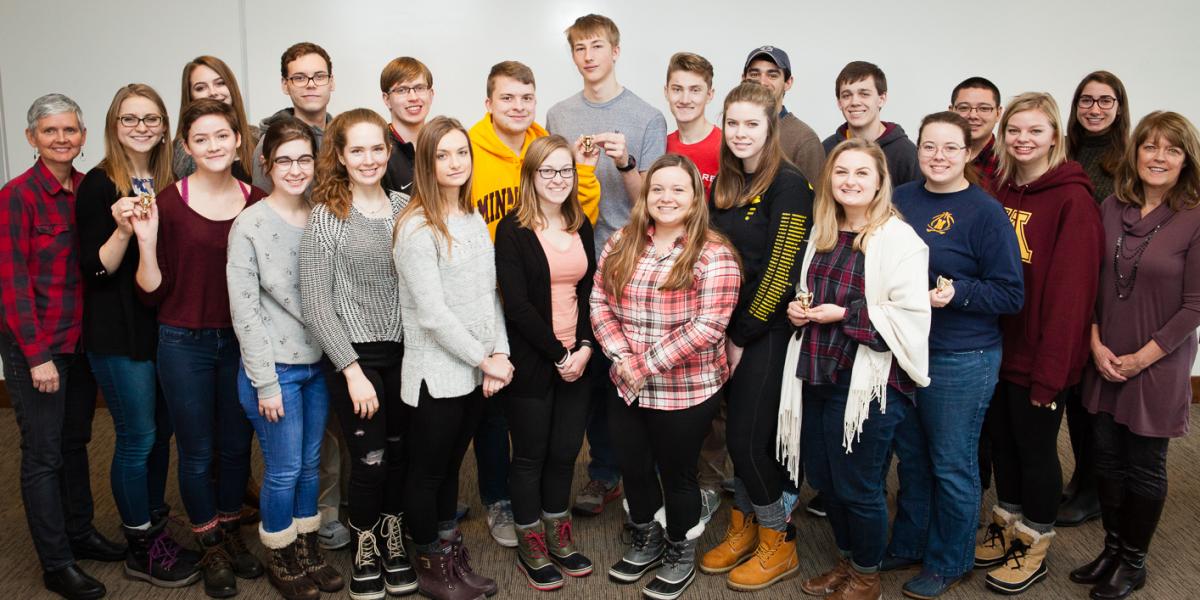 Fall Class 2017