About us
Public Health Practices (PHP) is a curated compendium of tools, strategies, and
downloadables created by US health agencies and partners to prepare for and respond to the health consequences of disasters and emergencies.
Practitioners can search the one-stop shop of real-world resources by hazard, strategy, partners, geography, groups being served, agency, tool, language, and key word. PHP encourages peer-to-peer exchange of practices by accepting submissions to the site, showcasing examples in theme-based email newsletters, and hosting social media channels for practitioners.
Public Health Practices features:
More than 400 practices addressing a wide range of hazards
Successful coalitions and details about what made them possible
In-depth stories on how projects were created
Communication materials in 40 languages to download or adapt
A robust search tool that allows users to apply filters to narrow results as needed
A simple submissions process to encourage practitioners to share their work
Peer-to-peer information exchange via social media (Twitter and, soon, LinkedIn)
Current support
Public Health Practices is supported by the Robert Wood Johnson Foundation until May 2014. The support will allow PHP to determine its role and funding sources by (1) ensuring that public health preparedness resources continue to be available to practitioners and (2) allow for an assessment of the best future home, structure, and potential financial support for this project.
Past support and partnerships
The Center for Infectious Disease Research and Policy (CIDRAP) and the Pew Center on the States (PCS) launched Public Health Practices in 2006 as "Promising Practices: Pandemic Influenza Preparedness Tools." The project was conceived in conjunction with, and initially funded by, The Pew Charitable Trusts. From 2008 through May 2013, Public Health Practices partnered with the Association of State and Territorial Health Officials (ASTHO).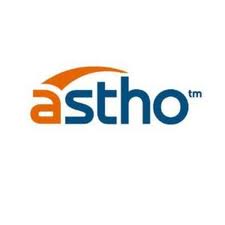 The collaboration between ASTHO and CIDRAP broadly expanded the scope of the Promising Practices Web site, a vetted collection of pandemic preparedness practices. Launched in June 2011 as Public Health Practices, the site was reorganized around categories of hazards, redesigned, and made more interactive. The project expanded outreach efforts to include a monthly (now bimonthly) new theme-based email newsletter and it significantly boosted efforts began to connect public health practitioners to each other and valuable practice tools through social media channels.
Between June 1, 2011, and May 31, 2013:
Usage of content experienced impressive growth -- a doubling of the number of resources, templates, protocols, and other useful files downloaded by users per month
New users steadily flowed to the site-- more than 26,000 people from every state and territory visited the site, accounting for nearly 100,000 page views; nearly 75% of visitors came for the first time.
Connections with users -- the number of subscribers to the biweekly newsletters nearly doubled and the number of Twitter followers steadily rose.
Submissions of practices rose – practitioners had multiple ways to inform the project about leading practice developed from the field; they submitted work through an online form and via social media.
ASTHO's support was essential to launching the Public Health Practices Project as an independent information service. Although the formal partnership concluded the summer of 2013, the CIDRAP and ASTHO collaboration continues on in other venues in an effort to best serve public health professionals in emergency preparedness and response.
If you have any comments or questions, please feel free to contact a member of our staff via e-mail at PHTools@umn.edu.
Go to Public Health Practices.