Multistate Salmonella outbreak linked to guinea pigs
The Centers for Disease Control and Prevention (CDC) today announced a multistate outbreak of Salmonella Enteritidis infections linked to pet guinea pigs.
Nine people in eight states have been sickened, and one person has been hospitalized. There have been no deaths reported in connection to this outbreak. The CDC began investigating this outbreak in late December of 2017 when whole-genome sequencing on three Salmonella Enteritidis infections showed a closely related cluster.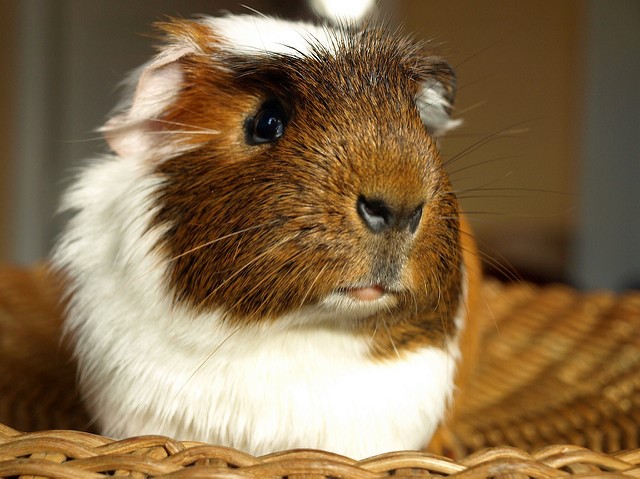 A PulseNet database review revealed six more closely related illnesses dating back to 2015, the CDC said.  Those cases were retroactively added to the current outbreak. Illness start dates range from Jul 17, 2015, to Dec 15, 2017. Seven of the nine patients have been interviewed, and four reported contact with guinea pig in the week prior to illness.
"This outbreak is a reminder that pet rodents such as guinea pigs, regardless of where they are purchased or adopted, can carry Salmonella bacteria even when they look healthy and clean," the CDC said.
Mar 6 CDC outbreak notice
Human case of Rift Valley fever follows animal infections in South Sudan
A 17-year-old boy from South Sudan was diagnosed as having Rift Valley fever (RVF), according to the latest weekly outbreak and health emergency bulletin from the World Health Organization's (WHO's) African regional office.
Officials have now reported 32 cases of Rift Valley fever, including 4 deaths in South Sudan's suspected disease outbreak. All suspected and confirmed cases have occurred in Yirol East County, South Sudan.
The boy lived in the same area where locals have reported the deaths of goats and a cow. He presented with fever, headache, and bloody vomit. In addition to testing positive for Rift Valley fever, the boy also had a malaria infection.
"The  suspected  RVF  outbreak  in  South  Sudan  continues  to  be  closely  monitored,  and  there  is  a  continued  need  for  support  to  strengthen  national  capacity  for  RVF preparedness,  surveillance,  and  response," the WHO said.
Rift Valley fever is a zoonotic virus that can cross over into human populations.
Mar 2 WHO update