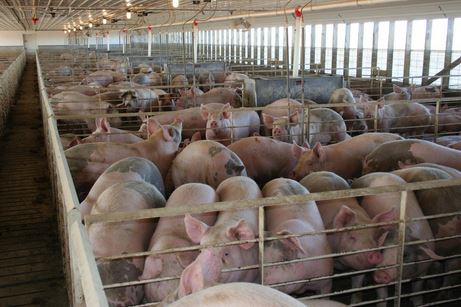 A California law that banned the routine use of medically important antibiotics for disease prevention in food-animal production was associated with a reduction in one type of antibiotic-resistant infection in people, researchers reported yesterday in Environmental Health Perspectives.
To assess the impact of SB27, a bill enacted in 2018 that required all use of medically important antibiotics in food animals in California to have a veterinary prescription and limited the preventive use to extraordinary circumstances, a team of US researchers analyzed state-level data on antibiotic-resistance patterns in Escherichia coli isolated from human urinary tract infection (UTI) samples from 2013 through 2020. Previous research has suggested a link between antibiotic use in food-producing animals such as poultry and resistant UTIs in people.
Tested antibiotic classes included aminoglycosides, extended-spectrum cephalopsorins (ESCs), fluoroquinolones, and tetracyclines. Using an augmented synthetic control method (ASCM), the researchers compared resistance patterns in the California E coli samples before and after 2018 to a scenario in which California had not passed the law. They used resistance data from 32 states with no similar law to create this "synthetic California."
Less extended-spectrum cephalosporin resistance
From 2013 to 2017, the median E coli resistance percentages in UTIs in California were 11.9%, 13.8%, 24.6%, and 7.9% for aminoglycosides, ESC, fluoroquinolones, and tetracyclines, respectively. The ASCM analysis showed that implementation of SB27 was associated with a 7.1% reduction in ESC resistance in California compared with synthetic California, but no difference in resistance to aminoglycosides, tetracyclines, or fluoroquinolones.
A 7% reduction—for a bill where we aren't sure about its implementation quality—it's pretty exciting.
The study authors say the results are limited by the fact that California has not published data on antibiotic sales in food-producing animals since SB27 was implemented and note that factors other than the legislation may have contributed to the reduced ESC resistance. Still, they say the findings are encouraging.
"A 7% reduction—for a bill where we aren't sure about its implementation quality—it's pretty exciting," lead study author Joan Casey, PhD, of the University of Washington, said in a university press release. "I'm hopeful that this can spur other states to consider similar bills."