In two reports produced in fulfillment of the University of Minnesota School of Public Health Applied Practice Experience and in collaboration with CIDRAP-ASP, Master of Public Health candidate Holden Baker explores the challenges and opportunities facing antibiotic development.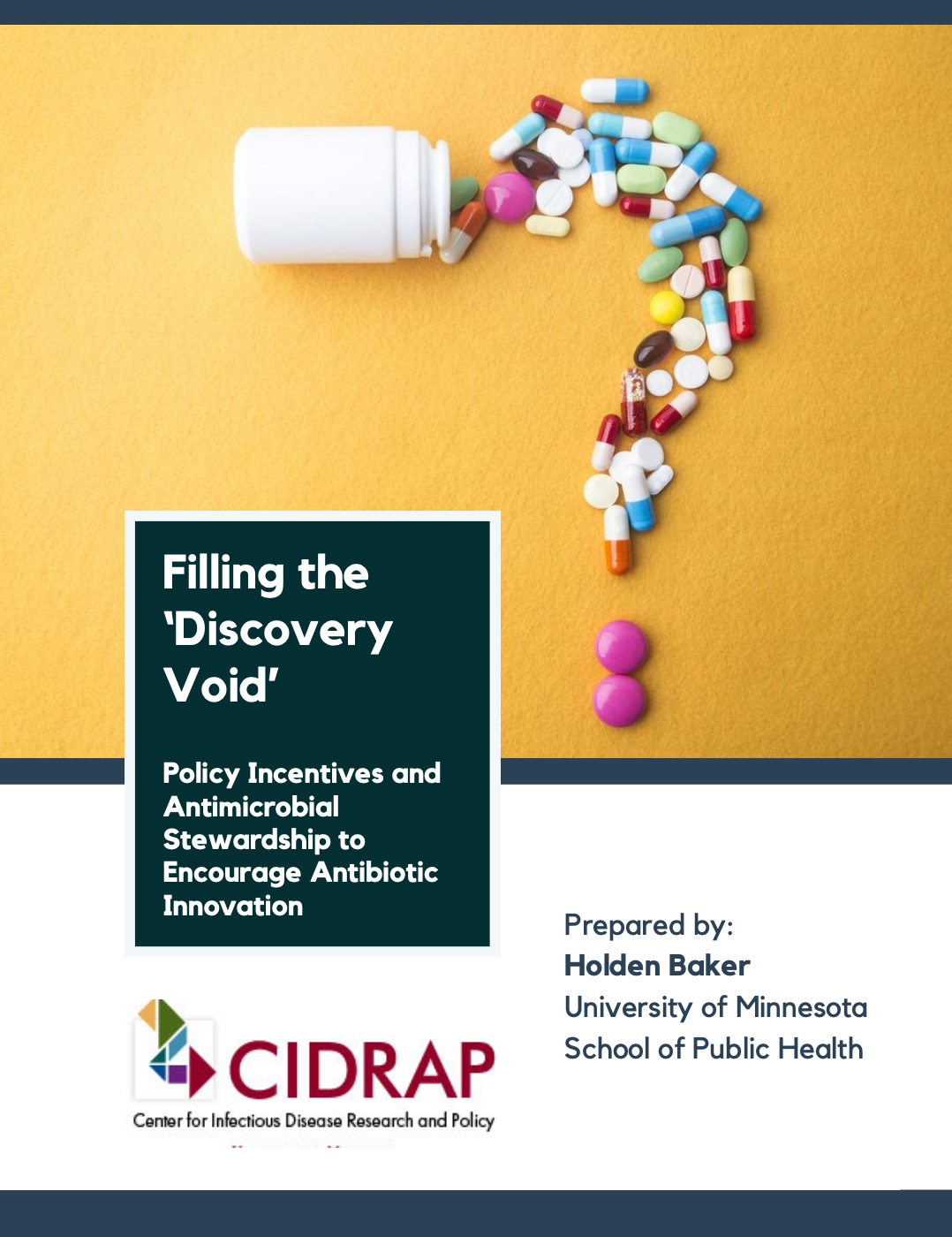 A backgrounder—"Filling the 'Discovery Void:' Policy Incentives and Antimicrobial Stewardship to Encourage Antibiotic Innovation"—describes current thinking and policy on incentives for antibiotic development, along with antimicrobial stewardship and global equity considerations to prevent antibiotic resistance and increase access to necessary medications.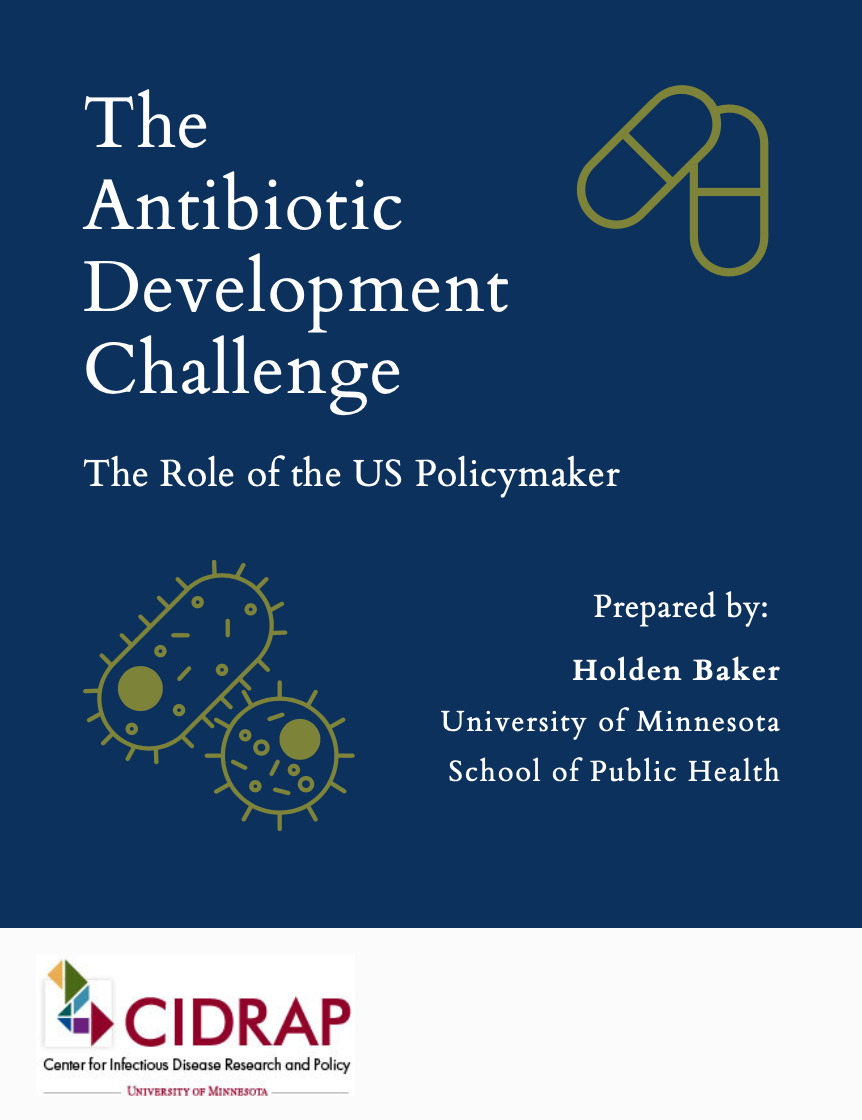 A policy brief—"The Antibiotic Development Challenge: The Role of the US Policymaker"—clarifies the role of the US policymaker in advocating for policies that encourage antibiotic research and development while reducing the risk of antibiotic resistance. The longer version of the brief includes a cover page and references, while the shorter version may be easier and more appropriate for the distribution needs of policymakers and advocates.
Our underwriters
Unrestricted financial support provided by