A study to be presented at next month's European Congress of Clinical Microbiology and Infectious Diseases (ECCMID) suggests the sharing of multidrug-resistant organisms (MDROs) between pets and their owners can occur but is rare.
In a case-control study conducted at Charite University Hospital Berlin in Germany, researchers collected and analyzed nasal and rectal swabs from 2,891 hospital patients, including 1,184 patients with previous MDRO colonization and 1,707 newly admitted control patients.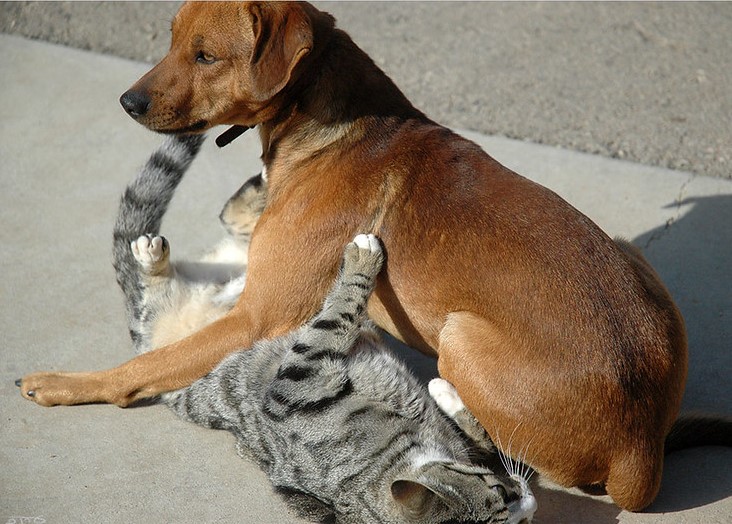 Patients with pets were asked to collect nasal and rectal samples from their cats and dogs for analysis. The researchers also queried the patients about the number of household pets they owned, closeness of contact, pet medical history, and other potential risk factors for MDRO carriage, such as recent hospital stays or antibiotic use. Phenotypically matched MDROs were tested for genetic relatedness using whole-genome sequencing (WGS).
Of the patients, 30% tested positive for MDROs, and 70% tested negative. The rate of dog and cat ownership was 11% and 9% in MDRO-positive patients, respectively, and 13% and 13% in MDRO-negative patients. Of the 400 pets tested for MDRO carriage, 14.8% of dogs and 4.6% of cats were colonized.
Among 400 tested pairs of pets and owners, researchers identified four pairs of phenotypically matching MDROs and one pair of third-generation cephalosporin-resistant Enterobacterales that was genotypically identical based on WGS. Analysis of one pair of vancomycin-resistant Enterococci is still pending.
Carriers can shed bacteria into their environment for months.
"Our findings verify that the sharing of multidrug-resistant organisms between companion animals and their owners is possible," study author Carolin Hackmann, MD, said in an ECCMID press release. "Although the level of sharing between hospital patients and their pets in our study is very low, carriers can shed bacteria into their environment for months, and they can be a source of infection for other more vulnerable people in hospital such as those with a weak immune system and the very young or old."