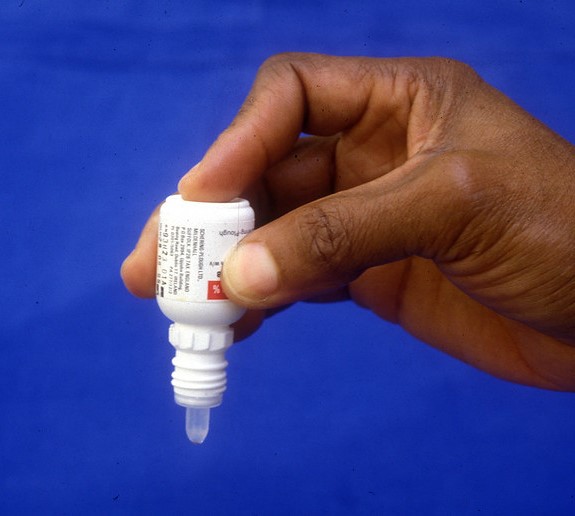 The US Centers for Disease Control and Prevention (CDC) has confirmed a fourth death and more vision loss in an outbreak of infections caused by a unique strain of extensively drug-resistant Pseudomonas aeruginosa involving at least 81 people in 18 states.
"The infections are caused by a strain of carbapenem-resistant P. aeruginosa that produces the Verona integron-encoded metallo-β-lactamase (VIM) and the Guiana-Extended Spectrum-β-Lactamase (GES)," the CDC said in an update late last week. "Isolates are P. aeruginosa sequence type (ST) 1203 and harbor blaVIM-80 and blaGES-9, a combination not previously identified in the United States."
In addition to the deaths, which is one more than the CDC reported in its March 25 update, people experiencing vision loss from their infection now total 14, up from 8 cases.
The CDC and the Food and Drug Administration recommend that clinicians and patients stop using and discard EzriCare Artificial Tears and two additional products made by Delsam Pharma of Mamaroneck, New York: Artificial Tears and Artificial Ointment. The manufacturer has recalled these products.
Resistant to many antibiotics
Testing at public health labs showed that outbreak isolates are not susceptible to a wide range of antibiotics: cefepime, ceftazidime, piperacillin-tazobactam, aztreonam, carbapenems, ceftazidime-avibactam, ceftolozane-tazobactam, fluoroquinolones, polymyxins, amikacin, gentamicin, and tobramycin. A subset of five isolates was susceptible to cefiderocol.
Specimens were collected from May 2022 to April 2023.
The CDC said, "Bacteriophage (phage) with activity against the outbreak strain have been identified at University of California at San Diego's Center for Innovative Phage Applications and Therapeutics (IPATH) and at the Yale Center for Phage Biology and Therapy." The agency said clinicians should contact IPATH if they wish to explore phage therapy.