A report today from the World Organization for Animal Health (WOAH) indicates that farmers in many countries are still using medically important antibiotics for growth promotion.
The first of a planned annual report from the Observatory of WOAH looks at whether, and how, member states are implementing international standards for disease prevention and control, animal welfare, and veterinary public health.
With regard to antimicrobial use in animals, it shows that, of the 155 member states that submitted data for 2020 and 2021, 40 indicated using antimicrobials as growth promoters, which is deemed not to be responsible use. In addition, 21 reported using antimicrobials that have been defined by the World Health Organization as highest priority critically important antimicrobials for human medicine.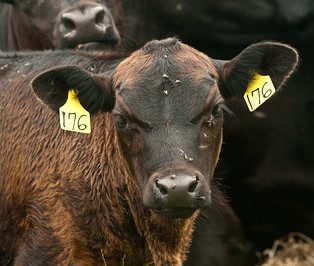 The report also shows that, of 159 member states that submitted information on efforts to address antimicrobial resistance (AMR) in animals, only 7 (4%) reported having an integrated multisectoral surveillance system from antimicrobial use and resistance, 14% did not have an AMR National Action Plan (AMR-NAP), and 27% had an AMR-NAP but had not yet implemented it. Nine percent of WOAH member states indicated they had no training available on AMR in the animal sector, but trends indicate that percentage is decreasing.
"Findings presented in this Report outline for the first time a global perspective of Members' adherence to standards," the agency said in a news release. "At the same time, they raise awareness of some of the current gaps in their implementation."
WOAH says countries that are using critically important antimicrobials for growth promotion should urgently prohibit them, and that nations that have not finalized AMR-NAPs or are struggling with implementation should be supported.