A new report from the Centers for Disease Control and Prevention (CDC) shows a rise in antibiotic-resistant infections and deaths during the first year of the COVID-19 pandemic, a setback the agency says highlights both the growing threat of antimicrobial resistance (AMR) and the need to prepare for future pandemics.
The report found that infections and deaths from drug-resistant, hospital-acquired bacteria rose by 15% from 2019 to 2020, with alarming increases in some of the most highly resistant bacterial pathogens. The report suggests the increases in these infections likely resulted from a combination of factors linked to the COVID-19 pandemic, including surges in antibiotic use, challenges in maintaining infection prevention and control procedures, and longer hospital stays among severely ill COVID-19 patients.
And the toll of resistant infections in 2020 may have been even worse. Because of pandemic impacts, the report notes, data are delayed or unavailable for 9 of 18 resistant pathogens the CDC tracks.
The increases come after years of progress against hospital-acquired infections and AMR, the CDC said.
"This setback can and must be temporary," Michael Craig, MPP, Director of the CDC's Antibiotic Resistance Coordination & Strategy Unit, said in a press release. "The COVID-19 pandemic has unmistakably shown us that antimicrobial resistance will not stop if we let down our guard; there is no time to waste."
A 'sobering' report
The increase in resistant infections was largely driven by hospital-acquired pathogens. Of the 29,400 people who died in 2020 from antibiotic-resistant infections commonly associated with healthcare, 40% acquired the infection in the hospital.
Among the eight specific pathogens that increased significantly in US hospitals were carbapenem-resistant Acinetobacter baumannii (78% increase in hospital-onset infections), carbapenem-resistant Enterobacterales (35%), multidrug-resistant Pseudomonas aeruginosa (32%), extended-spectrum beta-lactamase­­­­­–producing Enterobacterales (32%), and methicillin-resistant Staphylococcus aureus (13%).
There was also a 60% increase in hospital-onset infections caused by Candida auris, a yeast infection that spreads easily in healthcare settings and is resistant to multiple classes of antifungal medications. Prior to 2020, C auris infections were mostly limited to long-term care settings.
David Hyun, MD, director of the Antibiotic Resistance Project at the Pew Charitable Trusts, called the increases in these highly resistant pathogens "sobering."
"These are some of the more difficult drug-resistant infections to treat," Hyun told CIDRAP News, adding that they are also among the pathogens with the fewest candidates for new antibiotics. "That's another layer of concern."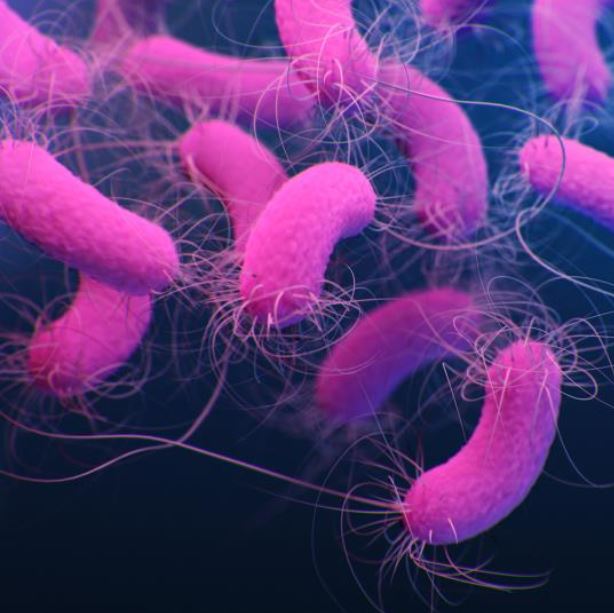 The rise in hospital-acquired infections in 2020 was documented in a CDC-led study published in September 2021, which found that among hospitals in 12 states, central-line–associated bloodstream infections, ventilator-associated infections, and catheter-associated urinary tract infections all rose significantly during the first year of the pandemic. These types of infections are frequently caused by antibiotic-resistant bacteria.
The CDC attributes the rise in these infections to the large number of severely ill COVID-19 patients who needed treatment in intensive care units and were often attached to ventilators and catheters, which can become contaminated. Pandemic-related staffing shortages at hospitals, along with shortages of personal protective equipment and the need to divert staff for COVID care, also played a role, the agency said. Because of the pandemic, many hospitals weren't able to maintain the type of infection prevention and control methods that can contain these infections.
On top of that, from March to October 2020, the CDC said, nearly 80% of patients hospitalized with COVID-19 received an antibiotic, even though studies have shown that only a small portion of these patients had bacterial coinfections. This high level of antibiotic use was driven early in the pandemic by diagnostic uncertainty. Because early COVID-19 test results often didn't come back for days, and clinicians had difficulty distinguishing COVID-19 from community-acquired pneumonia (which is traditionally treated with antibiotics), or were concerned about coinfections, there was a high level of empiric antibiotic use.
While some studies have shown that high antibiotic prescribing for COVID-19 patients started to tail off by summer 2020, particularly in hospitals with strong antibiotic stewardship programs, Hyun said he's not entirely surprised that it went on for longer.
"There have been some data points and evidence to suggest that high antibiotic use among COVID-19 patients may not have been a short-term blip," he said.
The report also notes that the picture is incomplete, because the pandemic hampered efforts to track data on resistant bacteria that spread outside of healthcare settings, such as drug-resistant Salmonella, Shigella, and Neisseria gonorrhoeae.
Need for resilience, 'foundational capacity'
The findings are particularly disappointing because prior to the pandemic, the CDC says, progress was being made against AMR and hospital-acquired infections. More than 90% of US hospitals had implemented an antibiotic stewardship program, and rates of healthcare-associated infections had been in decline since 2015. Data from 2012 through 2017 show that US deaths from AMR fell by 18% overall and by 30% in hospitals.
"This is largely due to significant investments in U.S. prevention efforts, like improving infection prevention and control as well as antimicrobial use," CDC Director Rochelle Walensky, MD, MPH, wrote in the foreword to the report.
The new CDC data, Hyun said, "illustrates how much we've gone backwards" in terms of preventing antibiotic-resistant infections in hospitals. Others infectious experts also expressed their alarm at the report.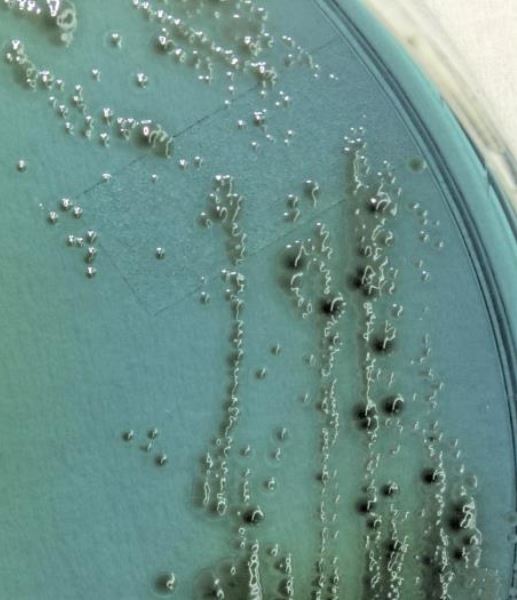 "This is no longer a future crisis but one that is at America's doorstep and needs to be addressed now," Infectious Diseases Society of America (IDSA) President Daniel McQuillen, MD, said in an IDSA press release. "Whenever there are high levels of hospitalizations, rates of antimicrobial-resistant infections and deaths will likely further increase unless we take steps to prevent them."
To regain some the lost progress, the CDC says it is exploring investments in the US public health structure that will not only help combat AMR but will also improve the response to future pandemics. That includes investments in the CDC's AR Lab Network, a network of seven regional labs established in 2016 to rapidly detect antibiotic-resistant pathogens. These labs, the report says, "can be tapped into during an emergency, offering flexibility when challenges arise."
In addition, the report recommends more investments for expanded infection prevention and control efforts so that hospitals and nursing homes can better contain outbreaks of COVID, antibiotic-resistant infections, and other pathogens. It also calls for continued efforts to improve antibiotic and antifungal prescribing in US healthcare settings and support for research into new antibiotics, therapeutics, and vaccines.
"The foundational capacity we need to address antimicrobial resistance will not only slow the spread of these infections but will also serve as an investment in the critical core capacity for public health threats," Walensky wrote.
Hyun said he thinks there's an opportunity to strengthen the infrastructure around antibiotic stewardship and infection prevention and control, both to mitigate the current trends identified in the report and to build some resilience and sustainability for future pandemics.
"It's important to recognize that action needs to be taken now to be sure this stays a short-term problem, and is not the beginning of a long-term trend," he said.