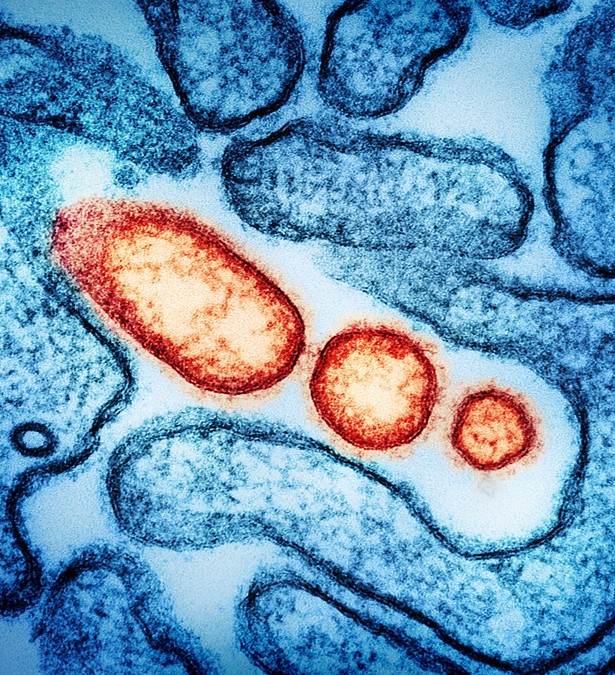 A 39-year-old man has tested positive for Nipah virus in India's Kerala state, raising the outbreak today to six cases, India Today reported today.
Kerala Health Minister Veena George's office said the man, who is from the affected district of Kozhikode, is hospitalized under observation. He had first sought treatment at a private hospital where other Nipah patients were being treated.
In good news, tests on 11 other patients who possibly had Nipah, which had been pending, came back negative for the virus, according to The Indian Express.
List of high-risk contacts expands to 213
Also today, the list of people who have come into contact with any of the patients grew to 950 people. Of those, 213 are in the high-risk category, including 21 who have been hospitalized and 287 healthcare workers. Fifteen samples from those in the high-risk category have been sent for testing.
Of the six people with confirmed Nipah, two have died. One of the surviving patients is a 9-year-old boy on a ventilator. Officials have ordered monoclonal antibody treatment for him. Though the antiviral therapy is unproven, George said it is the only option. Today, the Times of India reported that the Indian Council of Medical Research has decided to obtain 20 more doses of the monoclonal antibody treatment from Australia.
Schools will remain closed until tomorrow, and all public gatherings have been banned till September 24. Public Friday prayers today were also canceled.