Late last month, the Centers for Disease Control and Prevention (CDC) reported a fourth death and more vision loss caused by an outbreak of a rare strain of extensively drug-resistant Pseudomonas aeruginosa.
The update was the latest in an outbreak stretching back to May 2022 that has been linked to a brand of eye drops. CDC officials say the outbreak, which, as of May 15, has affected 81 people in 18 states—14 of them with permanent vision loss—is more unusual and challenging than previous outbreaks of antibiotic-resistant bacteria that they've investigated.
Although the outbreak is technically over, its impact could be felt for years, because the P aeruginosa strain that caused it—a strain not previously seen in the United States—is now circulating in US healthcare facilities and is likely here to stay.
"I think that it's unlikely that we're going to eradicate this strain from US healthcare facilities," CDC epidemiologist and lead outbreak investigator Maroya Walters, PhD, told CIDRAP News.
At the same time, Walters and others say the investigation has highlighted how whole-genome sequencing, strong epidemiology programs in state health departments, and collaboration between state agencies and CDC can help unravel the source of outbreaks that otherwise appear to have no common link.
A new version of a well-known pathogen
The first cases reported in the outbreak were in Los Angeles in May and June 2022, when local health officials were notified of two patients who had developed serious eye infections caused by carbapenem-resistant P aeruginosa after going to a local ophthalmology clinic.
P aeruginosa is a virulent and opportunistic pathogen that carries several mechanisms to combat antibiotics and can survive in harsh environments. The bacterium typically causes infections in the blood and lungs of hospitalized, immune-compromised patients, is frequently multidrug resistant, and spreads easily in healthcare setting. In 2017, according to CDC data, there were 32,600 P aeruginosa infections in hospitalized patients in the United States. The CDC considers it a serious threat.
Walters said the two cases were noteworthy because they were not typical Pseudomonas infections and there were just two of them. Furthermore, testing of isolates from the eye infections alerted officials at the Los Angeles County Department of Public Health (LACDPH) that both infections carried a rare resistance gene—Verona integron-encoded metallo-beta-lactamase, or VIM—that confers resistance to carbapenem antibiotics. Antibiotic susceptibility testing revealed resistance to several classes of antibiotics used to treat Pseudomonas infections.
"Just two cases was incredibly strange because we'd never seen these carbapenemase-producing Pseudomonas in a specimen from an eye before," she said.
Kelsey OYong, MPH, supervising epidemiologist at LACDPH, said the fact that nearly all VIM-harboring P aeruginosa cases in the United States have been associated with acute long-term care settings was what prompted the department to contact the CDC.
"We were not familiar with many outbreaks due to VIM-P aeruginosa in outpatient and/or ophthalmology settings and reached out to CDC for guidance," OYong said.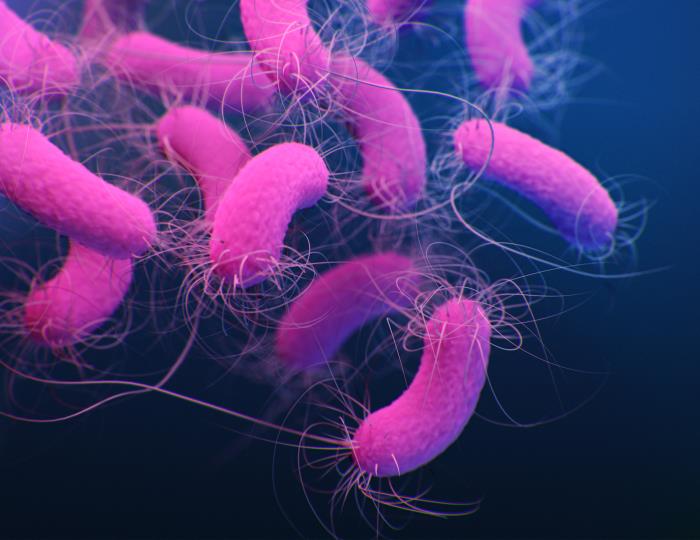 Concerned that these eye infections might be linked to the ophthalmology clinic, CDC investigators worked with OYong and her colleagues to look for some common infection prevention gaps, like improperly cleaned equipment or poor hand hygiene, that could have contributed to contamination. But no obvious source was found.
Then, later that summer, the CDC began receiving reports of clusters of carbapenemase-producing P aeruginosa cases at four long-term care facilities in Utah and Connecticut. In most of the cases, screening detected the pathogen in patients' lungs. None of the cases at these facilities, however, were eye infections.
Sequencing reveals the outbreak strain
Walters and her CDC colleagues didn't think there was any connection between the cases in Los Angeles, Utah, and Connecticut until September 2022, when the CDC's Antibiotic Resistance (AR) Lab Network, which includes labs in all 50 states, sequenced a sample of the isolates from the two outbreaks and found that the sequences were genetically similar. Shortly thereafter, sequencing of isolates from the Los Angeles cases (which had risen to four) indicated they were similar to the strain in the Utah and Connecticut outbreaks.
The sequencing also revealed that the outbreak strain of P aeruginosa carried another enzyme—Guiana extended-spectrum beta-lactamase (GES)—that confers resistance to antibiotics. That combination of resistance genes, VIM and GES, had not previously been seen in US Pseudomonas cases.
That finding explained why antibiotic susceptibility testing of the isolates had found resistance to so many antibiotics. But the source of the infections, which had no obvious epidemiologic link, was still a mystery.
"These isolates were very closely related, which would point to a common origin," Walters explained. "And so we started to think about a product, although there had never been a product contaminated with carbapenemase-producing organisms before."
Then, in mid-November, the CDC received another report of multidrug-resistant P aeruginosa eye infections, this time linked to a clinic in Florida. Subsequent testing revealed isolates from these infections had the markers of the outbreak strain, according to Walters.
Without the rapid genetic testing and communication, it's likely the outbreak would have taken much longer to piece together to identify the source.
Around the same time, a case-control study conducted by the CDC and the Connecticut Department of Health at one of the Connecticut long-term care facilities hinted at a potential source: the infected patients were more likely to have used artificial tears, a product used to lubricate dry eyes.
"Artificial tears felt like a very meaningful finding in the case-control study," Walters said. "And then, from there, it was really a matter of understanding which brands of artificial tears patients received and if there was a common brand among them."
A subsequent review of exposures among outbreak patients in healthcare facilities revealed more than 10 different brands of artificial tears had been used. But one brand, EzriCare Artificial Tears, turned up more than others and was among those used in the Los Angeles ophthalmology clinic. That led the CDC, on January 20 of this year, to issue a warning to doctors and patients to stop using the product until the laboratory analyses and epidemiologic investigations were complete.
After testing confirmed the presence of the outbreak strain in opened bottles of EzriCare Artificial Tears in Connecticut and New Jersey, the Food and Drug Administration (FDA) issued a warning to consumers and healthcare practitioners not to buy, or to immediately stop using, EzriCare Artificial Tears, along with Delsam Pharma's Artificial Tears, another brand of artificial tears made by the same company, Global Pharma. The company voluntarily recalled the products on February 24 upon FDA recommendation.
Additional cases identified
By February 1, when the CDC issued a Health Alert Network (HAN) advisory about the outbreak, the number of cases had grown to 55, from 11 states. But that wasn't the end.  
Media coverage of the outbreak caught the attention of Alex Sundermann, DrPH, an assistant professor of medicine at the University of Pittsburgh who works in the university's Center for Genomic Epidemiology. In October 2022, Sundermann and his colleagues had detected three drug-resistant P aeruginosa isolates from two patients through a surveillance program that combines whole-genome sequencing surveillance and machine learning to detect hospital outbreaks.
At the time, they didn't know anything about the national outbreak. And the two patients had no clear links.
"When I looked into their charts, nothing connected the two [patients] within the hospital," Sundermann said.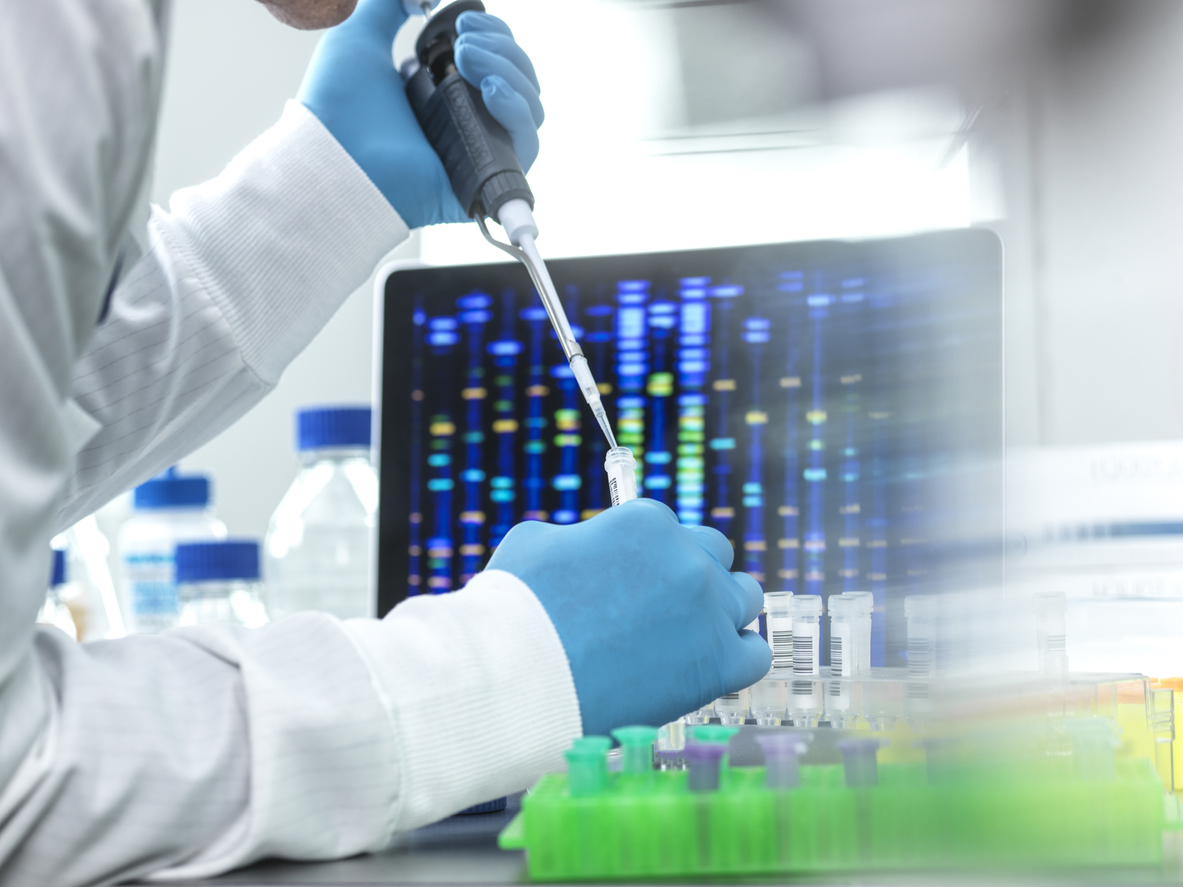 After reading about the outbreak, Sundermann went to the CDC website and found that the agency had posted a link to the reference genomes from isolates belonging to the outbreak strain. That enabled Sundermann and his colleagues to compare their sequenced isolates to the outbreak strain.
"Once we did that, it was completely clear that they were connected to the national outbreak strain," he said.
That finding prompted Sundermann to look back at the charts of the two patients, where he found that one of the patients had bought eye drops from an online retailer that sold the brand in question.
"It was the 'smoking gun' to answering the question of how the patient probably acquired this pathogen," Sundermann said. "We don't always look for eye drops when reviewing outbreaks."
Sundermann and his colleagues have written about their discovery on the preprint server medRxiv.
The identification of the cases in Pittsburgh, along with others that have been retrospectively reported, have added to the outbreak total. And while the outbreak is over in terms of the source being addressed, the numbers could continue to rise as patients in healthcare facilities where the outbreak strain has been identified are infected through secondary transmission. Walters says the CDC expects additional cases but hopes they will be few.
Collaboration, communication seen as critical
OYong says the investigation is a great example of collaboration between boots-on-the-ground investigators from local and state health departments, who identified cases, gathered lists of possible exposures, and communicated with providers, and the CDC, which coordinated the genomic testing through the AR Lab Network, combined the analyses from the separate investigations, and communicated to the FDA that the contaminated eye drops were the likely source.
"Without the rapid genetic testing and communication, it's likely the outbreak would have taken much longer to piece together to identify the source," she said.
Walters agrees, adding that screening by the health departments in Connecticut and Utah played a key role.
"The AR Lab Network was central to identifying these concerning, resistant organisms and the fact that this was a unique strain," she said.  "But the fact that an outbreak was even identified, rather than a single case, is because the healthcare facilities and the health departments did the recommended screening."
Sundermann says the investigation highlights the role that whole-genome sequencing–based surveillance in hospitals could play in identifying and stopping future outbreaks faster.
"Hospitals should really consider doing this because you find high-impact, high-morbidity clusters that otherwise are undetected that you can intervene upon," he said. "So you can help public health partners, and then you can direct your infection prevention interventions to stop outbreaks from spreading in your own hospital."