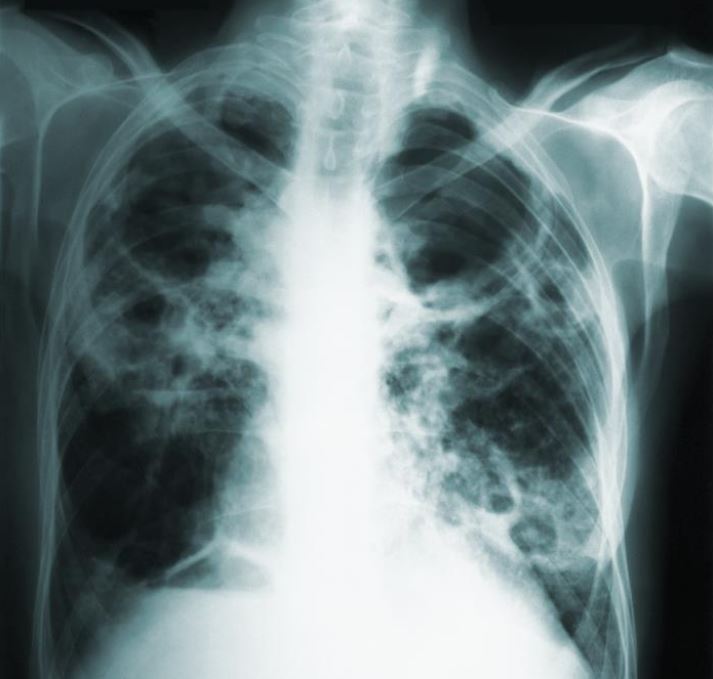 New data published today in Clinical Infectious Diseases indicates that early implementation of shorter treatment regimens for drug-resistant tuberculosis (TB) in the United States was successful.
The data come from a cohort of 70 US patients who were started on the 6-month, all-oral bedaquiline, pretomanid, and linezolid (BPaL) regimen for rifampin-resistant TB (RR-TB) in October 2019, shortly after the US Food and Drug Administration approved the regimen. The data on treatment outcomes were collected and analyzed by the BPaL Implementation Group (BIG). Because data from several trials indicated a high rate of adverse events with 1,200 milligrams (mg) of linezolid, most of the US patients treated with the BPaL regimen were started with a 600-mg linezolid dose based on the determination of their provider and had the dosage adjusted by therapeutic drug monitoring (TDM).
Of the 70 patients (65.7% male, 90% non–US-born, 77.9% non-White), 68 (97.1%) completed BPaL treatment. Fifty-five patients (80.9%) who completed BPaL had at least 6 months of follow-up without relapse, 36 (52.9%) had at least 12 months, and 19 (27.9%) had at least 24 months. Two patients (2.9%) were lost to follow-up after treatment completion, three (4.4%) after 6 months of treatment, and two (2.9%) experienced relapse.
Using an initial 600-mg linezolid dose daily adjusted by TDM and careful clinical and laboratory monitoring for side effects, supportive care, and expert consultation throughout BPaL treatment, three patients with hematologic toxicity (4.4%) and four with neurotoxicity (5.9%) required a change in linezolid dose or frequency. The median BPaL duration was 6 months.
Early implementation of new tuberculosis treatments is feasible, serving as a model for future innovations.
The study authors say the BPaL regimen has "transformed" treatment for drug-resistant TB in the United States. Previous RR-TB regimens were as long as 24 months, with poorer outcomes. From 2014 through 2018, only 62% of the 618 US patients with RR-TB completed the treatment, with 8% dying before treatment completion.
"The BIG cohort demonstrates that, with collaborative efforts among providers and public health programs, early implementation of new tuberculosis treatments is feasible, serving as a model for future innovations," they wrote.