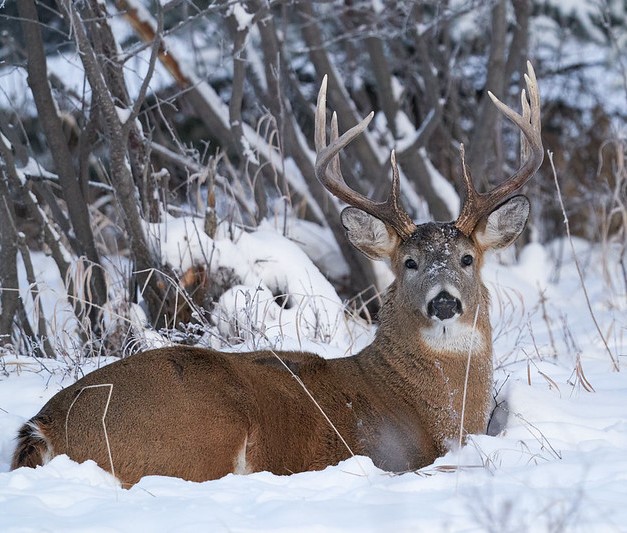 For the first time, chronic wasting disease (CWD) has been detected in white-tailed deer in Manitoba—previous detections were in mule deer—and the disease has spread to another county in Mississippi.
In a news release this week, Manitoba Natural Resources and Northern Development (MNRND) reported 2 CWD cases in white-tailed deer, along with 11 new detections in mule deer. The agency said that, since 2021, officials have confirmed 18 CWD infections in mule deer and 2 in white-tailed deer.
This week's update didn't specify the number of new cases in mule deer, but a December 15, 2022, MNRND news release said 7 cases were confirmed at that point, all near the Manitoba-Saskatchewan border. Some of the new cases were in deer located a bit farther east in Manitoba. More positive tests could be revealed in the coming weeks, as officials said wait times for tests are around 16 to 20 weeks, CTV News reported.
There is a serious risk that CWD will threaten the health of all cervid populations in the province.
CWD is a highly contagious, fatal disease that affects members of the deer family (cervids), such as deer, elk, moose, and caribou. Animals infected with CWD may appear healthy until late in the disease progression. Though CWD is not known to infect humans yet, public health officials recommend that people not eat meat from a CWD-infected animal.
"If the disease spreads and becomes endemic to Manitoba, there is a serious risk that CWD will threaten the health of all cervid populations in the province," MNRND said.
10 counties affected in Mississippi
The Mississippi Department of Wildlife, Fisheries, and Parks (MDWFP) on March 3 confirmed CWD for the first time in Tunica County in the northwestern corner of the state.
The sample was from a hunter-harvested doe, but the MDWFP didn't say when the deer died. Testing by the Wisconsin Veterinary Diagnostic Laboratory confirmed CWD. Since 2018, 206 CWD-positive white-tailed deer have been detected in 10 Mississippi counties.