Late summer and fall herald the start of deer hunting season in the United States, and jurisdictions have been taking steps such as boosting research capacity, expanding hunting seasons, offering more hunting permits, and restricting baiting to slow the spread of chronic wasting disease (CWD) among deer and other cervids across the country.
"One primary goal of hunting is to reduce population density, which in turn reduces the frequency of host behavioral interactions that facilitate CWD spread," said Clare Stoddart, MS, CWD researcher at the University of Minnesota's Center for Infectious Disease Research and Policy (CIDRAP), publisher of CIDRAP News.
"Not only are registered hunters the actors in this effort, but their patronage and loyalty to the practice helps to fund conservation programs across the country," she added.
CWD is a fatal neurodegenerative disease caused by infectious prions, or misfolded proteins, that affects cervids such as deer, elk, and moose. The disease creates cavities in the brain that resemble those of sponges, causing the animal to lose weight, behave abnormally, and lose body functions. 
While CWD isn't known to infect humans, some experts fear it could jump species to other mammals, including people. Infected cervids shed infectious prions, which can infect others through contact or persist for years in the soil, where it is taken up by plants on which animals feed.
The disease has been identified in free-ranging and/or captive cervids in 31 US states, four Canadian provinces, Finland, Norway, South Korea, and Sweden.
Nationwide efforts
In late August, the US Department of Agriculture's Animal and Plant Health Inspection Service announced that, as of September 1, Canadian-origin cervids imported into the United States must be accompanied with a health certificate that includes additional CWD verification statements.
Indiana
The Indiana Department of Natural Resources (DNR) announced in August that a new state wildlife research unit hosted by Purdue University will study CWD, among other topics. The unit, expected to open within the next 2 years, will be led by two to five federal, PhD-level scientists who will serve as Purdue faculty.
The university will work with the Indiana DNR, the US Geological Survey, the US Fish and Wildlife Service, and the Wildlife Management Institute, tripling Indiana's wildlife research capacity.
Kansas
The Kansas Department of Wildlife and Parks is hosting town hall meetings this fall to solicit input on whether the state should ban wildlife baiting, which is allowed on private land, in an effort to head off the spreading of diseases. Baiting can encourage cervids to congregate, potentially leading to CWD transmission. Hunters, landowners, industry members, and other interested parties are invited to attend.
In June 2023, wildlife commissioners voted to add language to an existing regulation banning baiting on department lands and waters. The amendment stated that baiting is prohibited for all activities, rather than just for hunting.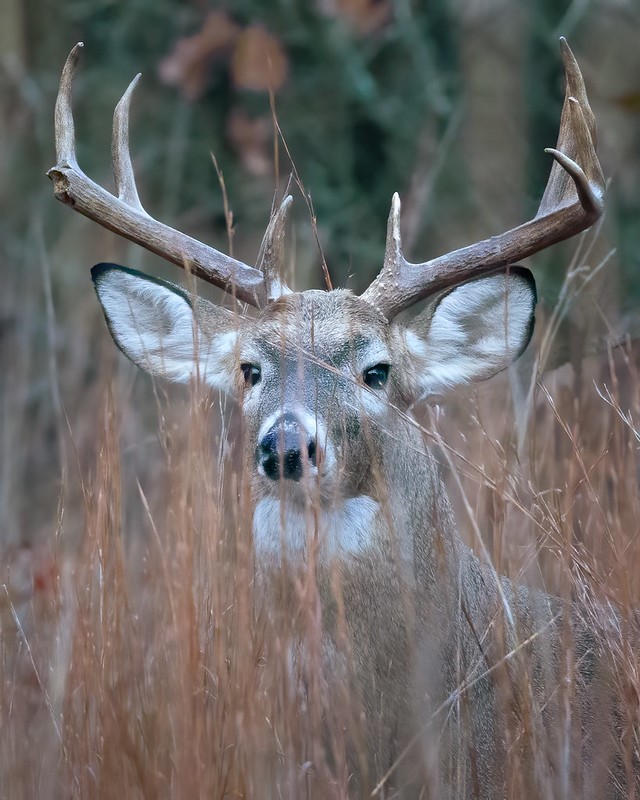 Minnesota
The Minnesota DNR is encouraging deer hunters to consider hunting regulations, CWD testing requirements, and rules for processing their deer as the state heads into its hunting season on September 16. Some CWD zones have changed, and the number of available permits has risen in south-central Minnesota and fallen in the northeast and north-central parts of the state.
Missouri
Amid a growing number of CWD detections, the Missouri Department of Conservation (MDC) is reminding deer hunters of regulatory changes that include the addition of early antlerless hunting in 100 counties in early October and gun hunting in CWD management zone counties in late November.
MDC has also increased the number of gun antlerless permits in most counties and the number of resident landowner permits in certain counties to slow deer population growth. After the recent identification of an infected deer in Barton County, Jasper County was added to the CWD management zone, 1 of 14 added so far this year, the Joplin Globe reports.
Ohio
This fall, the deer surveillance area (DSA) in northwest Ohio is starting deer archery season on September 9, 3 weeks sooner than other counties, the Columbus Dispatch reports.
The goal of the head start is to reduce deer populations in the DSA, which was established in 2021 after CWD was identified in two deer in Wyandot County. The DSA also includes parts of Marion and Hardin counties. Ohio is also allowing an additional gun hunt in the DSA in early October to slow deer population growth.
Texas
Owing to rising CWD cases on deer-breeding farms, Texas Parks and Wildlife Department recently announced emergency rules (via Executive Order No. 23-003) further restricting deer movement, mandating testing for deer farms, and prohibiting the removal of department-prescribed identification tags.
Washington
The Washington Department of Fish and Wildlife has announced that it's organizing a special drawing for multi-season deer tags for 2024 as an incentive for hunters who have their deer or elk tested for CWD. The Washington Chapter of Backcountry Hunters and Anglers helped buy 100 tags, which let hunters participate in the archery, muzzleloader, and modern gun seasons.
Wisconsin
The Wisconsin DNR is reminding hunters and volunteers to participate in the state's Adopt-a-Kiosk and Adopt-a-Dumpster programs. Hunters can drop off a deer head for CWD testing at the kiosks 24/7, and groups or individual volunteers can sponsor or construct a kiosk for the season. Similarly, hunters can dispose of deer carcasses at a sponsored dumpster, which are typically placed where disposal options are limited or unavailable.
Wyoming
The US Fish and Wildlife Service recently finished gathering public comments on its proposal to start feeding later and end it earlier at the National Elk Refuge in Jackson. The aim is to reduce comingling by maintaining the Jackson herd at 11,000 elk and reducing the number of elk spending the winter at the refuge to 5,000, down from an average of 7,500.
"With the continually increasing prevalence of CWD, it is crucial to remain informed on the most current local and state regulations to promote smart and safe participation in the hunting tradition and protect susceptible animals from further infection," Stoddart said.