Facing winter, aftershocks of the COVID-19 pandemic, a looming recession, soaring energy and transportation costs, and dwindling gas reserves due to Russian supply cuts, some European companies are shuttering plants or scaling down production, fueling fresh fears of essential-drug shortages, according to a new report from the Israel-based drug maker Teva.
While Europe has stockpiled 90% of the natural gas it needs for this winter, the report says that continued deficits could lead to spikes in drug prices in the near term and further disrupt the flow of essential medicines to the United States in the next 5 to 10 years. European transportation costs have also risen 500% since the pandemic began.
Essential drugs are usually generic and, therefore, low profit, meaning that only the most efficient suppliers can remain competitive. "In Spain for example, and while production costs have risen at least 10% as a result of 150%, 112%, and 93% rises in the cost of gas, electricity, and water, respectively, absorbing this rise in manufacturing costs immediately compromises the country competitiveness of essential medicines production," the Teva report said.
The report cited the recent shortage of the breast-cancer drug tamoxifen after the only European active pharmaceutical ingredients (API) maker stopped producing it because it was no longer economically feasible. As a result, there was no European supply source and only a few outside of Europe. Other recent related shortages have included some antibiotics and over-the-counter painkillers in Europe.
The energy crisis has also led to natural-gas stockpiling and austerity measures in Asia, which supplies most of the world's APIs and relies on Russia for 80% of its crude oil and 45% of its natural gas.
Disruptions getting wider, more frequent
Experts disagree on the likely fallout on the US drug supply chain, including whether manufacturers might drop products, shut down, or consider a move to a country with lower energy costs, such as the United States.
Peter Bolstorff, MA, executive vice president of innovation and business intelligence at the not-for-profit Association for Supply Chain Management in Chicago, said that the energy crisis is only the most recent of many upheavals in US healthcare supply chains in the past 5 to 7 years.
"Disruptions are getting wider, and they're getting more frequent," he told CIDRAP News. "What we're seeing now is the cumulative impact of these disruptions, and it's going to escalate and increase stress."
In recognition of the growing problem, the Biden administration launched a task force in June 2021 to mitigate US drug supply chain risk, including building the national stockpile, onshoring drug manufacturing, securing APIs, and improving logistics, Bolstorff said.
David Margraf, PharmD, PhD, pharmaceutical research scientist at the Resilient Drug Supply Project (RDSP), part of the University of Minnesota's Center for Infectious Disease Research and Policy (CIDRAP), publisher of CIDRAP News, said the risk of shortages depends on whether European drug makers view the effects of the Russian invasion of Ukraine as a temporary crack in the energy supply or a long-range problem from the spiking and unstable costs of natural gas.
"At the very least, they seem to be cautious about this upcoming winter, with it worsening next winter, since the energy supplies previously purchased could be running very low by then," he said. "Beyond that issue, it's pure speculation; however, it's reasonable to assume that the cost of production will continue to rise with lower revenue generation, especially from generic drugs."
But Wally Hopp, PhD, of the University of Michigan's Institute for Healthcare Policy & Innovation, noted that drug manufacturing is generally less energy intensive than that of, for example, aluminum extraction. "The most energy-intensive sectors would be most affected by rolling blackouts or brownouts," he told CIDRAP News. "You wouldn't expect that a reduction in a minor input [to pharma manufacturing] would cause people not to produce."
The biggest risk, he said, is in API production. "The things that have the lowest margins are things in which the manufacturer has the least motivation to make supply chains more robust," Hopp said. "If they've got some low-margin API producer, they may not make good decisions, and that makes them more vulnerable to disruption."
While he doesn't expect to see energy crisis-related US drug shortages, "I don't think it's impossible. Maybe some shortages will happen." Rather, Hopp said, the country may see short-term price inflation of drugs and APIs. "You're just going to pass along some of these increases to people."
Will European firms move to US?
Whether the crisis will push overseas pharma companies to consider relocating to countries with lower energy costs, such as the United States, is a question of debate, with Bolstorff saying it's already in motion.
"Companies that are viewing the energy crisis as the last straw, they are absolutely thinking about alternative manufacturing locations, and every one of them are considering the US," he said. "I know that just about everybody's coming up with Plan B and Plan C on manufacturing to support that capacity in the long term."
It has been common practice to outsource drug and API production to lower-cost Indian and Chinese markets, Margraf said, "but they have their own energy issues as well."
Hopp said that high energy expenses could lead European companies—especially generic drug makers—to seek alternative locations for drug manufacture, but that won't happen in the short term. It can take 5 to 10 years for a plant to establish the infrastructure, transportation channels, and supply chains to become fully operational. "You're not going to swap a plant in a matter of months," he said.
By that time, Hopp says they may have much less motivation to do so, as he forecasts a return to energy price equilibrium, especially as Europe begins to wean itself from its reliance on Russia by investing in gas alternatives such as solar. "World markets will have shifted," he said. "Europe has always been more expensive, but will likely return to be somewhat more expensive but not appreciably so."
Role of supply chain diversification
One universally recognized risk is the concentration of drugs and APIs in any one region. Asian companies, Teva said, hold nearly two thirds of the regulatory certificates needed to produce APIs in Europe.
"Alarmingly, there are now 93 active ingredients for which no European company holds a certificate," the report stated. "This situation has weakened Europe's essential medicines diversity and therefore security. It is also threatening to debase the continent's pharmaceutical sector for good for some critical medicines."
The big question in US resource diversification through a shift away from linear supply chain management, Bolstorff said, is "Who is the captain orchestrating this? Or do we do this equally? I think that's one of those things that'll be interesting to see as we come through this next set of big disruptive things as an industry, not just a company."
Hopp, who chaired a National Academies of Sciences, Engineering, and Medicine committee that wrote a 2022 report on the security of the United States' medical supply chain, said he is cautiously optimistic that the pandemic taught companies and countries the importance of diversification.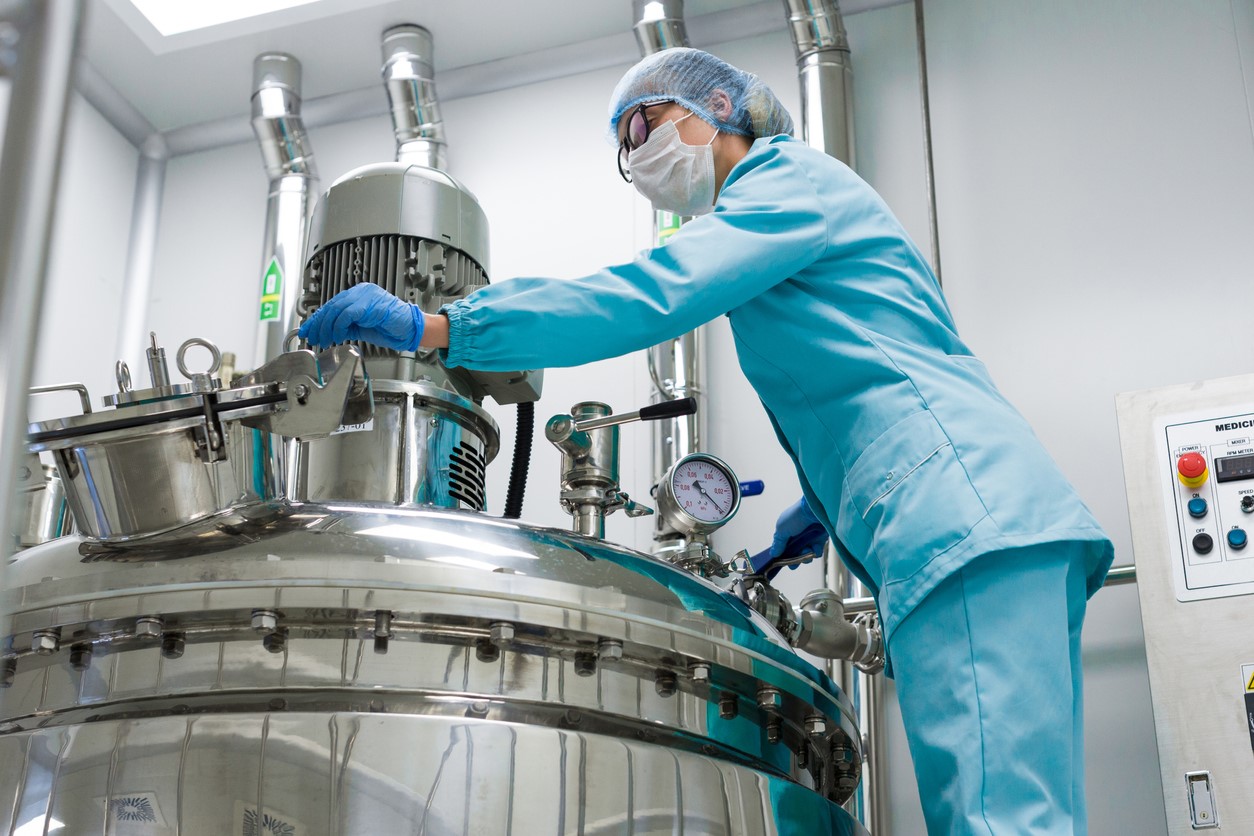 In the United States, for example, some drug companies are looking to onshore or nearshore (use facilities in politically friendly countries like Mexico) production or distributed production models using technologies such as continuous manufacturing and 3D printing, he said.
Margraf highlighted RDSP's efforts to reshore pharmaceutical production to the United States and nearshore it to the rest of the Americas. "This would involve governments to subsidize infrastructure and production of pharmaceuticals alongside manufacturers," he said.
While companies would lose some economy of scale, distributed manufacturing with multiple smaller production facilities would create "a much more robust web of production," he said, cautioning that "we're never going to ramp way back up to where we were in the '50s."
Drug companies, Bolstorff said, should ask themselves questions such as "How do I take the lessons learned from getting back to normal and build a playbook with which I can work through the next disruption? How do I increase transparency? How do I do a better job in increasing collaboration?"
Hopp agreed that transparency and adaption are key to reducing US reliance on overseas companies. "The unknown factor is how much we are going to learn from this pandemic," he said. "I'm optimistic about humans, that we're not complete idiots."
If we don't listen to the pandemic's supply chain lessons, he said, the future will be significantly dimmer: "If we go there, in the next pandemic, the situation will be even worse than this one."