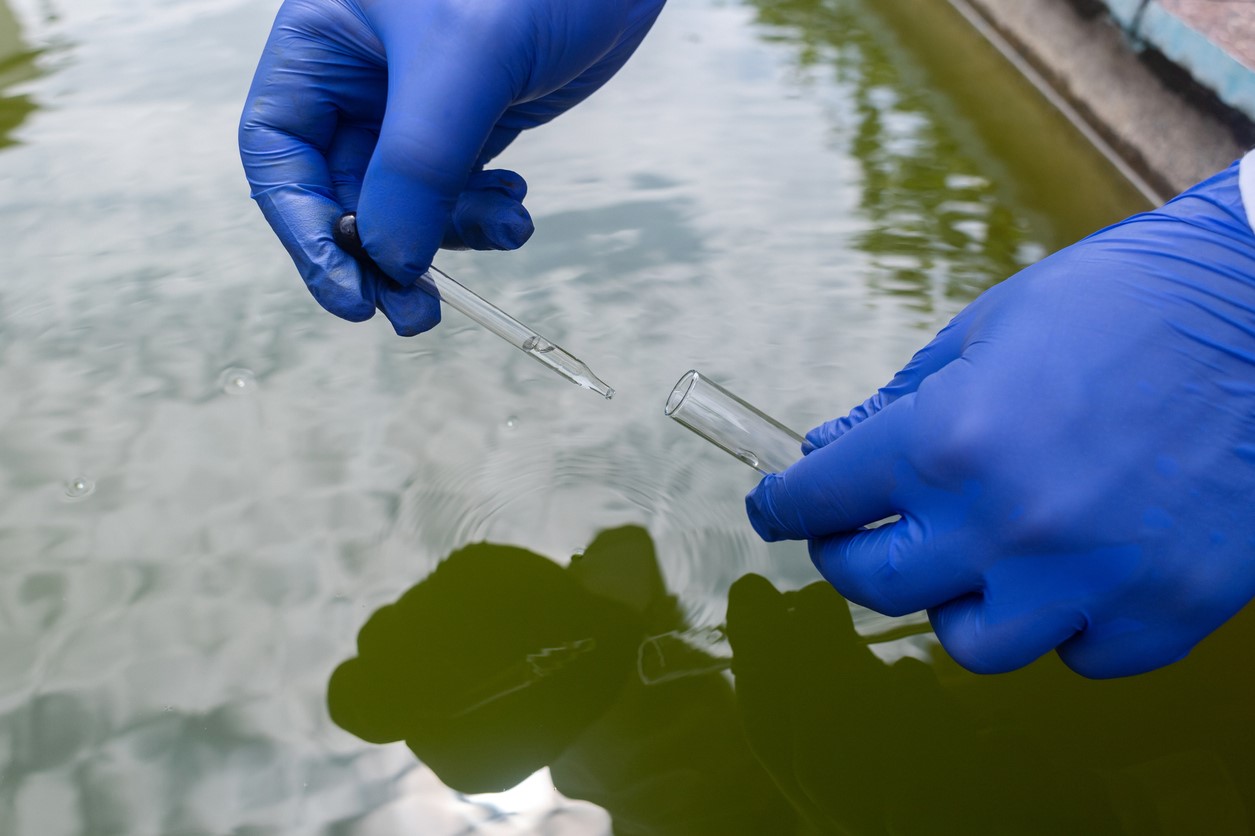 At the peak of the SARS-CoV-2 Omicron variant wave in Ontario, Canada, wastewater sampling conducted before the surge suggested that COVID-19 cases were 19 times higher than reported because of changes in clinical testing, according to a study published yesterday in Emerging Infectious Diseases.
Researchers at the Regional Municipality of Peel, Ontario, led the study, which involved determining the relationship between the SARS-CoV-2 load in wastewater and COVID-19 cases and hospitalizations before the emergence of Omicron (September 2020 to November 2021) at two treatment plants in Peel.
The team used these pre-Omicron correlations to estimate the incidence of COVID-19 cases amid the Omicron surge (November 2021 to June 2022). They collected wastewater samples from the treatment plants 3 to 5 days a week, for a total of 715 samples.
In December 2021, during the Omicron BA.1 variant surge in Ontario, the province restricted clinical polymerase chain reaction (PCR) testing to high-risk people, including hospitalized patients, healthcare workers providing direct patient care, and residents and staff in hospitals and congregate living settings.
Wastewater surveillance indicators become especially relevant when PCR testing eligibility changed.
"Wastewater surveillance indicators become especially relevant when PCR testing eligibility changed or when clinical testing capacity was overwhelmed, resulting in an incomplete picture of local COVID-19 activity," the researchers wrote.
Monitoring provides crucial data beyond testing
The link between wastewater SARS-CoV-2 load and COVID-19 cases was strongest 1 day after sampling, while wastewater load and COVID-19 hospitalizations were most strongly correlated 4 days after sampling.
At the peak wastewater SARS-CoV-2 load of wave 5 on January 11, 2022, 1,160 reported COVID-19 infections were reported, compared with a predicted 7,515 cases, representing a 6.5-fold difference. At the peak of wave 6 on April 21, 2022, the estimated versus reported COVID-19 cases differed 18.7-fold (3,170 vs 170, respectively).
"The monitoring of wastewater in Peel has provided critical information about community transmission of COVID-19 that is independent of clinical testing availability and uptake," the authors wrote.