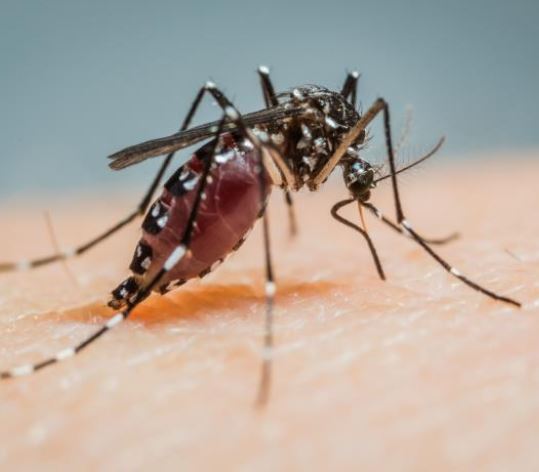 Local scientists and their colleagues from the US Centers for Disease Control and Prevention (CDC) detail two cases of locally acquired dengue virus (DENV) infection in November 2022 in Maricopa County, Arizona, according to a report today in Morbidity and Mortality Weekly Report (MMWR).
A county resident tested positive for DENV on November 7, 2022, by reverse transcription–polymerase chain reaction (RT-PCR) testing after being hospitalized on October 19 for a dengue-like illness, 7 days after traveling to Mexicali, Mexico. The person stayed in Mexicali for less than 4 hours. The patient stayed in the hospital for 3 days and has recovered.
Maricopa County Environmental Services Department officials then conducted retrospective testing for DENV in samples collected from 21 mosquito pools located within 5 miles of the patient's home from October 1 to November 3. A sample from one mosquito pool tested positive, and whole-genome sequencing by the CDC revealed that it was closely related to the DENV-3 strain that infected the patient. Since neither strain is known to be circulating in places the patient had traveled in Mexico, the findings suggest locally acquired dengue.
The scientists then interviewed 73 people on November 17 through 19 and found that 12 had dengue-like symptoms in the previous 2 weeks and were tested. All tested negative on RT-PCR.
The investigators, however, conducted serum enzyme immunoassay for DENV immunoglobulin M testing on blood specimens from 53 interviewees, and 1 result was positive. The CDC confirmed DENV-3 by plaque reduction neutralization testing. This second person had not traveled in the 2 weeks before symptom onset.
The earliest recent locally acquired dengue cases in the United States occurred in Laredo, Texas, in 1999, followed by cases in Hawaii in 2001-2002; Brownsville, Texas, in 2005; and southern Florida in 2009-2010.