New research suggests the negative consequences of inappropriate antibiotic prescribing in children with common infections aren't limited to antibiotic resistance.
The study, published yesterday in JAMA Network Open, found that children who received inappropriate or non-recommended antibiotics for common viral and bacterial infections had an increased risk of adverse side effects such as Clostridioides difficile infection, severe allergic reactions, and rashes. The additional medical care needed to address these adverse events resulted in roughly $74 million in excess healthcare costs in 2017.
And that number could be significantly higher, given that the study included only children covered by private health insurance.
The study authors say the findings provide more evidence of the need for judicious antibiotic use, especially in children.
"Our study shows that there's a significant increased risk of adverse events when children get unnecessary antibiotics or the wrong type of antibiotics, and there's a huge amount of economic cost associated with the healthcare utilization for those kids who are getting inappropriate antibiotics," David Hyun, MD, a co-author of the study and director of the Antibiotic Resistance Project at the Pew Charitable Trusts, told CIDRAP News.
Defining the risk to patients
For the study, researchers with Pew and the Washington University School of Medicine in St. Louis analyzed a large database containing outpatient insurance claims and outpatient pharmacy-dispensed medications for patients with commercial insurance. Their aim was to quantify the downstream consequences of children receiving inappropriate antibiotic prescriptions for common childhood infections like ear and sinus infections, beyond the well-established public health threat of antibiotic resistance.
Previous research by Pew and others suggests that roughly 30% of the outpatient antibiotic prescriptions US children receive are inappropriate—either because the infection is caused by a virus and doesn't require antibiotic therapy or because the child didn't receive the guideline-recommended antibiotic. That inappropriate use of antibiotics can create selective pressure for resistant bacteria.
But while the rise of antibiotic resistance is seen as more of a collective public health threat, Hyun said, he and his colleagues felt that an assessment of the potential threat posed to individual patients by inappropriate antibiotics was needed to help "re-calibrate" the risk-to-benefit ratio.
"We wanted to drill down to more tangible outcomes at the individual patient level," he said. "We're talking about potential side effects, and sometimes very serious side effects, that in some cases, like C diff, can kill the patient. And that's a risk that's being assigned to the individual patient."
Although the potential risks of antibiotic use are known, first study author Anne Mobley Butler, PhD, of Washington University School of Medicine, said the evidence on the risks related to inappropriate antibiotic use, and the costs associated with those risks, is limited.
"There is already some literature suggesting inappropriate agents lead to adverse events, but we wanted to study it in a more comprehensive way," Butler said. "We also wanted to account for the negative financial consequences, which would include treating adverse events and the medical encounters and additional prescriptions that these adverse events lead to."
Elevated risk of adverse events
To do that, the researchers analyzed the records of more than 2.8 million US children ages 6 months to 17 years who were diagnosed as having one of seven common bacterial and viral infections (suppurative otitis media [ear infection with discharge], pharyngitis, sinusitis, influenza, viral upper respiratory infection, bronchiolitis, and bronchitis) from April 2016 through September 2018.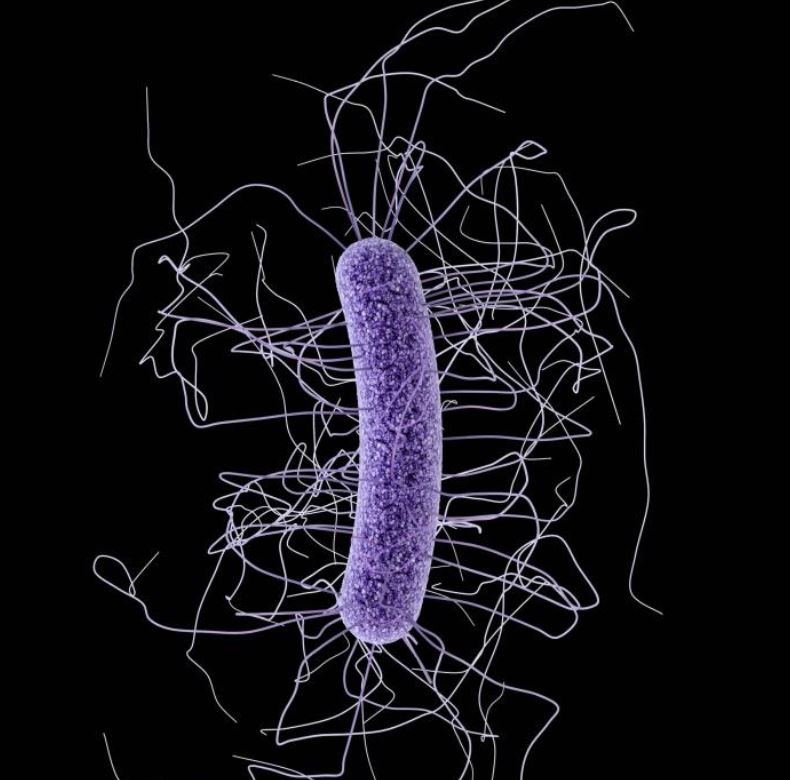 They then compared adverse events—such as C difficile infection, non–C difficile diarrhea, anaphylaxis (severe allergic reaction), nausea/vomiting/abdominal pain, and rash—in children who received inappropriate antibiotics with those who received appropriate antibiotics.
Antibiotics were considered inappropriate if they were prescribed for any viral infection or if the agent prescribed for a bacterial infection was not the guideline-recommended agent. The researchers used this expanded definition of inappropriate prescribing because previous research has shown that even when children correctly receive an antibiotic for a bacterial infection, the agent selected is not always the first-line recommended antibiotic. In some cases, the non-recommended antibiotics are broader-spectrum agents that promote the development of resistance and may have an increased risk of adverse events.
Looking at antibiotic prescriptions by diagnosis, the analysis found that 36% of children with sinusitis, 34% of children pharyngitis, and 31% of children with suppurative otitis media received an inappropriate antibiotic. For children with viral infections, the proportion who received an inappropriate antibiotic ranged from 4% for those with flu to 70% of children with bronchitis.
Analysis of adverse events found that, in the children with bacterial infections, the increased risk for an adverse event associated with an inappropriate antibiotic prescription was significant.
For example, inappropriate antibiotic selection for pharyngitis was associated with a more than eightfold increase in the risk of C difficile infection (hazard ratio [HR], 8.42; 95% confidence interval [CI], 3.09 to 23.0). Children who received the non-guideline recommended antibiotic for suppurative otitis media more had a quadrupled risk of severe allergic reaction (HR, 4.14; 95% CI, 2.48 to 6.92).
For children with viral infections, unnecessary antibiotics were associated with higher risk of rash or urticaria (hives). In general, severe adverse events like C difficile infection and anaphylaxis were rare, while rashes, nausea/vomiting/abdominal pain, and non–C difficile diarrhea were more common.
High cost of adverse events
The increased risk of adverse events was costly. When the researchers looked at the excess costs attributed to those inappropriate prescriptions—including follow-up clinician visits and additional medications prescribed for the adverse event within 30 days of the initial diagnosis—they found that the additional per-patient cost for children who received inappropriate antibiotics was $21 for sinusitis, $42 for pharyngitis, and $56 for otitis media.
On national level, that translated to an excess cost of $7.1 million, $21.3 million, and $25.3 million for the three infections. Unnecessary antibiotics for viral upper respiratory infections and flu increased healthcare costs by an estimated $20.7 million.
Hyun said the findings, while not necessarily surprising given what is known about antibiotic-linked adverse events, were eye-opening.
"We all sort of suspected that there would be increased adverse events associated with inappropriate antibiotic use, and there might be some increased costs, but actually seeing the numbers really does crystallize the urgency of this issue," he said. "It really drives home the need for adopting antibiotic stewardship practices in outpatient settings."
Enlisting insurers in stewardship efforts
For Hyun, one of the takeaways is that healthcare payers, whether they be private insurers or Medicare or Medicaid, have an incentive to play a bigger role in promoting antibiotic stewardship.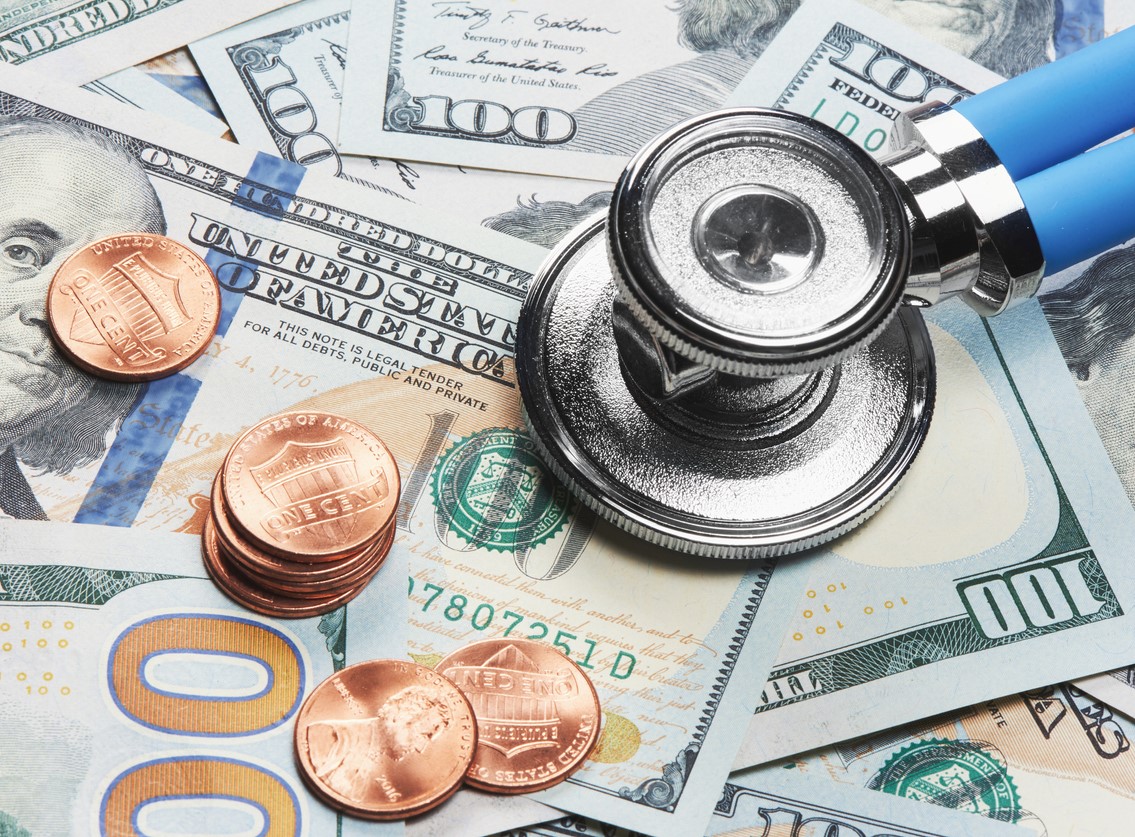 They could help boost stewardship efforts by using medical and prescription claims data to assess the antibiotic prescribing practices of the clinicians in their network, give providers individual feedback and peer comparison, and incentivize providers to improve their prescribing habits, he said.
"Providers and practitioners need a lot of help taking on effective antibiotic stewardship strategies," Hyun said. "Health systems and payers are in great position to provide those resources."
Butler said the study also highlights the need for more education on the risks and benefits of antibiotics for children. She would like parents to have enough information to feel empowered to question when their child is being prescribed an antibiotic for a viral infection or given an antibiotic for a bacterial infection that isn't guideline-recommended.
"It's very clear that inappropriate antibiotics are not benign, that they cause side effects that lead to costly additional medical encounters and prescriptions," she said. "The results that we're seeing…really underscore the fact that we need continued clinician education and patient or family education on antibiotic therapy," she said.