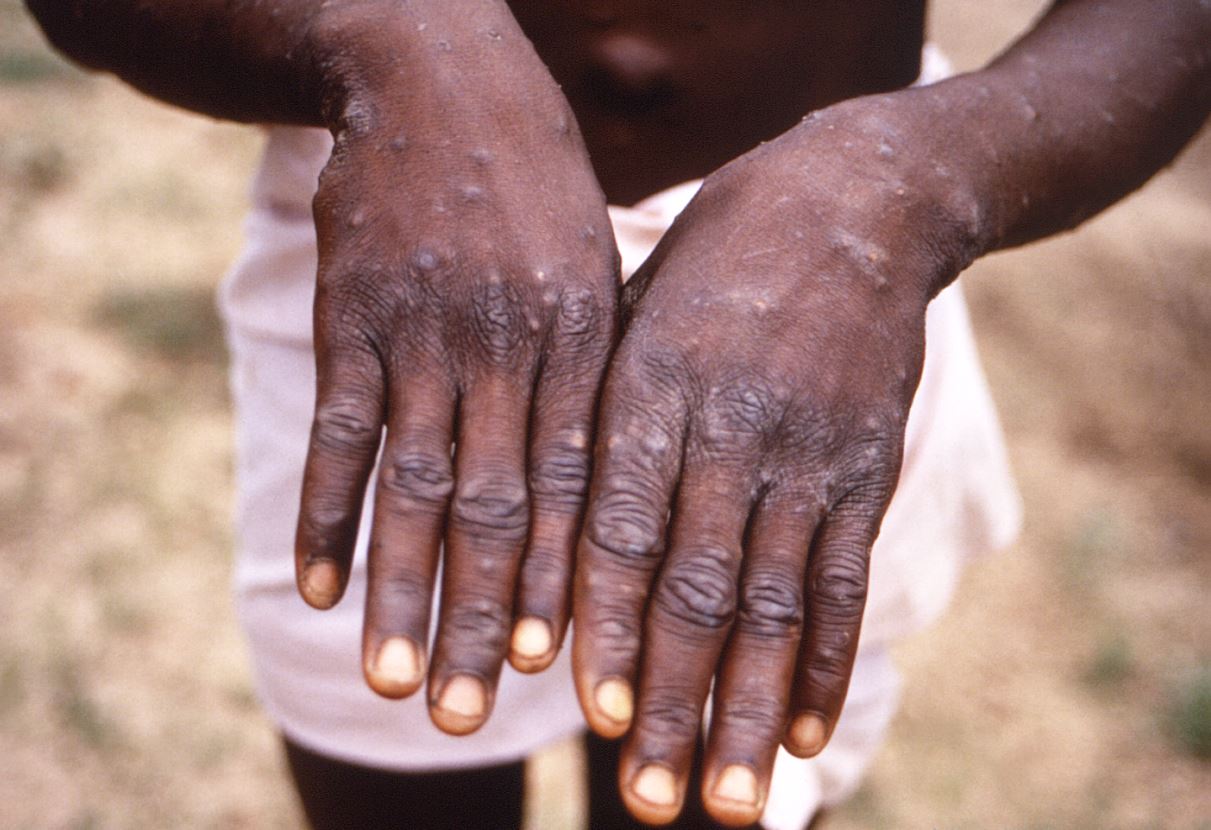 Of 37 men who have sex with men (MSM) in a global case series focusing on breakthrough mpox, 29 (78.4%) contracted mpox after two appropriately spaced Jynneos vaccine doses, 7 (19.0%) experienced reinfections, and 1 had an infection that met the criteria for both reinfection and infection after vaccination.
For the study, published yesterday in The Lancet Infectious Diseases, an international team led by University of Chicago Medicine researchers mined data on 37 MSM who had a previous mpox infection or two mpox vaccine doses from May 2022 through June 2023. Median patient age was 36 years.
A global outbreak involving a mutated mpox virus strain affecting primarily MSM began in May 2022. Since then, case clusters have been detected in patients with presumed immunity through infection or vaccination, the study authors noted.
Less severe signs, symptoms
Reinfected patients had a shorter illness and less mucosal disease than during their first infection. Vaccinated patients had few lesions and low mucosal involvement and needed little pain relief. No deaths or bacterial superinfections were reported, and only one patient required hospitalization a necrotic neck lesion.
While reinfections and infections after vaccination were mostly mild, "natural immunity and vaccine-induced immunity are not fully protective against mpox infection," the authors wrote.
Natural immunity and vaccine-induced immunity are not fully protective against mpox infection.
In a related commentary, Marc Shamier, MD, of Erasmus Medical Center in the Netherlands, and colleagues called for research into the level and durability of immunity in at-risk groups and long-term vaccine effectiveness. "It is crucial to sustain population immunity, particularly among the younger MSM population at risk," they concluded.
In a separate study in The Medical Journal of Australia, researchers in Sydney describe two vaccinated MSM infected with mpox in May 2023. "Clinicians should be aware of the possibility of breakthrough modified MPXV [mpox virus] infection in patients with epidemiological risk factors and a characteristic vesiculopustular rash, despite a history of vaccination," they wrote.