With the threat of antimicrobial resistance (AMR) on the rise around the world, dominating the discussion has been how excessive use of antibiotics drives resistance and how it's compounded by a lack of new antibiotics to treat drug-resistant infections.
But a report today from the Access to Medicine Foundation suggests that, in the parts of the world that experience both the greatest rates of infectious disease and the highest levels of AMR, limited access to antibiotics, including new products and off-patent drugs that have been around for decades, is an overlooked part of the problem. And there is an array of hurdles that are keeping many low- and middle-income countries (LMICs) from accessing these desperately needed drugs.
Yet it's a topic that has taken a back seat to the conversations around overuse of antibiotics in people and animals, the weak antibiotic pipeline, and the broken financial market for new antibiotics. That's something that Access to Medicine Foundation CEO Jayasree Iyer, PhD, would like to see change.
"Access becomes so under-represented in our discussion about drug resistance that we forget that people are dying from preventable infections even though we have an arsenal of drugs today," Iyer told CIDRAP News. "So how do we safeguard and protect those drugs, and how do we make sure that patients are still receiving them when they have an infection? I think that needs to come right back on the radar when we talk about AMR."
Limited access to generic and patented antibiotics
The report builds on research from the Access to Medicine Foundation's 2021 AMR Benchmark report, which found that just one third of the antibiotics and antifungals from 17 companies were covered by a strategy that could make these products more accessible in 102 resource-limited countries. Such strategies to make drugs not just available but also affordable include things like equitable pricing arrangements, technology transfers, voluntary licensing agreements, and patient-assistance programs.
And this was not limited to new, innovative antibiotics and antifungals, which are typically launched first in higher-income countries. It also covers off-patent and generic antibiotics for common infections, such as amoxicillin, metronidazole, and doxycycline.
"It was very disturbing to see how few generic medicines actually had any access strategy associated with them," said Access to Medicine Foundation research program manager and report co-author Fatema Rafiqi, PhD. "These medicines weren't getting into these low- and middle-income countries, where there was a very dire need."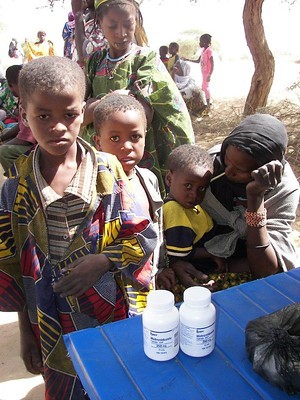 While inappropriate use of antibiotics is the major driver of AMR, lack of access to antibiotics can also promote the rise of resistance by allowing bacterial infections to spread unchecked and develop resistance through natural selection. And if a patient isn't given the right antibiotic for a particular infection because that particular drug is not available or too expensive, pathogens with resistance to the suboptimal treatment can spread.
This is a particular problem in poor and resource-limited countries in Africa, which, according to the landmark GRAM report, published earlier this year, are being significantly affected by drug-resistant infections. That report estimated that 1.27 million deaths in 2019 were directly attributable to AMR in 2019, and that Western sub-Saharan Africa had the highest rate of deaths from drug-resistant infections, with 27.3 per 100,000 population. South Asia had the second highest death rate, with 21.5 per 100,000 directly attributable to AMR.
"Where you live may dictate the antibiotics you have access to, which may mean that the treatment you receive might not be the best indicated or available for your condition," explains Antimicrobial Stewardship Program Director Francesca Chiara, PhD, MPH, at the University of Minnesota's Center for Infectious Disease Research and Policy, publisher of CIDRAP News. "This fuels resistance, in turn increasing morbidity and mortality."
The reasons for this limited access vary. Registering antibiotics and antifungals to be marketed and sold in countries is resource intense, and companies may choose to register their products only in LMICs in which they know the demand is high. Supply chains for antibiotics are fragile and fragmented, which can lead to shortages. And in some resource-poor countries, government officials simply lack data on which particular antibiotics are needed.
"When there's no data, and there's no understanding of which populations don't have access to a particular medicine, this causes issues for pharmaceutical companies because they don't know who to provide to and how," Rafiqi said. "Governments and public health agencies are typically the ones that need to acquire and report this data, but of course in countries where there's very little resourcing and there isn't that capacity, you aren't going to get that information.
Access to the novel, on-patent antibiotics and antifungals that are increasingly needed to treat multidrug-resistant (MDR) infections is even more limited in LMICs. These newer drugs are almost always classified, under the World Health Organization (WHO) antibiotic classification system, as "Reserve" antibiotics that should be used only for MDR infections with few or no other treatment options. These products are typically introduced in higher-income nations that have a defined unmet need and antibiotic stewardship protocols in place.
Case studies highlight access strategies
But several strategies to increase access to antibiotics in LMICs are available to companies, the report explains.
These include enabling local production of antibiotics, like technology transfers, a process that involves pharmaceutical companies transferring knowledge about the manufacturing process for a certain drug to a manufacturer in a country where the drug is needed. Voluntary licensing, in which the patent holder of a drug allows a generic medicine manufacture in a country to produce the patented product at a lower cost, is another example.
"If your product is not being made accessible to patients around the world, then partnering with somebody who has a good regional footprint and has the same quality standards as you is a very good idea, especially for pharmaceutical products that are not that difficult to make and can be scaled up quite easily, and potentially be offered at a lower cost," said Iyer.
The report also highlights several examples of pharmaceutical companies working with LMICs to improve access to their products. Among them is Sanofi, which has used technology transfers to allow a local partner in Nigeria to produce the off-patent antibiotic metronidazole, which is mostly used in Nigeria for community- and hospital-acquired infections and is on the WHO's Model List of Essential Medicines. That company now produces nearly half a million boxes of metronidazole for the Nigerian market annually.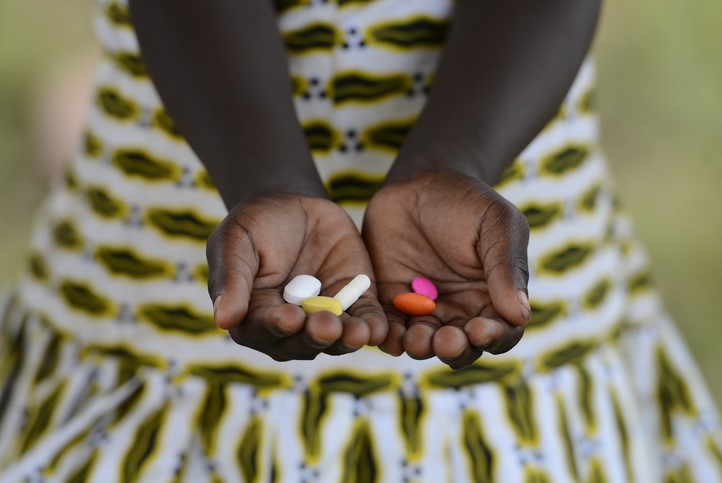 Another example is provided by the Japanese pharmaceutical company Shionogi, which in 2021 announced a partnership with the Global Antibiotic Research and Development Partnership and the Clinton Health Initiative to increase access in LMICs to cefiderocol, a novel antibiotic for MDR infections that have limited treatment options.
Iyer suggested this is an important example, because Shionogi manufactures its drugs only in Japan and lacks a footprint in LMICs, and producing cefiderocol is complex. So this first-of-its kind approach to improving access to new antibiotics in LMICs is worth watching.
"Is that the path for any new product that comes out of the pipeline? Is that the only path? I think that's an important thing to look at," she said.
Other efforts to foster access
Additional efforts to improve access to antibiotics and antifungals are on the way. In May, Pfizer announced its "Accord for a Healthier World" initiative, under which the company will provide access to all of its current and future patent-protected medicines on a not-for-profit basis to 45 LMICs.
This includes the antibiotic/beta-lactamase inhibitor combination ceftazidime-avibactam, which is used to treat complicated intra-abdominal infections, urinary tract infections, and pneumonia.
Chiara said more efforts like these will be needed to address the access issue.
"Design and implementation of mechanisms to guarantee access to all available antibiotic treatments when and where they are needed should be viewed as key priorities to stop the spread of resistance," she said.