This week four experts testified at a US Senate committee about the impacts of personal protective equipment (PPE) and drug shortages during COVID-19, the effectiveness of the Strategic National Stockpile (SNS), and what kind of steps leaders must take to be better prepared for the next public health emergency.
The group spelled out the situation and the consequences of fragile supply chains before the Senate Committee on Homeland Security and Governmental Affairs' hearing, "COVID-19 Part II: Evaluating the Medical Supply Chain and Pandemic Response Gaps."
"Today we are in the final miles of the pandemic, but our public health crisis isn't completely over," said one of the experts, Shereef Elnahal, MD, president and chief executive officer of University Hospital in Newark, New Jersey.
"The reality is that I am still not convinced that we are prepared for the next pandemic, whether from a vaccine-resistant variant of COVID-19 or a different pathogen altogether."
A poor pre-pandemic baseline
Another expert witness was Stephen W. Schondelmeyer, PharmD, PhD, co-principal investigator of the Resilient Drug Supply Project (RDSP). RDSP is a part of the University of Minnesota's Center for Infectious Disease Research and Policy, which publishes CIDRAP News.
In his opening remarks, Schondelmeyer discussed how, even before the COVID-19 pandemic, the United States had a rate of drug shortages that was "unacceptable." According to Schondelmeyer, at no point since 2014 did the country have a shortage of fewer than 170 drugs.
Add to what he called the triple threat of COVID-19—demand spikes, the exposure of systemic vulnerabilities, and unexpected disruptions such as factory closures, shipping delays, and export bans—and things got worse.
"From the downstream perspective, nearly all drug products in the US market appear to be US products. But when we looked at the opaque upstream, we found as much as 80% of the finished drug products are made outside the United States, and as much as 90% of the active pharmaceutical ingredients were foreign made," Schondelmeyer said.
"Most of the brand products were made in Europe; most of the generic products were made in India, with up to 70% of their key starting materials being provided by China."
While pharmaceutical production in foreign countries isn't bad, Schondelmeyer said the current level is concerning. He recommended that the United States define a process to analyze and predict shortages; have an ongoing map of the US drug supply; authorize and fund an entity to build, manage, and coordinate supply chain analyses and shortage mitigations; and have an ongoing research program focused on building a resilient drug supply.
Bringing manufacturing back
Domestic manufacturing was also discussed by Kimberly Glas, president and chief executive officer of the National Council of Textile Organizations. Both she and Schondelmeyer touched on how countries like China were able to appeal to buyers because of low costs driven by factors such as cheap labor and subsidized businesses. The US textile industry alone has shrunk from 3 million workers in the 1990s to 600,000 today, Glas said.
Because of the pandemic, US textile companies not only had to pivot but go into overdrive. As photos in early 2020 showed healthcare workers wearing garbage bags as gowns and reusing N95 respirators, Glas said workers were scrambling to switch production and construct new supply chains for gowns, medical masks, and other PPE.  
While pandemic-time government contracts did help some companies shift to PPE manufacturing, Glas said they were often for 90 days or 120 days. Such short-term contracts don't signal enough long-term market interest for manufacturers to invest in new equipment or make permanent operational changes. Glas pointed instead to Canada, which had contracts as long as 10 years.
"We must get critical policies over the finish lines immediately, or the very supply chains that were retooled and reconstructed will remain fragile and largely offshore. Several companies who retooled their production and have significant PPE capacity are now staring down bankruptcy," she said. Even now, she said, she's starting to see a flood of PPE imports from China that are below cost value.
Schondelmeyer noted that although the textile industry may be able to pivot within 2 to 3 weeks, significant changes in pharmaceutical manufacturing can take months to years. Even so, at another point of the hearing, he said that the United States actually had a budding wave of efficient, green manufacturing.
"We could turn [domestic manufacturing] around, but we need to have a concerted, developed national policy within the US," he said. "And to my knowledge, there's no agency that sets that broad, industry-wide policy for the pharmaceutical market. FDA [Food and Drug Administration] approves drugs and safety and effectiveness, but they have no authority to look at economic and market-based factors. In fact, they're told not to."
Resource management and transparency
Multiple people during the hearing discussed how these changes would cost more money somewhere along the supply chain, but all the experts said it was worth it.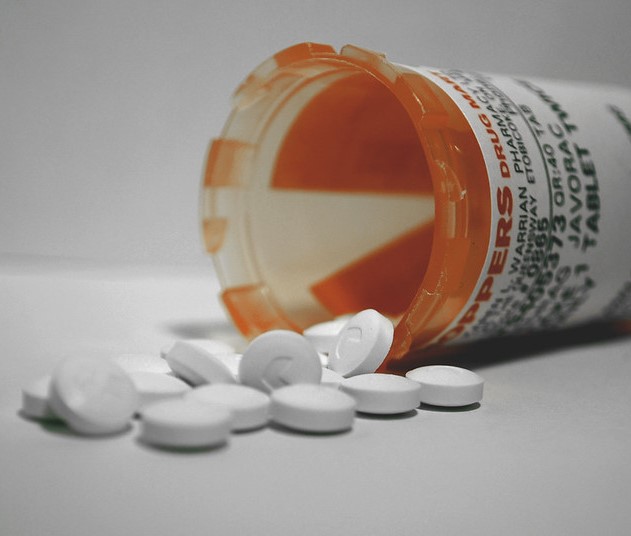 For example, Elnahal, of New Jersey's University Hospital, said, "The things that we needed the most were the exact same resources every hospital needed. So all hospitals were working their contacts in the global supply chain at the same time. Suppliers therefore served the highest and largest bidders, so safety-net hospitals and stand-alone hospitals like ours were the last to be called back."
Staff at his hospital worked around the clock, finding suppliers with no track record and no history of serving US medical communities and, at times, barely scraping by with mere days' worth of supplies. At times, low quality forced University Hospital to return or set aside medical products.
Robert Handfield, PhD, director of the Supply Chain Resource Cooperative at North Carolina State University, who fielded most of the SNS questions, also said that bringing products back to the United States could help speed acquisition in times of need.
Overall, Handfield criticized SNS issues such as misguided purchasing, including what he considers an outsized number of anthrax vaccines; mismanagement of PPE products, many of which he said were expired or close to expired when they were most needed; and a general lack of preparation despite a 2018 federal Public Health Emergency Medical Countermeasures Enterprise plan.
His recommendations for the SNS going forward include greater transparency, up-to-date market information, and supply chain expertise, with centralized, real-time tracking about who is sending products to and from distribution centers around the country—similar to the transparency Schondelmeyer wants from the upstream pharmaceutical supply chain.
Handfield also gave support for the introduced PART Act, which would require drug and medical device companies to report manufacturing information. "Manufacturers are going to be reluctant to be able to share that information. I would venture to say that some of them may not even know what that information is or who is in their supply chain," he said.
"And then the second part of that would be to say, 'Well what parts of that do we want to bring back to the United States?' The right contractual incentives to lead them to do that would make a lot of sense."