Several new studies on the Pfizer/BioNTech mRNA COVID-19 vaccine describe good effectiveness against the Delta (B1617.2) variant after a booster dose and high but waning protection against infection and severe illness 6 months after the second dose.
Other, much smaller, studies demonstrated the safety of third mRNA vaccine doses. And a new British study on waning two-dose effectiveness coincides with the recent decision by UK officials to recommend booster doses.
Tomorrow, Food and Drug Administration (FDA) advisors will discuss Pfizer's application for the use of booster doses in the United States.
Infections 11 times lower after booster
Yesterday, the New England Journal of Medicine (NEJM) published three studies, the first of which—led by researchers from Weizmann Institute of Science in Rehovot, Israel—showed substantially reduced COVID-19 cases and severe illness after a booster dose. It involved more than 1.1 million Israelis 60 years and older who received a booster dose of the Pfizer vaccine from Jul 30 to Aug 31.
Israeli officials approved a booster dose for this age-group on Jul 30 in an effort to quell a surge of cases caused by the more transmissible Delta variant. Since then, it has begun offering a booster to the entire population.
Participants, who were compared with a control group who hadn't been given a booster dose, had received their second dose at least 5 months earlier. Compared with the control group, the intervention group had more men (49% vs 42%) and more participants 70 years or older (58% vs 46%).
At least 12 days after receipt of the third dose, the SARS-CoV-2 infection rate was 11.3 times lower in the booster group than in the control group (95% confidence interval [CI], 10.4 to 12.3), for an absolute difference of 86.6 infections per 100,000 person-days.
The rate of severe COVID-19 was 19.5 times lower (95% CI, 12.9 to 29.5), for an absolute difference of 7.5 cases per 100,000 person-days. A secondary analysis showed the infection rate after 12 days was 5.4 times lower than it was 4 to 6 days after.
The authors said that, assuming a 50% waning of the efficacy of two vaccine doses to 50% relative to the unvaccinated and a 10 times lower rate of infection after a booster dose, "the susceptibility of a person who receives a booster dose would decrease to approximately 5% (i.e., 50% divided by 10) relative to that in an unvaccinated person and would bring the vaccine efficacy among booster recipients to approximately 95%, a value similar to the original vaccine efficacy reported against the alpha [B117] variant," they wrote.
Understanding the protection afforded by a booster dose is important for public health policy, the researchers said. "The results of such a policy are important for policymakers in countries that are exploring strategies to mitigate the pandemic," they wrote. "Our findings give clear indications of the effectiveness of a booster dose even against the currently dominant delta variant. Future studies will help determine the long-term effectiveness of the booster dose against current and emerging variants."
In an audio interview, NEJM editors said that the third dose counts in terms of protection but not as much as the second dose and that the overall virus attack rate was already low. "We need to not just look at comparisons but at absolute numbers," they said.
There is also the risk-benefit ratio of a third dose to consider, they said. "It's likely that there's not an enormous risk, but I think it's important that that be measured," they said. "The benefit will have to be clearly delineated in terms of absolute numbers more than relative benefits, but I think the data are there and will be forthcoming."
Boosters safe, yield good immune response
The second NEJM study details the results of administration of a third Pfizer vaccine dose to 11 participants 18 to 55 years old and 12 participants 65 to 85 years 8 to 9 months after receipt of the second dose.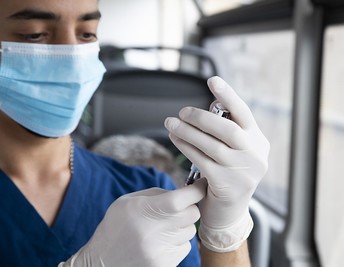 Participants were from US sites involved in phase 1 of the ongoing clinical trial of the vaccine, and the study found no safety issues with vaccine boosters.
A team led by University of Rochester researchers in New York collected serum samples before each of the three doses and 7 days and 1 month after. From 7 days after dose 2 to before dose 3, SARS-CoV-2 neutralizing antibody mean concentrations fell far faster in the subgroup of phase 1 participants than vaccine effectiveness declined in phase 2/3 trial participants.
But by 1 month after the third vaccine dose, antibody concentrations against the wild-type virus rose five times as high as the concentrations 1 month after the second dose in the group aged 18 to 55 years and seven times as high in the group aged 65 to 85.
Neutralizing antibody levels against the Beta (B1351) variant were more than 15 times higher after the third dose than after the second dose compared with antibodies against the wild-type virus in the younger group and more than 20 times higher in the older group.
Antibody concentrations declined from 7 days to 1 month after the second dose but increased from 7 days to 1 month after the third dose. A comparable pattern of broader neutralization and higher antibody concentrations against a combination of the Delta spike protein and a wild-type genetic background were observed after the third dose.
The first three phases of the Pfizer vaccine clinical trial found 95% efficacy 7 days to 2 months after administration of dose two, waning to 84% after 4 to 6 months.
Local and systemic adverse reactions were mild to moderate after the third dose, similar to those after the second dose. No adverse events were reported in the month after receipt of the third dose.
The authors noted that the degree and breadth of neutralization and improved kinetics in antibody responses have also occurred after booster doses of a prepandemic flu vaccine.
"Although the effectiveness of the vaccine against severe disease, hospitalization, and death remains high, waning immunity and viral diversification create a possible need for a third vaccine dose," they wrote. They say their data "suggest that a third dose could prolong protection and further increase the breadth of protection."
In the audio interview, the editors said the results of the study are intriguing but inconclusive because no one knows if antibody levels correlate with level of vaccine protection. But they said the safety data are reassuring.
Also yesterday, booster doses of the Moderna vaccine—the other FDA-approved mRNA vaccine—and versions modified to protect against variants that were administered to 80 people were found to be safe and well tolerated. The vaccines also increased neutralizing antibodies against key COVID-19 variants, including Delta, Beta (B1351), and Gamma (P1).
91% protection 6 months after 2nd dose
Another NEJM study, an ongoing clinical trial led by scientists from Upstate Medical University in Syracuse, New York, and Pfizer, looked at the safety and efficacy of Pfizer's COVID-19 vaccine up to 6 months after receipt of the second dose and found high but slightly waning protection.
The researchers randomly assigned 44,165 participants 16 years and older at 152 sites in five countries (the United States, Argentina, Brazil, South Africa, Germany, and Turkey) and 2,264 participants 12 to 15 years to receive either two vaccine doses or a placebo from Jul 27 to Oct 29, 2020.
Of participants 16 years and older, 22,030 each received at least one vaccine dose or placebo, and 98% (21,759 in the vaccine group and 21,650 in the placebo group) received two doses. Among participants 12 to 15 years, 2,264 were randomly assigned to receive vaccine or placebo at 28 US sites. Of them, 2,260 had at least one vaccine dose, while 1,129 received a placebo; 99% (1,124 in the vaccine group and 1,117 in the placebo group) were given a second dose.
The vaccine was safe, with few participants experiencing significant adverse events.
Vaccine effectiveness was 91.3% (95% CI, 89.0% to 93.2%) through 6 months among coronavirus-naïve participants 12 years and older. An efficacy of 100% (95% CI, 53.5% to 100%) was seen in South Africa, where Beta was dominant.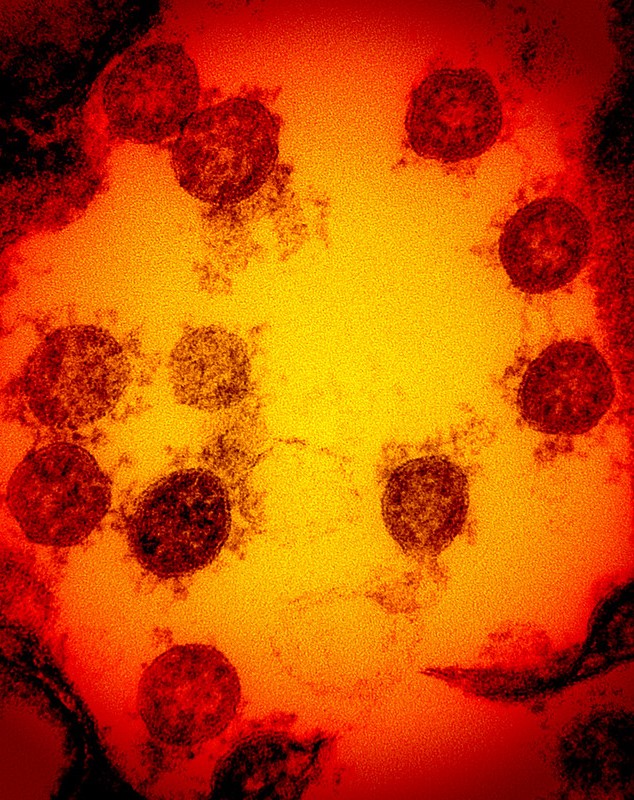 Vaccine effectiveness against severe disease was 96.7% after the first dose. "This finding, combined with the totality of available evidence, including real-world effectiveness data, alleviates theoretical concerns over potential enhancement of vaccine-mediated disease," the researchers wrote.
Across countries and in diverse populations, vaccine efficacy declined gradually over time, ranging from 86% to 100% across countries and diverse populations. "Ongoing observation of participants through 2 years in this trial, together with real-world effectiveness data, will determine whether a booster is likely to be beneficial after a longer interval," the authors wrote.
"Booster trials to evaluate safety and immunogenicity of BNT162b2 are under way to prepare for this possibility."
Waning protection in England
Two days ago Public Health England published new data on waning vaccine effectiveness in people who received two COVID-19 vaccine doses. For protection against symptomatic disease, researchers found some waning 10 weeks after the Pfizer and AstraZeneca-Oxford vaccines, which was most evident in older adults.
Protection against hospitalization declined somewhat 15 weeks after the second dose, especially for the AstraZeneca vaccine and mainly in high-risk groups. Older people who had the two doses closer together had greater waning than those who had longer intervals.
UK vaccine advisors on the same day recommended booster doses for adults 50 years and older and those in certain high-risk groups.
"The UK's COVID-19 vaccination programme has been hugely successful in protecting people against hospitalisation and death, and the main aim of the booster programme is to prolong that protection and reduce serious disease as we head towards the colder months," said Wei Shen Lim, PhD, chair of COVID-19 immunization for the UK Joint Committee on Vaccination and Immunisation.