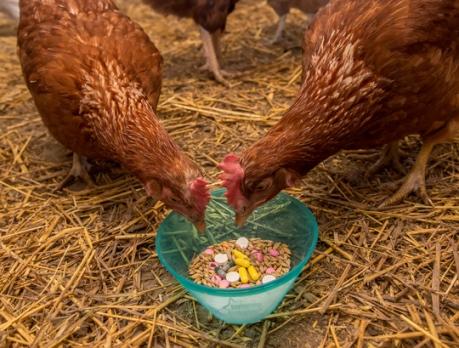 The US Food and Drug Administration (FDA) today released an updated 5-year action plan for supporting antimicrobial stewardship in veterinary settings.
The plan from the FDA's Center for Veterinary Medicine (CVM) contains a series of actions organized under three goals: 1) Align antimicrobial drug product use with the principles of antimicrobial stewardship; 2) Foster antimicrobial stewardship on veterinary settings; 3) Enhance monitoring of antimicrobial resistance and use in animals.
While the plan addresses antimicrobial use in all animals, the actions primarily target use of medically-important antibiotics in food-producing animals, who are treated with many of the same antibiotics used in human medicine. Although the FDA eliminated the use of medically important antibiotics for growth promotion in livestock and poultry in 2017, critics say medically important antibiotics continue to be overused on US farms and that the agency has failed to curb inappropriate use.
Enhanced data collection
Among the goals for the 5-year period (2024 to 2028) are finalizing guidance for appropriate duration of use for antibiotics fed to food-producing animals. CVM also says it intends to facilitate the development and implementation of a sustainable system for collecting data on antibiotic use and resistance on US farms, and to publish more reports on those data. Although the agency currently collects antibiotic sales data, there is little data on how those drugs are used in food-producing animals.
"Collecting and analyzing data on antimicrobial drug use in animals remains a critical gap to understand the emergence of antimicrobial resistance and its potential relationship to use of antimicrobials in animals," the plan states.
Other goals in the plan include publishing a strategy for promoting antimicrobial stewardship in companion animals, collaborating with partners to characterize the diseases that are significant drivers of antibiotic use in food-animal production, encouraging research into antibiotic alternatives for food-producing animals, and completing a pilot national survey to establish baseline antimicrobial resistance data in aquatic ecosystems.
"CVM remains committed to working collaboratively with interested stakeholders as we continue our efforts to mitigate the development of antimicrobial resistance and protect human and animal health," the agency said.