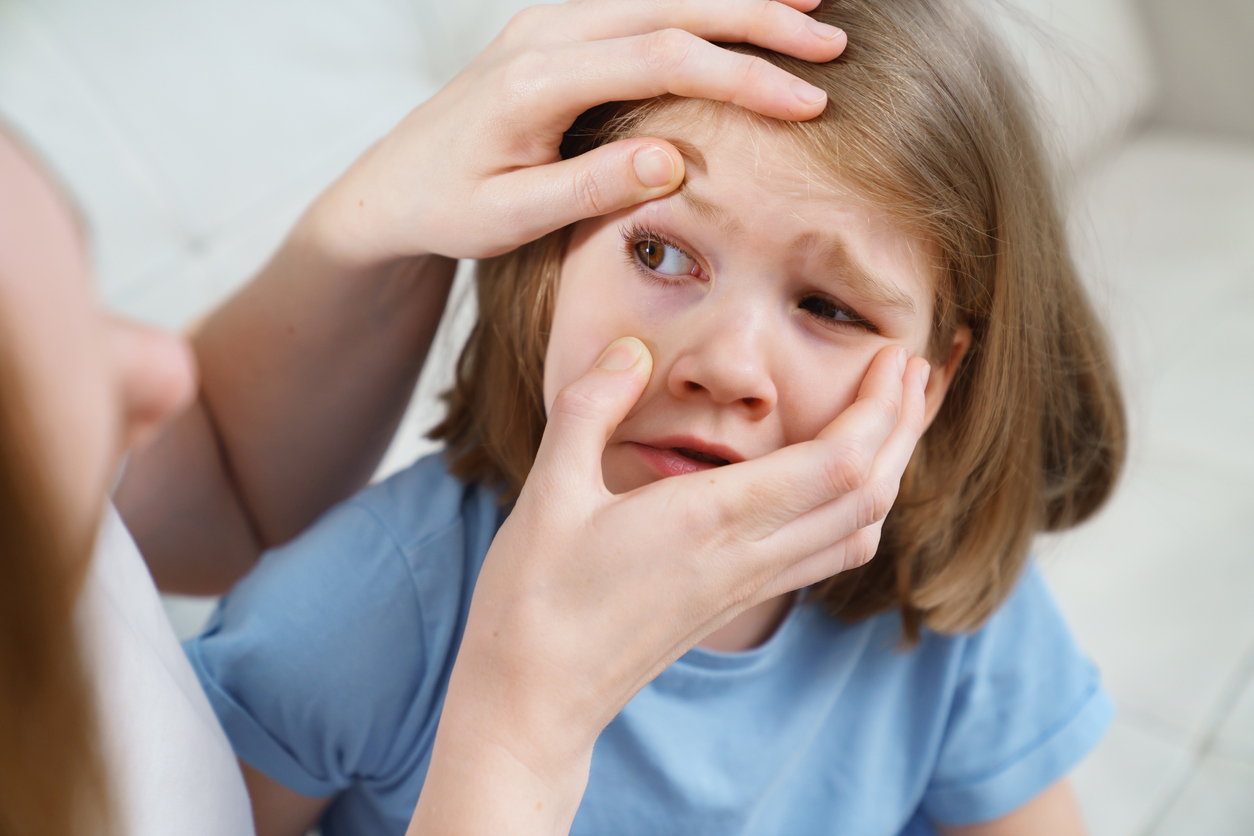 A multifaceted, quality improvement (QI) intervention at a Denver health system was associated with significantly reduced ophthalmic antibiotic prescribing for pediatric conjunctivitis, researchers reported yesterday in the Journal of the Pediatric Infectious Diseases Society.
The QI intervention at Denver Health and Hospital Authority aimed to reduce ophthalmic antibiotic prescribing for conjunctivitis, which can be caused by viruses and bacteria. Despite recommendations advising no or delayed antibiotics for children with conjunctivitis of unknown cause, roughly 60% to 80% of children with infective conjunctivitis receive antibiotics.
The intervention included the creation of an institutional clinical care pathway, changes to conjunctivitis protocols, electronic health record changes, parent education materials, and education for clinicians, nurses, and public school nurses. To evaluate the effectiveness of the intervention, the researchers analyzed antibiotic use and treatment failure in three periods: Pre-COVID, Pre-Intervention (November 2018 to February 2020); COVID, Pre-Intervention (March 2020 to May 2021); and Post-Intervention (June 2021 to December 2022).
Reduction driven by school-age children
Among 6,960 eligible encounters, ophthalmic antibiotic use was reduced by 18.8% from the Pre-COVID, Pre-Intervention period through Post-Intervention. During the Pre-Intervention period following the onset of COVID, a reduction of 16.1% was observed, driven primarily by reduced prescribing among school-aged children. Implementation of the intervention in June 2021 resulted in an additional 2.7% reduction in antibiotic prescribing, primarily in younger children (ages 6 months to 5 years).
The greatest reduction in ophthalmic antibiotic prescribing occurred for nurse triage encounters, with an 82.1% reduction in prescribing rates (from 92.6% to 10.5%). Treatment failure, defined as seeking additional primary or emergency care and prescription of a new antibiotic, occurred in 1,301 children (18.7%) and was more common among children who received an ophthalmic antibiotic than those that did not (20% vs 17.9%).
The study authors say the modification of conjunctivitis protocols was primarily responsible for the reduction in antibiotic use and suggest that clinicians and health systems should evaluate their current prescribing practices for conjunctivitis.
"There are almost certainly opportunities to improve care for a diagnosis that affects a tremendous number of children," they wrote.