Like many people living with cystic fibrosis (CF), Gunnar Esiason and Ella Balasa have a lot of experience with antibiotics.
Because of the mucus that builds up in their lungs, CF patients are prone to bacterial infections, some of them caused by extremely antibiotic-resistant bacteria. So they frequently have to take antibiotics, not only to get rid of those infections, but sometimes just to maintain lung function. For CF patients, bacterial infections and antibiotics are a constant companion.
"That's the unfortunate reality that we live with," Esiason told CIDRAP News. "The thick, sticky mucus is the perfect environment for an infection to flourish."
As people who rely on antibiotics and who have become vocal patient advocates within the CF community, Esiason and Balasa both feel strongly that patients could play a key role in fighting antimicrobial resistance (AMR). Not only in helping to raise awareness among the public and policy makers about the need for new antibiotics, but in helping pharmaceutical and biotech companies develop new products to address the rise in resistant bacteria.  
The 'lived experience'
Patient advocacy groups have been around for decades, but for many years their main role was promoting awareness for different diseases and raising money. But that began to change in the early 1990s, when the Food and Drug Administration (FDA) started recruiting patients into its Patient Representative Program.
In 2012, the agency launched its Patient-Focused Drug Development initiative. The FDA defines patient-focused drug development as "a systematic approach to help ensure that patients' experiences, perspectives, needs, and priorities are captured and meaningfully incorporated into drug development and evaluation."
For Esiason, who leads patient-facing strategies at the clinical trial start-up Florence Healthcare, that means, in part, figuring out the "end user's" perspective and how a drug fits into their routine of managing chronic illness. The main objective of an antibiotic, of course, is to beat back the bacteria causing the infection. But when those infections are a chronic issue, as they are for CF patients, ease of use is also important.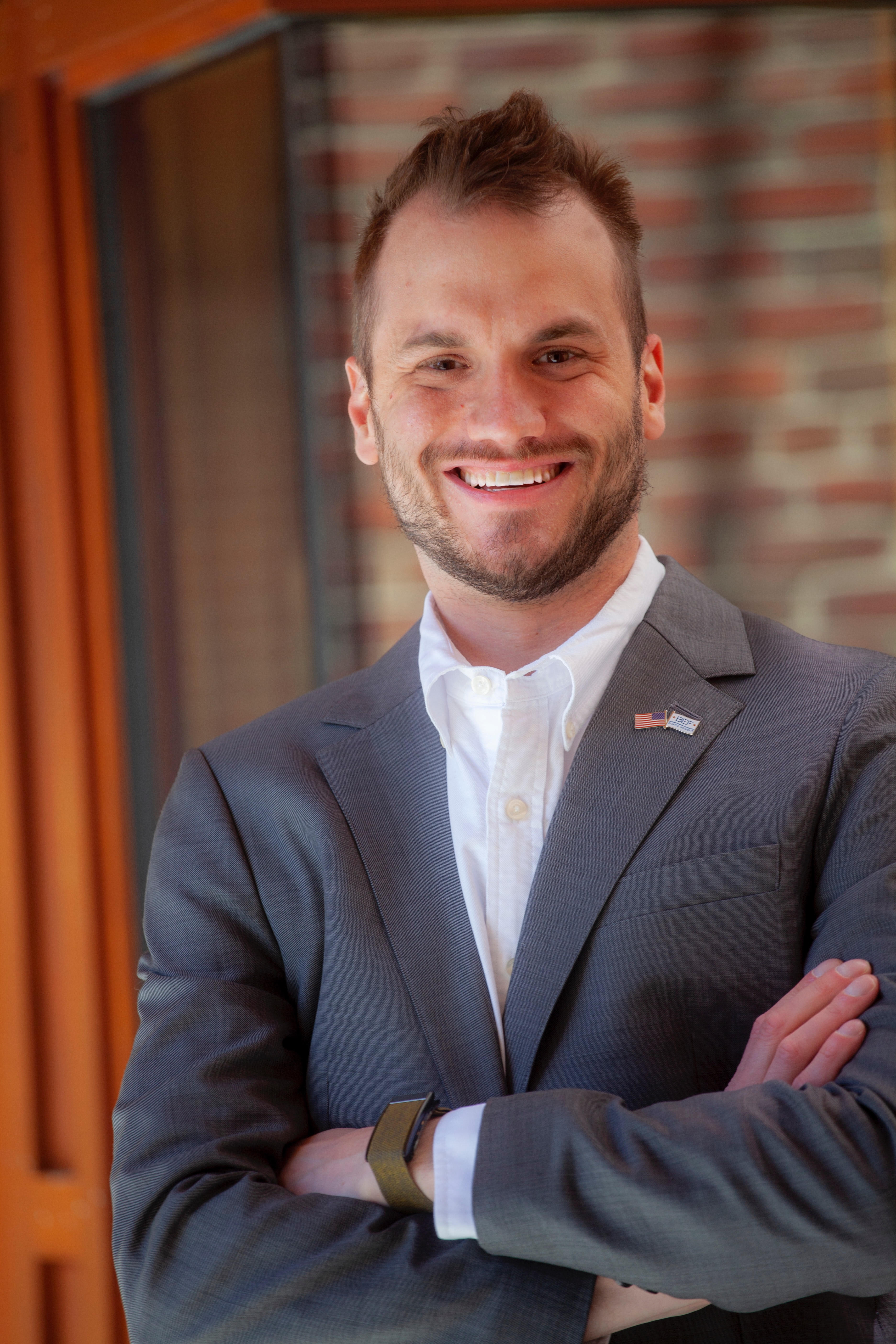 Esiason says an example for how this perspective may have helped is provided by his experience with Cayston, an inhaled version of the antibiotic aztreonam that was approved by the FDA in 2010 for CF patients with Pseudomonas aeruginosa lung infections. The drug was originally designed to be taken three times a day.
"But the classic CF treatment routine is twice a day, so that third dose is a complete cluster," he said. "For whatever reason, it was so damn hard to get that third dose in every day."
Esiason says that's the type of information that is so important for drug developers, whether they're working on antibiotics or other drugs, to understand during the development phase. Balasa believes that "lived experience" could be incorporated into clinical trials, particularly when it comes to patient-reported outcomes and endpoints.
For antibiotics and other CF drugs, she notes, it's one thing to measure how much they improve lung function. But for her, the question is how much more can she do during the day with that improved lung function.
"This is an area that I think is really important—determining what is really meaningful to a population," Balasa said. "These are areas where patients can really give that input."
Balasa, who has a background in biology and has worked in labs conducting research on antibiotic resistance levels in river water, became more involved in patient advocacy after she became severely ill with an exacerbated bacterial infection that was not responding to antibiotics. That led her to enroll, without her doctor's involvement, in a bacteriophage therapy trial being conducted at Yale University.
The therapy ultimately cleared her infection, and Balasa says since then she's been working to spread awareness about antibiotic alternatives for people dealing with very resistant infections. The experience also cemented her interest in helping bridge the gap between patients, researchers, and the pharmaceutical industry.
Balasa thinks that bringing patients into the development and design of clinical trials can help propel research forward. Esiason says it can also help companies design clinical trials that are easier on participants and result in better products. He recalled being in a clinical trial when he was younger that was, in his words, a "complete nightmare" because of all the work he had to do outside of normal treatment routine.
"Bringing patients in allows companies to understand the nuances of treatment routines that are already existing," he said. "And my feeling is that companies will have the most success when they're able to build on to the existing routines."
Christian Lillis, president of the Clostridioides difficile awareness and advocacy group the Peggy Lillis Foundation, agrees that the patient experience is underutilized, both because pharmaceutical companies don't recognize its value but also because patients themselves don't think they have something to contribute.
"We have a tendency to think that if you don't have an MD or a PhD then you don't have anything to add," he said. "But the reality of it is that people understand their lived experience better than anyone else."
Candace DeMatteis, policy director for the Partnership to Fight Infectious Disease, also believes patient engagement could help in the development of new antibiotics. Furthermore, she thinks caregivers can also provide valuable input.
"In the antibiotic space, you're dealing with a lot of children and older adults where you may have a caregiver involved," she said. "And having that input candidly throughout the process, from clinical trial outcomes to side effects to speed of recovery, is so important."
But Esiason and Balasa both say that having patients involved during the key decision points about a new drug or diagnostic tool is critical for making patient engagement more than just window-dressing.
"Patient engagement fails when it's just checking off a box…or when the strategic levers aren't swayed by input from patients" Esiason said.
The patient journey
One of the ways that Spero Therapeutics has utilized the patient experience is by holding an event where patients with nontuberculosis Mycobacterium (NTM) lung disease shared their personal experience with the entire company, including members of the team working on SR720, Spero's oral antibacterial candidate for NTM lung disease, a rare condition that can cause severe lung damage.
Spero chief medical officer Kamal Hamed, MD, MPH, says hearing from NTM patients about how the disease has impacted their lives, the challenges associated with current treatments, and their desire for more effective and tolerable treatments, helped reinforce the team's sense of purpose.
"When these patients tell their stories, it's quite impactful," Hamed said. "They add insight in terms of what we are working to achieve."
One of the comments they heard from patients was that the only currently approved treatment for NTM—an inhaled antibiotic—causes coughing and shortness of breath.
"We heard it loud and clear from patients that the preference is for an oral treatment because the inhaled antibiotic comes with a lot of side effects," he said.
Hamed said NTMir, a nationwide NTM patient advocacy group, has also helped the company by adding valuable input on patient-reported outcomes for a recently-started clinical trial for SR720. Patient-reported outcomes provide unique, unfiltered information on how a medical condition, and treatments for that condition, affect patients in their daily lives. Experts say this kind of information can add value to clinical trial interpretation.
What they heard from NTMir is that shortness of breath, coughing, and fatigue were the most important symptoms for people living with NMT lung disease
When these patients tell their stories, it's quite impactful. They add insight in terms of what we are working to achieve.
"So we have to assess these symptoms as we treat patients in these studies and determined how they do along these reported baseline signs and symptoms over time," he said.
At the same, Hamed says the conversations with NTMir have also helped Spero understand what they can do to make it easier for patients to participate in clinical trials. For NTM patients, that means having professional staff coming to their homes to collect sputum samples and other clinical information, and fewer trips to the study site.
Engaging patients in innovation
Another company that is working to engage patients on a more substantive level is French diagnostics company bioMérieux. Among the company's products are rapid diagnostic tests that detect bacterial pathogens and antibiotic resistance genes from blood and respiratory samples, helping clinicians provide patients with the right antibiotics at the right time.
Arnaud Favry, who directs the patient value strategy at bioMérieux, says the impetus came from a realization that the in-vitro diagnostics industry has not tried to engage patients in the way that the pharmaceutical industry has.
"We didn't really have any connections with patient associations under the assumption that we are selling [our products] to clinicians and to hospitals, and we don't talk to patients and aren't directly connected to them," he said.
Favry says the COVID-19 pandemic has shattered this assumption by bringing patients much closer to in-vitro diagnostic technology. To build on this, bioMérieux has developed a strategy that includes educating patients about the importance of diagnostics in regards to antibiotic use and AMR and using patient voices in company communications. The third pillar in this strategy is involving patients in the product innovation process.
Our ultimate goal is for us to enroll patients in every single step of the process
"Up until recently the only external stakeholders that were involved in our innovation process were clinicians, scientists, and doctors, but no patient representatives," Favry said. "That's what we're trying to change."
To bring the voice of the patient into the innovation process, bioMérieux is creating a global patient board that will involve patient associations and advocacy groups in the product development process. The company is currently piloting a project that gives patient associations a role in the review of clinical study protocols.
"Our ultimate goal is for us to enroll patients in every single step of the process," Favry said.
Favry says that while engaging patients in the product development process is challenging, he thinks it will ultimately help the company develop better products.
"I think it actually takes quit a long time to open up a company to external players," he said. "But the sooner you start, the sooner you get there."