Nine states reported more highly pathogenic avian flu outbreaks, including four that reported more detections on commercial farms, according to the latest updates from the US Department of Agriculture (USDA) Animal and Plant Health Inspection Service (APHIS).
Colorado reported an outbreak at a game bird farm in Prowers County that has 10,300 birds. In Minnesota, the virus hit a turkey farm in Wadena County that houses nearly 300,000 birds and a turkey farm in Dodge County, which has 10,000 birds.
Elsewhere, South Dakota reported two more outbreaks at turkey farms, one at a Hanson County facility that has 23,900 birds and another in Hamlin County at a location that has 58,100 birds. And Missouri reported an outbreak at a turkey farm in Osage County that houses 19,700 birds.
Seven states reported more virus detections in backyard birds: Colorado, Missouri, North Carolina, Oklahoma, Oregon, Texas, and Vermont.
Since the Eurasian H5N1 strain was first found in US poultry in February, outbreaks and resulting culling operations have led to the loss of a record 53.4 million birds across 46 states.
Alaska reports H5N1 in another bear
In November, Alaska reported the nation's first H5N1 avian flu detection in a bear, which involved a black bear in Hoonah-Angoon County, part of ongoing sporadic detections in mammals that national and global health officials are tracking. Yesterday, the Alaska Department of Fish and Game reported the first detection in a brown bear.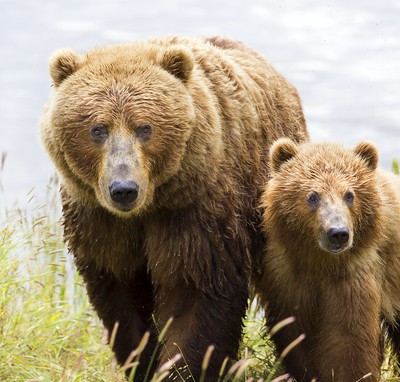 A deer hunter on Kodiak Island found a dead cub on Nov 26. Tissue samples were positive for H5N1, and the examination revealed that the cub died from swelling of the brain, similar to the cause of death of the black bear that was found sick earlier.
USDA APHIS tracking notes 98 H5N1 detections in mammals since the virus was found in May in red fox in multiple Midwestern states.
In a related development, Canadian animal health officials recently reported H5N1 in a white-sided dolphin found stranded in early September in Quebec.
Outbreaks in multiple world regions
Over the past week, the World Organization for Animal Health (WOAH) has reported more outbreaks in wild birds and poultry, including in Chile (wild pelicans), Cyprus (wild birds and backyard poultry), Poland (poultry farm), and Taiwan (duck breeding farm).