The US Department of Agriculture (USDA) Animal and Plant Health Inspection Service (APHIS) recently reported 12 more highly pathogenic H5N1 avian flu detections in mammals, including skunks, bears, a raccoon, and a red fox.
Most of the animals that tested positive were from West Coast states, including Oregon, Washington, and Alaska. Oregon reported the virus in six skunks and a raccoon. Washington reported the virus in a racoon, and Alaska confirmed H5N1 in a Kodiak bear on Kodiak Island.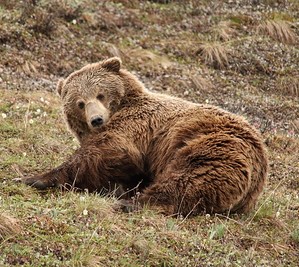 Elsewhere, Nebraska reported the H5N1 strain in a grizzly bear from Scotts Bluff County. A Jan 5 report from the Scottsbluff Star Herald said a bear was among four animals at the Riverside Discovery Center that died from avian flu. The others were a cougar and two tigers. The report said the animals ate local geese that had been donated to the zoo.
Also, Montana reported the virus in a grizzly bear from Teton County and a red fox from Madison County. The reports lift the number of H5N1 detections in US mammals since April 2022 to 110.
Also, APHIS has reported a few more outbreaks in poultry in the first days of 2023, in Kansas, Missouri, and Oregon. The outbreaks in Missouri and Oregon involve backyard birds, while the Kansas outbreak affected a commercial game bird farm in Anderson County that houses 8,900 birds.
Since the H5N1 Eurasian virus was first detected in US poultry in February 2022, the virus has led to the loss of a record 57.8 million poultry across 47 states.