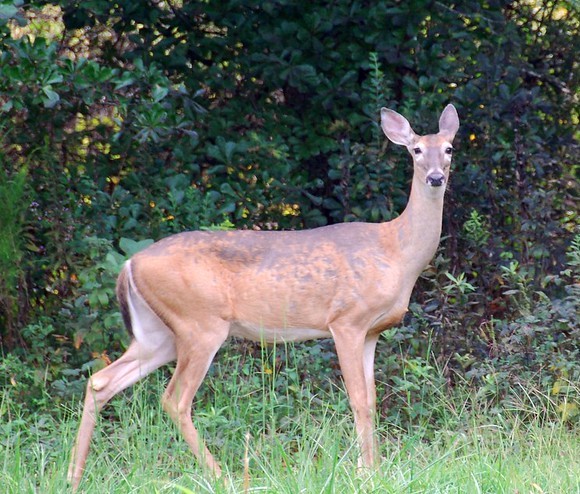 The Wisconsin Department of Agriculture,​​​​ Trade and Consumer Protection (DATCP) yesterday confirmed that a deer on a deer farm in Washburn County has tested positive for chronic wasting disease (CWD).
A 3-year-old doe tested positive. The 150-acre farm has been placed under quarantine while DATCP and US Department of Agriculture scientists conduct an epidemiologic investigation. Washburn County is located in northwestern Wisconsin.
The samples were confirmed positive for CWD by the National Veterinary Services Laboratories in Ames, Iowa. CWD is an always-fatal neurologic disease of deer, elk, and moose caused by an infectious protein called a prion that affects the animal's brain and nervous system and leads to erratic behavior and muscle wasting. Public health officials fear it might one day cross into people, similar to bovine spongiform encephalitis, or "mad cow" disease.
The most recent previous farm to test positive in Wisconsin was in late May in Sauk County in the southwestern part of the state. DATCP data show that 9 deer farms in the state are still operating after a CWD detection, and 17 were shut down after deer tested positive.