The US Food and Drug Administration (FDA) today announced the release of finalized food safety guidance for the producers of sprouts, a food that has been linked to several foodborne illness outbreaks. The document details recommendations on how sprout operations may comply with the Produce Safety Rule, a part of the Food Safety Modernization Act that establishes science-based standards for safe produce production and harvest.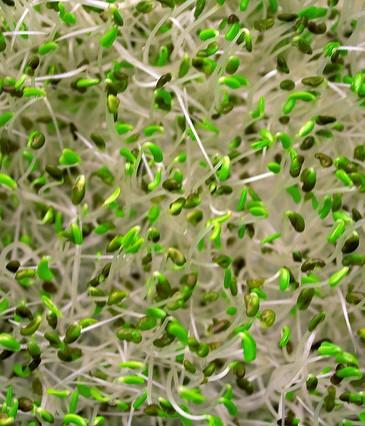 The guidance covers topics including cleaning, sanitization, use of agricultural water, seeds for sprouting, environmental monitoring, and recordkeeping. Also, the FDA released a revised draft of a second guidance document, which includes a section on testing spent sprout irrigation water for pathogens.
Between 1996 and 2020, the FDA reported 52 foodborne illness outbreaks linked to sprouts, which are produced in conditions ideal for pathogen growth. The outbreaks involved various organisms, including Salmonella, Listeria, and Escherichia coli. The events led to at least 2,700 infections, 200 hospitalizations, and 3 deaths.
Investigations often revealed that contaminated seeds were the contamination source, but other factors also played a role, including poor sanitation and unhygienic production practices.