The United Nations Refugee Agency and the World Health Organization (WHO) today sounded the alarm about a deepening health crisis in war-torn Sudan, where about 1,200 children younger than 5 from nine refugee camps have died over the past 4 months due to a suspected measles outbreak and malnutrition.
In a statement, Filippo Grandi, the UN's high commissioner for refugees, said the world has the means and money to prevent all of the deaths, which are the result of a devastating conflict and a lack of global attention. "We can prevent more deaths, but need money for the response, access to those in need, and above all, an end to the fighting."
Shortages of staff, equipment, and supplies at Sudan's healthcare facilities are exacerbated by attacks on the facilities, patients, and the transport of medical supplies, the groups said, adding that the country is also battling cholera, dengue, and malaria outbreaks. Tedros Adhanom Ghebreyesus, PhD, the WHO's director-general, said, "We call on donors to be generous and on the warring parties to protect health workers and access to health for all those who need it."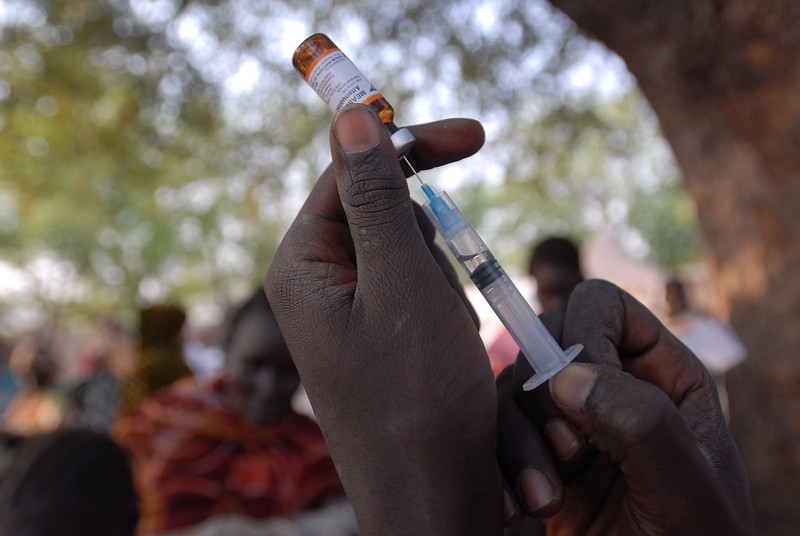 Neighboring countries receiving fleeing Sudanese refugees are seeing the impacts firsthand. South Sudan is reporting increasing numbers of children with measles and malnutrition arriving from Sudan, especially from White Nile state. In Ethiopia's Amhara region, a cholera outbreak is emerging at sites hosting more than 18,000 people who have fled the conflict in Sudan, with 8 deaths and 435 suspected cases amid low supplies of cholera vaccine. And health providers in Chad are reporting high levels of malnutrition in children among those who have fled Sudan.
The two UN groups continue to provide urgent assistance in Sudan and neighboring countries, including food and measles vaccine distribution to children in camps in the countries Blue and White Nile states.