The Global Fund to Fight AIDS, Tuberculosis, and Malaria today announced a new collaboration with Danaher Corporation to drop the price of Cephid's diagnostic test cartridges for tuberculosis (TB) by 20%, which will allow 5 million more tests to be provided and expand access to high-quality testing in low- and middle-income countries.
The test cartridge price will drop from $9.98 to $7.97, and Danaher—Cephid's parent company—will make no profit on the tests. The deal between the Global Fund and Cephid also includes improved service and maintenance arrangements.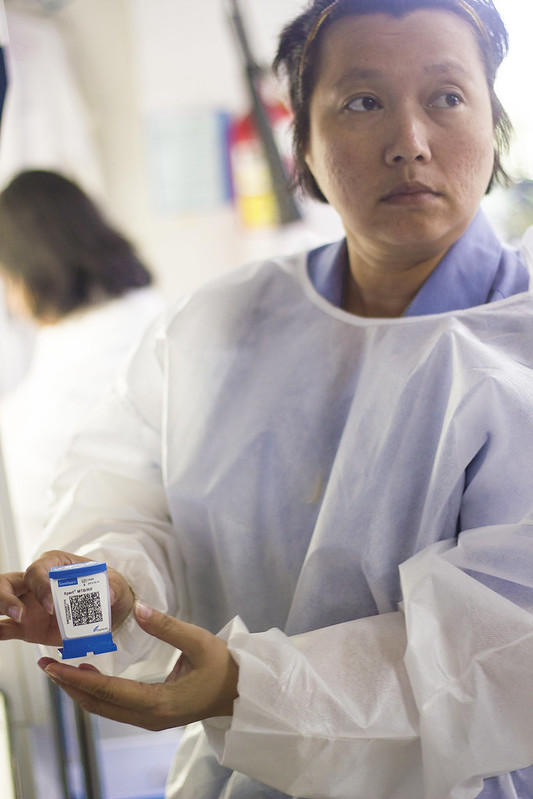 Peter Sands, the Global Fund's executive director, said in a statement, "Reducing the price of these sophisticated TB tests by 20% will give a significant boost to our collective efforts to scale up testing and save lives." The group added that Cephid Xpert cartridges are especially important for diagnosing drug-resistant TB.
Meanwhile, Lucica Ditiu, MD, executive director of the Stop TB Partnership, said the drop in price is significant and gives countries two rapid molecular tests below $8, making them more affordable for countries with small budgets for battling TB.
Today's announcement is part of ongoing efforts by the Global Fund, the Stop TB Partnership, the US Agency for International Developments, and other partners to work with Cephid and Danaher to improve access to affordable testing. The efforts are part of a global goal to end TB by 2030.