The pandemic isn't over yet, but with more and more Americans getting vaccinated against COVID-19 and the light at the end of the pandemic tunnel becoming a little brighter every day—at least in the United States—many clinicians, scientists, and public health advocates are calling for renewed attention to an infectious disease threat that was in the spotlight before the pandemic arrived.
Prior to the pandemic, antimicrobial resistance (AMR) was considered one of the major looming health threats facing the world, if not the looming threat. But over the past year, COVID-19, and its multifaceted impact on society, has pushed AMR further back on the agenda, both for the public and policy makers.
At the same time, however, the pandemic is also providing AMR advocates and experts with a new opportunity to highlight the growing threat of drug-resistant bacteria.
That's because COVID-19 has highlighted the global devastation that can be caused by a contagious pathogen with no treatment. It's a scenario that many infectious disease (ID) clinicians and researchers have been warning about as resistance to the antibiotics that we've relied on for decades grows. The new awareness of this threat is raising hopes that more resources will be directed toward combating it.
Reasons for optimism
"I'm optimistic," said Neil Clancy, MD, an infectious disease expert at the University of Pittsburgh and the VA Pittsburgh Healthcare System. "COVID-19…has put ID issues more generally in the public and policymaker consciousness, including issues surrounding AMR, antibiotic use, and drug development. Hopefully, the success of COVID-19 vaccines, in particular, will reinforce the need for proactive investment in research and product development for potential emergent infectious threats."
Clancy was one of several experts in antibiotic resistance, stewardship, and development who spoke with CIDRAP News about today's AMR climate. Many expressed a similar sense that current events provide a moment to re-engage politicians and the public on the issue. 
"COVID-19 has really put a spotlight on the importance of preparedness when it comes to emerging infectious diseases that can rapidly spread across the globe," said David Hyun, MD, director of antibiotic resistance project at the Pew Charitable Trusts. "There is an opportunity to take that spotlight and transfer the lessons learned from the pandemic response to another public health threat, like antibiotic resistance."
But once the COVID-19 pandemic fades, will people still pay attention, or will they tune out? The window may not be open for very long.
"We have the world's attention, but the attention span is shrinking," said Debbie Goff, PharmD, an ID pharmacist who specializes in antibiotic stewardship at the Ohio State Wexner Medical Center. "People are tired of hearing about the COVID-19 pandemic."
A growing threat
Keeping that window open is critical because antibiotic resistance remains just as much a public health challenge as ever, and a recent report from the Centers for Disease Dynamic, Economics and Policy (CDDEP) suggests the global threat from drug-resistant pathogens is growing, despite the attention the issue has received.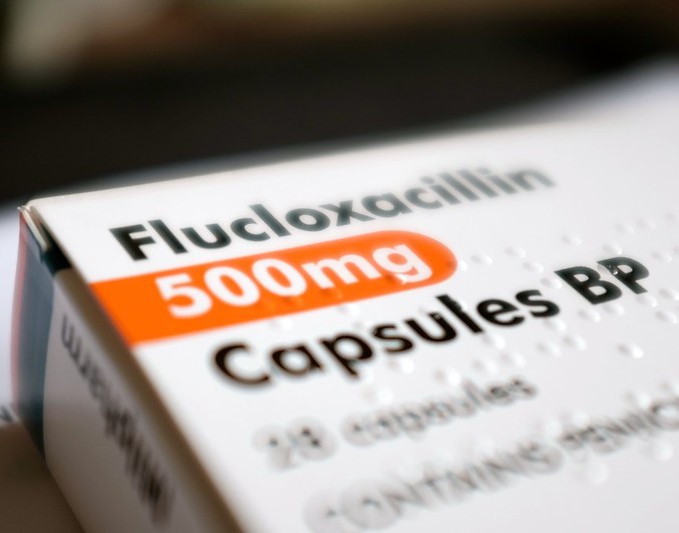 The report—the State of the World's Antibiotics in 2021—shows that the world continues to consume antibiotics at an unhealthy pace, and that rising use of broad-spectrum agents in low- and middle-income countries (LMICs), along with a higher burden of infectious disease, is fueling dangerous levels of resistance in those countries.
"Levels of resistance in low- and middle-income countries are extraordinarily high, exceeding 20% in many instances and going as high as 80%," CDDEP Director Ramanan Laxminarayan, PhD, MPH, said during a webinar to mark the release of the report.
Laxminarayan said the findings of the report, which come 5 years after the United Nations held a high-level meeting to address AMR, highlight the lack of progress that's been made on the issue at the global level.
"Some countries have made a lot of progress, but many countries have lagged behind," Laxminarayan said. He also suggested that LMICs struggling to deal with COVID will be "ill-prepared" to address AMR.
Inappropriate antibiotic use and growing levels of resistance are also a threat in wealthier nations, a fact underlined by two recent studies led by researchers from the Centers for Disease Control and Prevention (CDC). One of those studies, published in March in JAMA Network Open, found that 56% of antibiotic use in US hospitals in 2015 was unsupported because the patients didn't have specific signs or symptoms of infection, the wrong antibiotic was prescribed, or the length of treatment was too long.
The other, published in January in Clinical Infectious Diseases, found that treatment of six types of multidrug-resistant healthcare-associated infections (HAIs) in US hospital patients in 2017 cost an estimated $4.6 billion.
"I think $4.6 billion demonstrates how significant an impact, in addition to the morbidity and mortality, these infections can have," said study co-author John Jernigan, MD, director of the CDC's Office of HAI Prevention Research and Evaluation. "It's a reminder that we pay a heavy burden in healthcare because of antimicrobial-resistant infections."
Jernigan said the findings underscore an important lesson highlighted by the COVID-19 pandemic—that pathogens are easily transmitted in healthcare settings. He hopes those lessons will lead to a renewed focus on infection prevention and control efforts.
"The lessons learned at preventing transmission of COVID in long-term care and acute care settings, can in fact translate into better prevention of transmission of antibiotic-resistant bugs in those settings. And we hope it will do so," he said. "It's a reminder that healthcare settings are places where dangerous pathogens can be transmitted quite easily if you don't take care in prevention."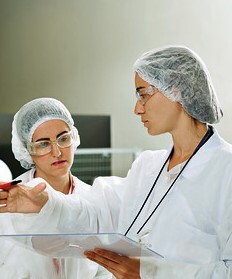 "We need to redouble our efforts to fight this," he added.
A dearth of new antibiotics
Adding to the urgency of the AMR problem is the lack of new, innovative antibiotics in development, a problem highlighted in a World Health Organization (WHO) report last week on the antibiotic pipeline.
Most of the antibiotics currently in use were developed more than 40 years ago, and while most still work, they are becoming less and less effective as resistance rises. And the WHO review concluded that the 26 antibiotics currently in clinical trials—only a few of which will ultimately be approved—are insufficient to tackle the multidrug-resistant bacteria the agency has labeled "priority pathogens."
At the root of that problem is the poor economic return that drug makers receive on new antibiotics, which, like all pharmaceuticals, are difficult and expensive to develop. Unlike drugs for chronic conditions, however, antibiotics are used infrequently—both because existing antibiotics for the most part are still effective and cheaper and because clinicians are concerned about unnecessarily promoting resistance to the new drugs—and for short periods. In addition, the number of patients who have severe, multidrug-resistant infections is relatively small.
The small return on investment has led many of the largest, most experienced pharmaceutical companies to give up on antibiotic development. That's left the field to small biotech companies, which have the scientific know-how to develop innovative products but are struggling to stay in business.
The good news is that concern about the weak antibiotic pipeline, and the lack of economic incentive to develop new antibiotics, is starting to produce some movement at the policy level. And the pandemic has added urgency to the conversation.
In the United Kingdom, the government is testing a pilot program that would pay companies annually for access to effective antibiotics, rather than reimbursing them based on the quantity of antibiotics sold. Similarly, lawmakers in Congress last October introduced the PASTEUR (Pioneering Antimicrobial Subscriptions to End Upsurging Resistance) Act, which would create a subscription payment model based on the value of new antibiotics for the healthcare system, rather than on sales volume.
In a press release announcing the bill, co-sponsor Sen. Michael Bennet (D-Colo.) cited the pandemic and the urgency to be better prepared for infectious disease threats.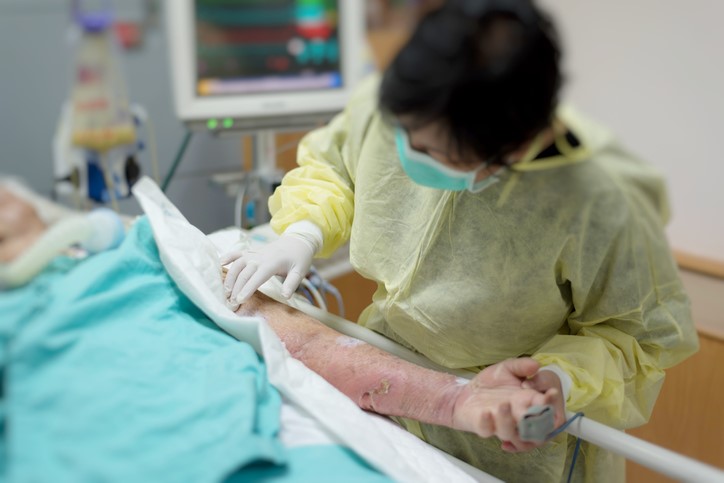 "We are living through the worst pandemic in a century, and infectious disease experts are sounding the alarm that drug-resistant bacteria will lead to another public health crisis," Bennet said.
Under the PASTEUR Act, the federal government would award a contract, ranging from $750 million to $3 billion over 10 years, to a company that develops a "critically needed antibiotic." In return, patients covered by federal insurance programs would not have to pay for those antibiotics, and the companies would have to commit to appropriate use. The subscription model has been likened to Netflix; you may not watch everything, but the monthly subscription gives you access to countless movies and television shows.
Even though the legislation did not receive a vote in the previous Congress, advocates say it's an important step in the right direction.
"This legislation provides for a fully de-linked pull incentive that is tightly aligned to good stewardship, including monitoring antibiotic use," said Helen Boucher, MD, director of the Levy Center for Integrated Management of Antimicrobial Resistance at Tufts University and a member of executive board of the Infectious Diseases Society of America (IDSA), which supports the bill. "We are working hard right now to keep up the momentum and make an impact, even during COVID."
Boucher speaks both as an advocate and a clinician, one who has treated patients who have COVID-19 and drug-resistant infections. In a recent editorial for the International Business Times, she called the current market conditions for antibiotics "a disaster in the making."
The pharmaceutical industry also seems to have gotten the message. In July 2020, a coalition of more than 20 of the leading pharmaceutical companies launched the AMR Action Fund, which aims to invest more than $1 billion in smaller biotech companies with the aim of bringing two to four new antibiotics to market by 2030. While the fund doesn't solve the economic challenges of antibiotic development, advocates say it could buy some time while policymakers figure out how to create stable marketplace for new antibiotics.
"The AMR Action Fund is going to be strong new voice calling for the type of meaningful pull incentive that evens out the economics of antibiotic development," said John Rex, MD, a physician and drug developer who writes the AMR Solutions newsletter.
In a press conference to discuss the WHO antibiotic pipeline report, AMR Action Fund executive director Henry Skinner, PhD, used COVID-19 to lay out the case for sustainable antibiotic development. He noted that, as with SARS-CoV-2, the virus that causes COVID-19, AMR can pop up anywhere in the world, and quickly spread.
"Wherever the resistance forms, it will be everywhere in a fairly short amount of time, and we need to stay ahead of that," Skinner said. "We need to have the right drugs available so that we're always able to treat these infections and prevent them from becoming a pandemic."
Hopes for stewardship, surveillance, pandemic preparedness
Advocates are also highlighting the pandemic to push for more federal funding to bolster antibiotic stewardship, surveillance of drug-resistant infections, and research into new drug development. A Mar 18 letter to members of the House of Representatives and the Senate from IDSA, Pew, and more than 50 organizations requested $672 million for the CDC's Antibiotic Resistance Solutions Initiative to help expand antibiotic stewardship across the continuum of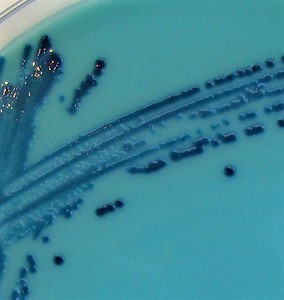 care, and $100 million for National Healthcare Safety Network to expand data collection on antibiotic use and resistance in healthcare facilities.
"Addressing AMR is central to strengthening our preparedness for future public health emergencies, as patients with respiratory infections, serious wounds or burns, or other conditions requiring hospitalization are all at risk for secondary resistant infections," the groups wrote. "For example, seriously ill COVID-19 patients, particularly those requiring mechanical ventilation, are at heightened risks for secondary resistant infections."
Hyun, of Pew, said an appropriate amount of funding at the federal level can help ensure that policies promoting antibiotic stewardship, surveillance, and other efforts to contain AMR are supported and have a realistic chance at succeeding.
"Our organization is really pushing for increased appropriations and legislation that's needed to both jumpstart the development of new antibiotics but also to expand antibiotic stewardship across healthcare settings and agriculture, and we see an opportunity to advocate for all those things in the current environment," Hyun said.
There's added hope that the Biden administration, having taken over the government in the midst of a public health crisis, will pay more attention to preparing for the next pandemic, and by extension will be open to increased funding for new antibiotics and AMR prevention efforts.
"I am optimistic that the new administration will focus more on pandemic preparedness and the ongoing pandemic of AMR," Boucher said.
"People understand pandemic preparedness," said Kevin Outterson, JD, executive director of the Combating Antibiotic-Resistant Bacteria Biopharmaceutical Accelerator (CARB-X), which has awarded more $322 million since 2016 to boost early development of new antibiotics and other products targeting drug-resistant bacteria. "Let's make antibacterials part of the conversation."
In terms of the message to the public and other health professionals, Goff says she thinks stewardship advocates can use COVID-19 to help their messaging on AMR. "Everyone knows now what happens when you get an untreatable infection," she said.
Tackling antibiotic overuse in livestock
Advocates for reduced use of antibiotics in livestock are also hopeful, and are closely watching how federal agencies under the Biden administration will respond.
"I think there is a new opportunity to highlight and tackle antibiotic overuse on farms now that the world has been through the coronavirus, which likely jumped from animals to people in much the same way that drug-resistant bacteria can," said Matt Wellington, public health campaigns director for US PIRG (Public Interest Research Groups).
"It's no longer excusable for public health officials to be in the dark about how meat producers use medically important antibiotics on farms, because those practices could contribute to the next pandemic, one where bacteria can withstand our full arsenal of antibiotics." 
David Wallinga, MD, senior health advisor with the Natural Resources Defense Council (NRDC), said the COVID-19 pandemic highlights both the origins and the impact of infectious diseases, as well as the need for a global response.
"The virus causing COVID-19 and its variants do not respect national borders; neither do antibiotic-resistant superbugs," Wallinga said. "Like deadly viruses, most new infections—including those caused by drug-resistant bacteria as well as viruses—also originate in wild and farmed animals before spilling over into human populations."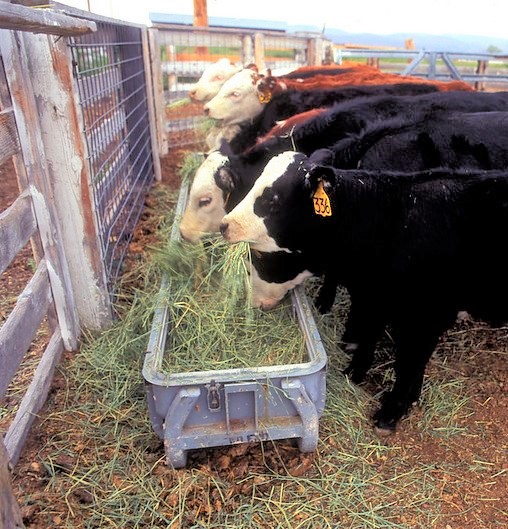 Wallinga, like Wellington, argues that the US government will need to play a role in reducing the use of medically important antibiotics in meat production. While the Food and Drug Administration (FDA) has taken action in recent years to ban use of medically important antibiotics for growth promotion in livestock, US PIRG and NRDC are among the groups saying the FDA hasn't done enough to curtail use of antibiotics for preventing animal diseases—a practice the WHO has deemed inappropriate and has urged countries to stop.
"The US cannot continue to allow the US beef and pork industries, in particular, to continue contributing to another global health problem that is only getting worse, thus endangering public health," Wallinga said.
Gail Hansen, DVM, a veterinary and public health consultant, says she's optimistic because the public seems to understand that AMR, like COVID-19, doesn't respect borders, and because there are a lot of scientists who are working to help solve the problem, whether it's developing new diagnostics and therapeutics, promoting stewardship, or finding ways to enhance surveillance. "That gives me hope," said Hansen.
But, like Goff, Hansen pointed out that the window of opportunity might not be open for long.
"My concern is that people have short attention spans and competing priorities and move on to the next new thing," she added. "That includes those in charge of funding, as we have seen historically."
And that's why AMR and antibiotic development advocates may need to redouble their efforts while they have this window, said the University of Pittsburgh's Clancy.
"After that, who knows where things will be, and if the stars will be aligned?"