Preliminary data released today by the Centers for Disease Control and Prevention (CDC) show that US tuberculosis (TB) cases rose by 5% in 2022, with considerable increases in young children and certain racial and ethnic groups. But incidence remains lower than it was prior to the COVID-19 pandemic.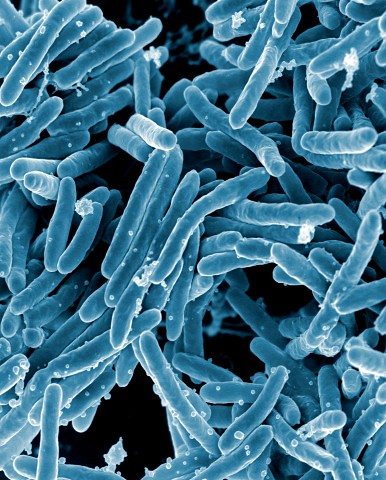 In a paper published today in Morbidity and Mortality Weekly Report, CDC researchers said the uptick in TB cases comes after a sharp decline in 2020 that coincided with the pandemic, which contributed to delayed or missed diagnoses in the United States and other countries. With the decline, incidence of reported TB fell from 2.7 cases per 100,000 persons in 2019 to 2.2 in 2020. TB incidence then climbed to 2.4 in 2021.
With the 8,300 TB cases reported to the National Tuberculosis Surveillance System in 2022, incidence is now at 2.5 cases per 100,000. Of those cases, 73% occurred among non–US-born persons, compared with 72% in 2021.
Among 2,239 US-born TB patients, incidence was highest among non-Hispanic Native Hawaiian or Other Pacific Islander (NH/OPI) persons (6.6 cases per 100,000), American Indian or Alaska Native (AI/AN) persons (4.4), Asian persons (2.2), and Black persons (1.9). Compared with 2021, incidence increased 63% among Asians, 26% among NH/OPIs, 16% among AI/ANs, and 7% among Hispanics, a finding the CDC says reflects ongoing health disparities.
Among age groups, the largest increase in TB incidence compared with 2021 was among children aged 4 years and younger (28.8%) and adolescents and young adults aged 15 to 24 years (23.7%). People experiencing homelessness (4.8%) or residing in correctional facilities (3.5%) also saw increases in TB incidence in 2022.
"The message is loud and clear—TB is still here," Phillip LoBue, MD, director of CDC's Division of Tuberculosis Elimination, said in a press release. "Communities, providers, and public health partners must work together to make sure we are reaching the right people with testing and treatment, so we can prevent and stop the spread of TB."