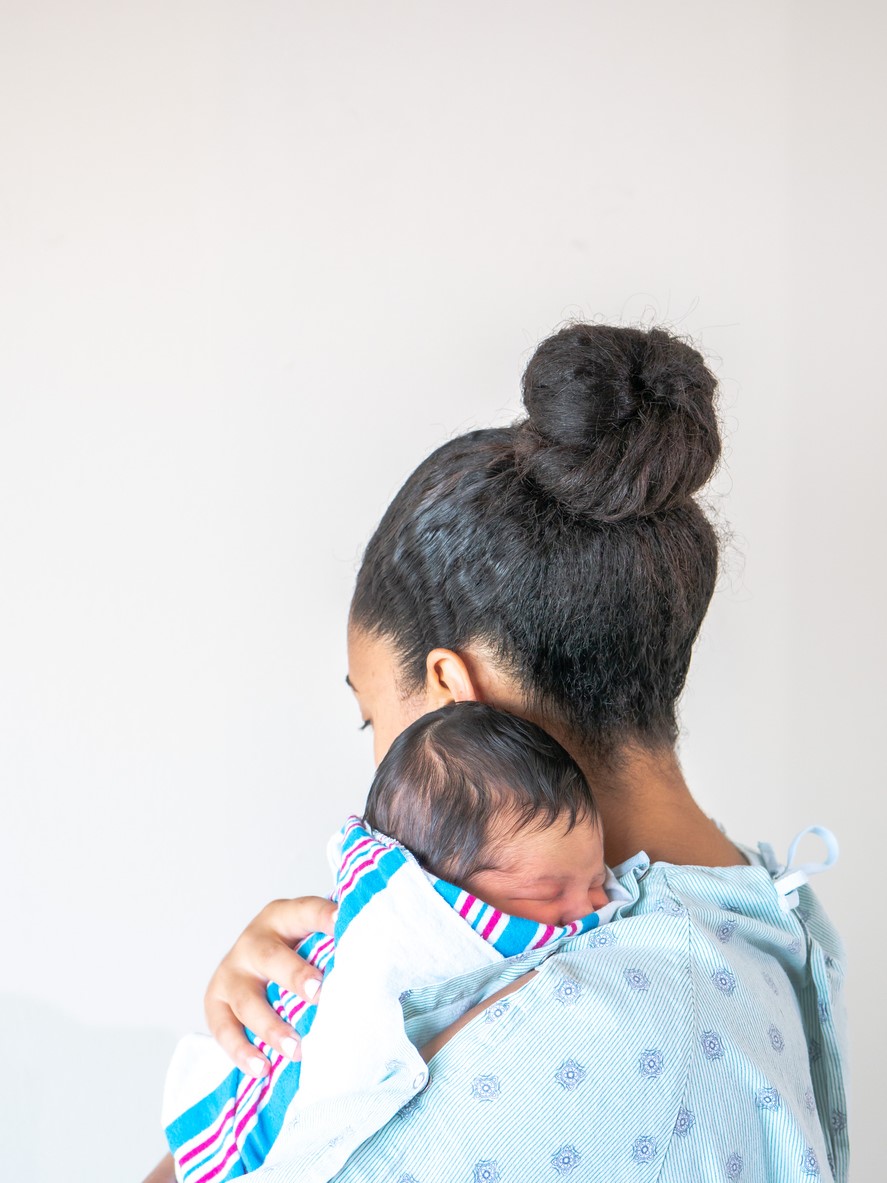 In an ongoing randomized trial investigating whether the transfer of gut microbiota from mother to baby can safely restore normal microbiota in babies after caesarian delivery, more than 40% of enrolled mothers tested positive for potentially harmful pathogens, Finnish researchers reported this week at the European Congress of Clinical Microbiology and Infectious Diseases (ECCMID).
The trial, which is being conducted at Helsinki University Hospital, is enrolling healthy pregnant women scheduled for C-section and randomizing their newborns to receive 3.5 milligrams of screened intestinal microbiota or placebo mixed in mother's milk. The infants are then followed for up to 24 months. The aim of the trial is to see whether the normal microbial colonization process that occurs in vaginally born infants, which is disrupted by C-section delivery, can be restored through postnatal oral transfer of the maternal fecal microbiome.
But among 90 mothers who've been recruited since 2019, all of whom were asymptomatic and had no recent history of antibiotic use or travel outside Europe, 38 (42%) tested positive for pathogens that could cause illness in newborns, including Heliobacter pylori, group B Streptococcus, and the parasite Deintamoeba fragilis.
This procedure should be only performed after careful screening for potential pathogens.
Screening also revealed the presence of methicillin-resistant Staphylococcus aureus, enterohemorrhagic Escherichia coli, and extended-spectrum beta-lactamase enzymes, which can confer resistance to multiple antibiotics.
"The high rate of significant pathogens found in healthy mothers underscores that this procedure should be only performed after careful screening for potential pathogens," lead investigator Otto Helve, MD, PhD, said in an ECCMID press release.
Helve said that 31 babies have received the transplant or placebo to date, without any noticeable side effects. Assessment of whether the transplant is enriching the microbiome will be begin in May.