The US Department of Agriculture (USDA) Animal and Plant Health Inspection Service (APHIS) on September 29 announced that it has restricted the import of poultry from France and its European Union trading partners following France's decision to vaccinate meat ducks against highly pathogenic avian influenza (HPAI).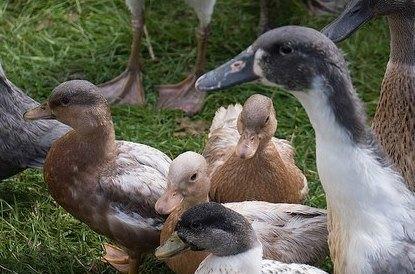 APHIS said vaccination poses a risk of introducing HPAI into the United States. Vaccinated birds may not show any signs of disease but can harbor the virus, a situation that can mask the spread of the virus. The United States doesn't allow poultry imports from countries affected by HPAI or from flocks that have been vaccinated against HPAI.
The restrictions against French poultry took effect October 1 and also include live ducks, duck eggs, and unmitigated duck products from France's trading partners. With the way poultry is traded and marketed in the European Union and related countries, APHIS can't ensure that the exports don't originate from countries vaccinating against HPAI.
APHIS said its discussions with the European Commission about HPAI vaccination programs in the European Union are ongoing.
Due to major poultry losses, especially due to the H5N1 2.3.4.4.b clade, the European Union in 2022 backed a plan to introduce vaccination in poultry, starting with France, with a campaign slated to begin this fall. Some countries, such as China, routinely vaccinate poultry against HPAI, but most countries have held back due to possibility that use of the vaccine could mask ongoing circulation. The vaccine would also add extra cost to the price of production. However, the burden of recent H5N1 outbreaks has caused countries to reconsider, and the USDA is currently evaluating vaccines in research trials.