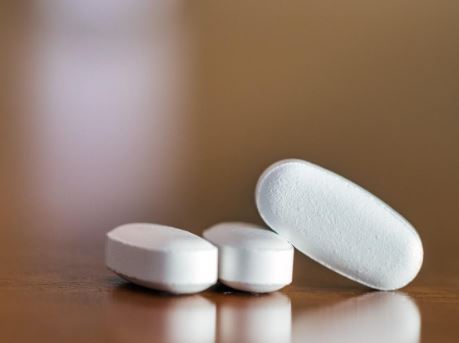 Rates of COVID-19 rebound were similar among hospitalized patients infected with the Omicron BA.2.2 variant who did and didn't receive oral antiviral drugs, and relapse wasn't tied to worse clinical outcomes, suggests a study published yesterday in The Lancet Infectious Diseases.
Rebound is a re-emergence of symptoms and an uptick in viral load after a period of recovery. The antiviral drug nirmatrelvir-ritonavir (Paxlovid) was associated with COVID-19 rebound in some previous research, while some newer research has concluded that it is not unique to Paxlovid.
This University of Hong Kong–led study evaluated rates of viral rebound and death, intensive care unit (ICU) admission, and mechanical ventilation among 4,592 adults who didn't require supplemental oxygen from Feb 26 to Jul 3, 2022.
Participants were hospitalized within 3 days of COVID-19 diagnosis and were receiving Paxlovid or the antiviral drug molnupiravir twice daily for 5 days, or no antiviral treatment.
Risk factors for rebound
Viral rebound occurred in 16 of 242 (6.6%) of patients given Paxlovid, 27 of 563 (4.8%) of molnupiravir recipients, and 170 of 3,787 (4.5%) of untreated participants. Impaired immune status was a risk factor for viral rebound, regardless of treatment status (Paxlovid odds ratio [OR], 7.37; molnupiravir OR, 3.05; control, 2.21).
Risk factors for rebound among Paxlovid recipients included age 18 to 65 years (OR, 3.09), greater chronic condition burden (OR, 6.02), and simultaneous receipt of corticosteroids (OR, 7.51).
Viral rebound was not tied to increased probability of death, ICU admission, or mechanical ventilation.
Among molnupiravir recipients, increased odds of rebound were linked to age 18 to 65 years (OR, 2.68) and concomitant corticosteroids (OR, 3.11). Viral rebound was not tied to increased probability of death, ICU admission, or mechanical ventilation (Paxlovid adjusted OR [aOR], 1.90; molnupiravir aOR, 1.05; no treatment aOR, 1.27).
The study "emphasises the importance of continuing to offer antivirals to individuals with COVID-19 who are at increased risk of progression to severe COVID-19," Nicola Petrosillo, MD, of Rome's Fondazione Policlinico Universitario, said in a related commentary.