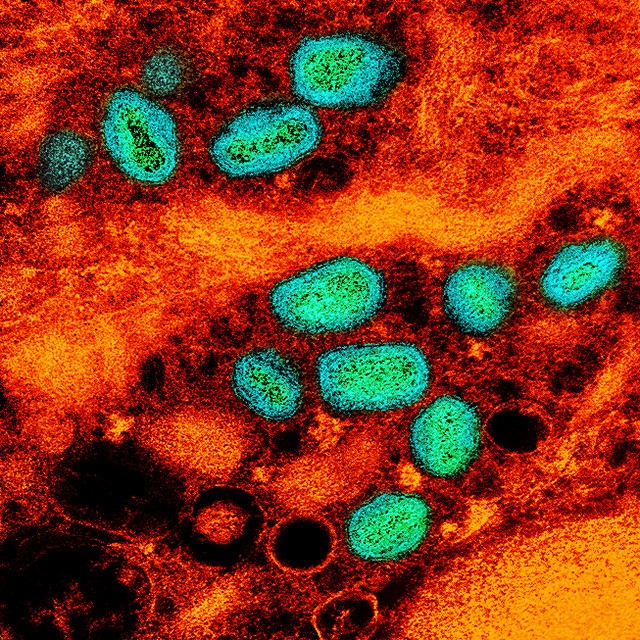 Today in Emerging Infectious Diseases, researchers describe the epidemiologic characteristics of 118 mpox patients in Los Angeles who were homeless at the time of their diagnosis and note that 60% also had HIV. All patients were identified from July to September 2022.
Los Angeles County is home to approximately 70,000 people experiencing homelessness (PEH), and 10% identify as gay, lesbian, or bisexual. During summer 2022, mpox outbreaks among PEH became a public health concern and triggered an epidemiologic review of cases.
Researchers found the age and sex of homeless people was similar to mpox cases in the general US population, with almost all cases occurring in men, and 53% of cases occurring in people ages 30 to 39.
A total of 64 case-patients (54%) identified as gay or lesbian, 21 (18%) as bisexual or another term, 14 (12%) as heterosexual, 5 (4%) preferred not to state, and sexual orientation was unknown for 14 (12%).
Seventy-one homeless case-patients (60%) were HIV-positive; among them, 36 (51%) had unsuppressed viral loads. Those percentages were higher than those of the general population. Hospitalization was more often required for homeless case-patients (25 [21%]) because of disease severity, and a total of 42 (35%) PEH mpox case-patients received treatment with tecovirimat (Tpoxx).
No transmission in encampments
Researchers were able to locate and interview 101 (86%) homeless patients; of them, 21% reported exposure to a known or symptomatic mpox case-patient, 24% attended a large event 3 weeks before symptoms appeared, 73% reported sexual activity in the weeks before symptom onset, and 23% denied sexual activity.
"No transmission in encampments, considered congregate settings by Los Angeles County, was identified despite potential sharing of sleeping bags, clothes, and utensils in settings with poor access to cleaning and laundry services" the authors said. "One PEH mpox case-patient did report exposure without sexual contact through wearing found clothing.
No transmission in encampments, considered congregate settings by Los Angeles County, was identified.
"Additional research is needed to identify nonsexual transmission among PEH, especially among encampment residents where follow-up and contact tracing are challenging."