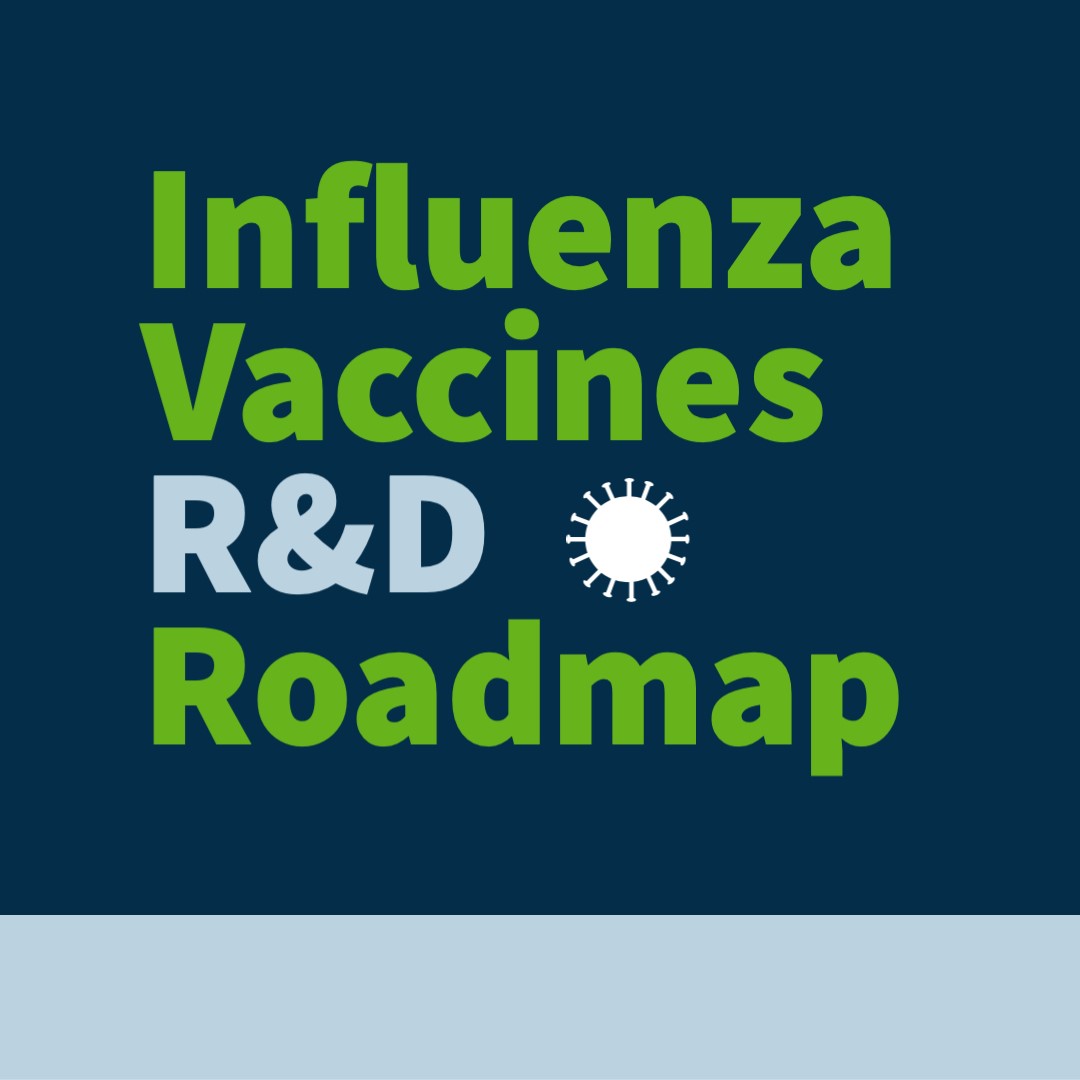 The IVR public comment period is now closed. Thank you to those that shared feedback on the draft. A revised roadmap is anticipated to be made available to the public in June 2021.
The Influenza Vaccines Research and Development (R&D) Roadmap (IVR) is a globally oriented R&D roadmap for improving seasonal influenza vaccines and developing broadly protective or universal influenza vaccines. By highlighting key challenges and identifying realistic goals with aligned milestones, the roadmap will serve as a strategic planning tool to enhance coordination and advance the complex field of influenza vaccine research. The current draft roadmap has been developed with input from a broad coalition of influenza experts including the steering group and taskforce. Primary audiences for the roadmap include researchers, funders, policymakers, industry leaders, regulators, and communications/advocacy specialists. 
PUBLIC COMMENT PERIOD


The IVR public comment period is currently closed. A revised roadmap is anticipated to launch in June 2021.
Instructions:
The roadmap document has line numbers to help align comments with specific sections.
Submit your comments on the draft roadmap using this online form.
The online form has three sections:

Section 1: Your contact information. This is so that we have a broad sense of participation in the review process and so that we can contact you if we need to follow-up on your comments for additional clarity.
Section 2: High-level comments on the draft roadmap. This section includes three optional overarching questions about the draft roadmap. Note, after the three high-level questions you will be asked if you would like to provide comment on any of the six topic-specific sections of the roadmap. If you select "no" this will complete your review. 
You will not be able to revise your responses to Section 1 or Section 2 once you move on to Section 3.
Section 3: Section-specific review. You will have the opportunity to provide comment on each of the six topic-specific sections of the draft roadmap. Please note the row number in the draft roadmap associated with your comment.

A table of contents is available to facilitate your review of the topic-specific sections. You may select individual sections for comment.
To return to the table of contents, either click on the three vertical lines on the top left of the page OR click on "return to selection list"

Please submit comments no later than FEBRUARY 28, 2021.
GENERAL INFORMATION 
"We need to lay that out in as much detail as possible so that funding agencies, governments, and industries all have a coherent vision of where we need to go and what the priorities should be over the next few years."
Edward Belongia, MD
Marshfield Clinic Research Institute
IVR Goals are to accelerate progress toward the development of improved seasonal influenza vaccines and universal or broadly protective influenza vaccines by: 
Documenting gaps and barriers in influenza vaccine R&D.
Identifying achievable, realistic goals and associated milestones with defined timelines aimed at addressing specific gaps and barriers.
Stimulating informed investments in influenza vaccine R&D.
Building consensus among a wide range of international stakeholders on key priorities and strategies in influenza vaccine R&D.
Balancing transformative and pragmatic changes in vaccine technology to improve breadth and durability of protection from influenza infection and/or severe disease.
Creating a framework to facilitate tracking progress over time.
IVR Key Features
"The roadmap, by acknowledging the  special needs of LMICs, will do a great service to reducing the lag time between availability in high-income and low-income countries."
Joseph Bresee, MD
Task Force for Global Health
10-year framework for prioritizing R&D activities for improving seasonal influenza vaccines and developing broadly protective or universal influenza vaccines.
International scope, with regional needs identified.
Prioritized milestones, developed with SMART criteria (Specific, Measureable, Achievable, Realistic/Relevant, and Time-sensitive).
A living document where objectives and timelines will be monitored, reviewed, and updated periodically.
The IVR project is funded by the Wellcome Trust (London, UK).