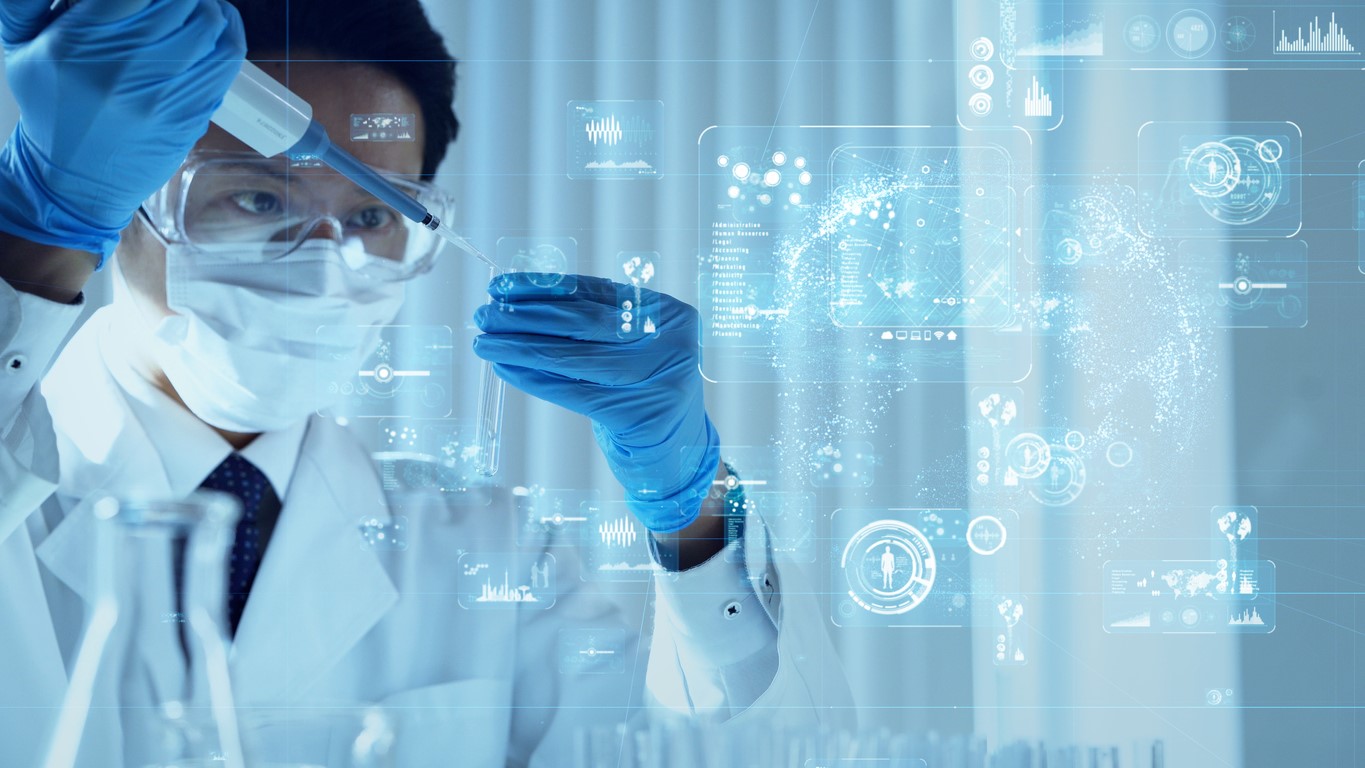 A team of researchers from McMaster University in Toronto and the Massachusetts Institute of Technology say they have discovered, with the help of artificial intelligence (AI), a new antibiotic with the potential to fight a multidrug-resistant bacterial pathogen.
In a paper published yesterday in Nature Chemical Biology, the researchers described their use of a machine-learning model to screen 7,684 small molecules for those that inhibit the growth of Acinetobacter baumannii, a gram-negative pathogen that commonly displays multidrug resistance and is associated with more than 300,000 deaths a year globally. The data obtained from the screening was then fed into an algorithm that could predict whether structurally new compounds may display activity against A baumannii.
The model was than applied to 6,680 compounds it had not seen before, which yielded 240 molecules that could be tested in the lab. Of the nine antibiotics in this group, a compound the researchers named abaucin showed narrow-spectrum activity against A baumannii but had no effect on other bacterial species, including Pseudomonas aeruginosa, carbapenem-resistant Enterobacteriaceae, and Staphylococcus aureus. In addition, it had minimal impact on commensal gut bacteria.
Subsequent testing showed abaucin, which works by disrupting a process known as lipoprotein trafficking, could treat wound infections in mice, and lab tests demonstrated activity against drug-resistant A baumannii strains from human patients.
This work validates the benefits of machine learning in the search for new antibiotics.
The study authors say the research demonstrates that AI approaches can enable researchers to screen hundreds of millions of molecules with antibacterial properties more efficiently and less expensively than traditional methods.
"This work validates the benefits of machine learning in the search for new antibiotics," Jonathan Stokes, PhD, lead author on the paper and an assistant professor in McMaster's Department of Biomedicine and Biochemistry, said in a university press release. "Using AI, we can rapidly explore vast regions of chemical space, significantly increasing the chances of discovering fundamentally new antibacterial molecules."