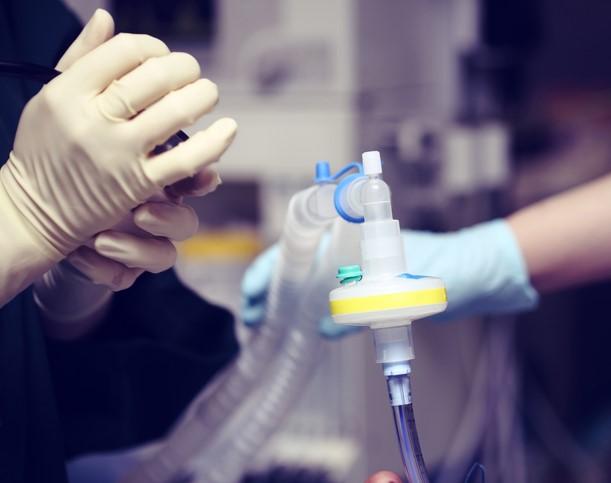 New York-based biotechnology company ContraFect announced yesterday that it has submitted an investigational new drug (IND) application to the US Food and Drug Administration for a compound that targets lung infections caused by multidrug-resistant gram-negative bacteria.
The IND was filed to support the launch of first-in-human clinical trials testing ContraFect's investigational intravenous antibiotic, CF-370, in patients with hospital-acquired and ventilator-associated bacterial pneumonia (HABP/VABP). CF-370 is an engineered lysin therapeutic candidate that has demonstrated potent activity against Pseudomonas aeruginosa—one of the gram-negative pathogens commonly implicated in HABP/VABP—in in vitro experiments and animal infection models.
Novel mechanism of action
In July 2020, ContraFect was awarded a grant by the Combating Antibiotic-Resistant Bacteria Biopharmaceutical Accelerator (CARB-X) for funding of up $18.9 million to support development of CF-370, which works by bypassing the tough outer membrane of P aeruginosa.
"We are thrilled to advance this program into clinical studies," ContraFect chief medical officer W. Garrett Nichols, MD, said in a company press release. "CF-370's unique activity profile and novel mechanism of action provide the basis for its potential as a new treatment paradigm for treating these patients, especially those with resistant Gram-negative infections that further increase the probability of poor outcomes, including death."
HABP/VABP are the most common type of healthcare-associated infection in acute care hospitals and are a significant issue for patients in intensive care units, who are frequently on ventilators. Rising antibiotic resistance has made these infections increasingly challenging to treat.
ContraFect says it hopes to begin a phase 1 clinical trial later this year.