Danish microbiome technology company SNIPR Biome today announced positive results from a phase 1 study of their CRISPR-based phage therapy targeting Escherichia coli in the gastrointestinal tract.
SNIPR001 contains four bacteriophages (bacteria-killing viruses) armed with CRISPR/Cas DNA editing technology designed to selectively eradicate E coli in the gut, including antibiotic-resistant strains. Interim results from the 36-person phase 1 trial, which aimed to examine the safety profile and pharmacodynamics of SNIPR001, showed that oral dosing over 7 days was well tolerated, with only mild to moderate side effects. In addition, treatment with SNIPR001 numerically lowered gut E coli levels.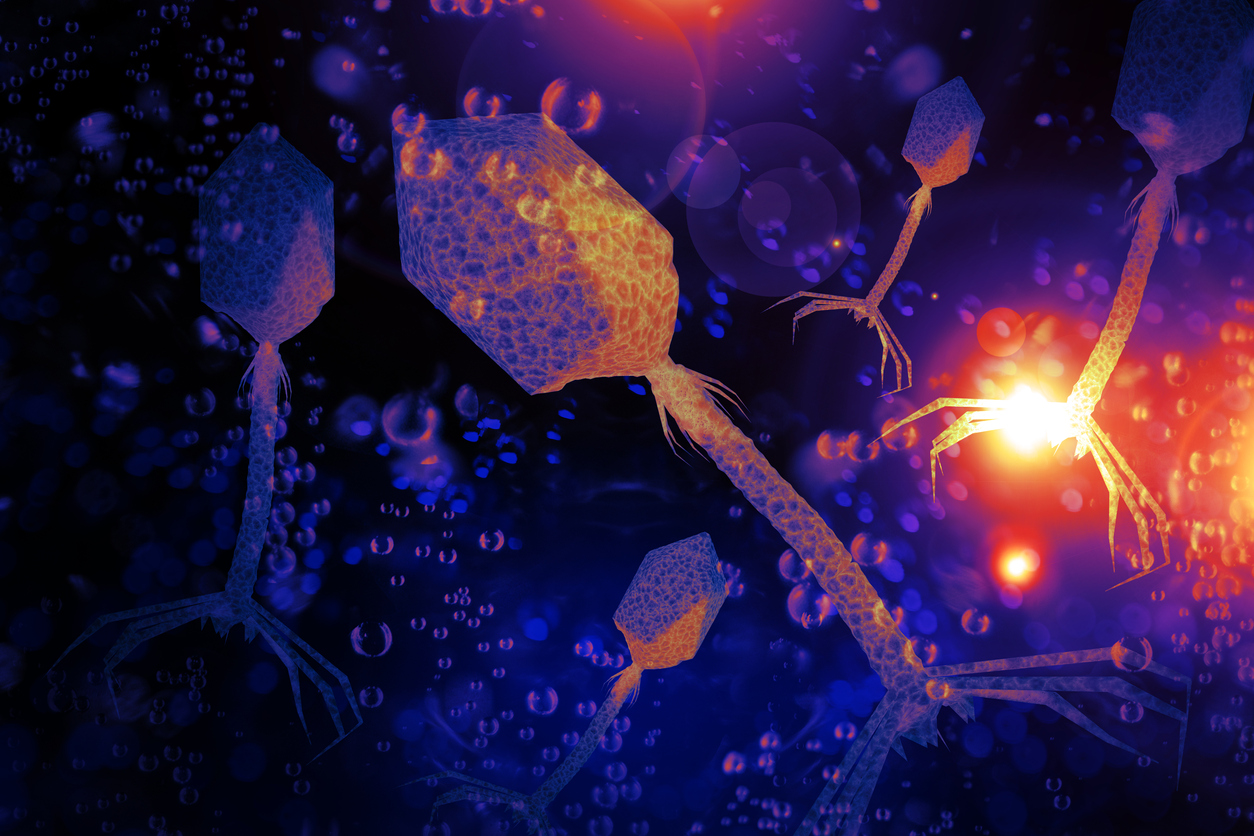 The treatment will initially be targeted at patients with hematologic cancers (like lymphoma and leukemia) who are undergoing hematopoietic stem-cell transplants and are vulnerable to bloodstream infections that occur when E coli translocates from the gut into the blood. The most common antibiotic treatment, fluoroquinolones, are ineffective against fluoroquinolone-resistant E coli strains and tend to damage the gut microbiome by wiping out beneficial bacteria.
Company officials say the findings demonstrate clinical proof of principle for the new technology.
"With the combined killing effects of bacteriophages and CRISPR-Cas technology, SNIPR001 has demonstrated the ability to target and eliminate antibiotic-resistant E. coli strains in the gut, providing a safe alternative to traditional treatments that do not work against antibiotic-resistant strains, while sparing the rest of the gut microbiome," SNIPR Biome co-founder and CEO Christian Grondahl, PhD, DVM, said in a press release.
"This is a significant milestone in our mission to develop groundbreaking solutions in the fight against antimicrobial resistance, and we look forward to advancing SNIPR001 through further clinical studies to learn more and ultimately, we hope, to improve patient outcomes," he added.
Future trials will investigate whether SNIPR001 reduces the rate of E coli bloodstream infections in cancer patients.
SNIPR Biome received $3.9 million in funding in May 2021 from CARB-X (the Combating Antibiotic Resistant Bacteria Biopharmaceutical Accelerator) to develop SNIPR001.