A team of Canadian and US researchers reported last week in JAMA that a high dose of a novel oral microbiome-directed therapy prevented recurrent Clostridioides difficile infection (CDI) compared with placebo.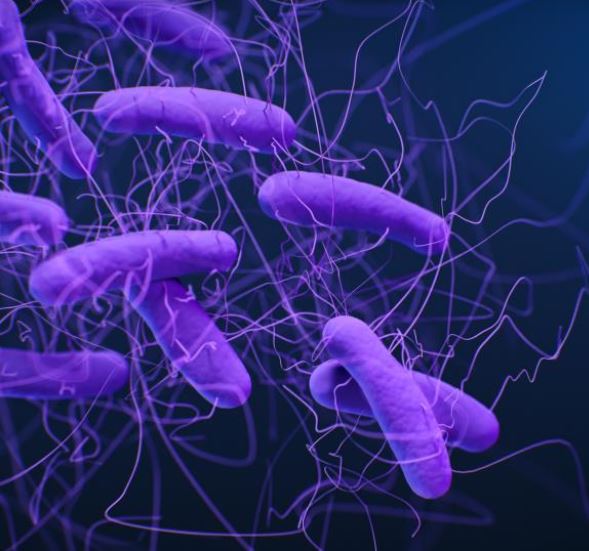 In the phase 2 trial, conducted at 27 sites in the United States and Canada, investigators aimed to evaluate the efficacy of VE303 (a defined bacterial consortium consisting of eight non-pathogenic, non-toxic commensal strains of Clostridia) at different doses. They randomly assigned 79 adults who'd had one or more prior CDI episodes in the previous 6 months or had a primary case and were at high risk for recurrence to receive a high dose of VE303, a low dose, or placebo orally for 14 days.
The primary efficacy end point, analyzed in three prespecified analyses using successively broader definitions of CDI recurrence, was the proportion of participants with CDI recurrence at 8 weeks.
Among the 74 participants who completed follow-up, the median age was 65.3 years, 70.5% were female, and 96.2% were White. Baseline and clinical characteristics were comparable across all three treatment groups.
Lower recurrence rates
In efficacy analysis 3, which defined CDI recurrence as diarrhea consistent with CDI plus laboratory confirmation or treatment with a CDI-targeted antibiotic, CDI recurrence occurred in 4 of 29 (13.8%) high-dose VE303 patients, compared with 10 of 27 (37.3%) for low-dose VE303, and 10 of 22 (45.5%) for those who received placebo. The odds ratio of CDI recurrence for the high-dose VE303 group versus placebo was 0.19 (90% confidence interval [CI], 0.05 to 0.71).
In follow-up through week 24, only one additional CDI recurrence occurred in the high-dose VE303 group. Most trial participants (76 of 79) experienced one or more treatment-emergent adverse events, which were generally mild or moderate intensity and were gastrointestinal.
The investigators say a larger, phase 3 trial is needed to confirm the findings.