Argentina's National Agri-Food Health and Quality Service (Senasa) yesterday reported new detections of highly pathogenic H5 avian influenza in marine mammals from Chubut province in the south of the country, including the first positive detection in a sea elephant.
The animals—including both sea elephants and sea lions—were found dead in three of the province's coastal cities: Comodoro Rivadavia, Rada Tilly, and Punta Tombo. The event marks Argentina's tenth involving sea lions.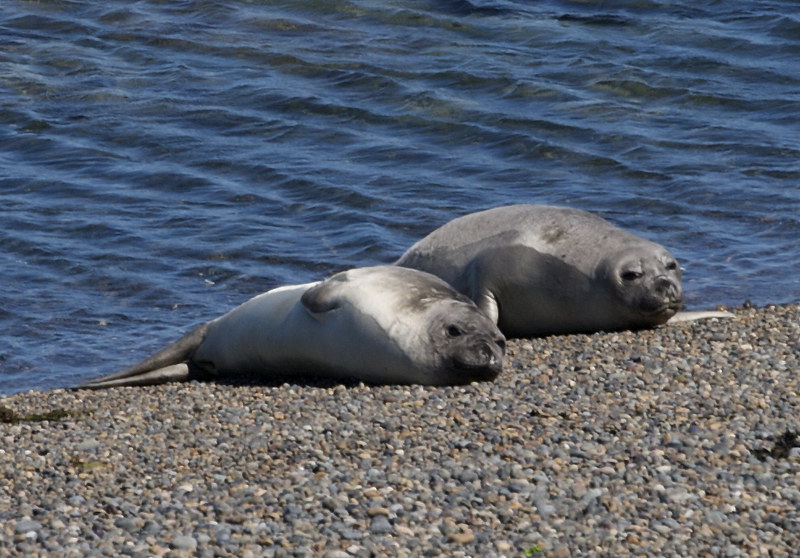 Other countries in the Americas and elsewhere have recently reported avian flu in marine mammals, and scientists are closely tracking the events to assess if the animals are contracting the virus from infected wild birds or if they are passing the virus among themselves, which might be a sign that the virus is becoming more transmissible among mammals.
Finland orders culling for all fur farms affected in H5N1 outbreaks
Elsewhere, 2 months after the first H5N1 at a fur farm, the Finnish Food Safety Authority today ordered that all animals at 26 affected farms be culled, according to a statement translated and posted by Avian Flu Diary, an infectious disease news blog. The step targets about 115,000 animals, mainly foxes.
All mink on the farms have already been culled. Minks are known to be a potential mixing vessel for respiratory viruses. Today's statement said all foxes and raccoons at the fur farms will now be culled to protect human health. The group added that genetic sequencing of viruses from the affected fur farms suggests that the virus spread to fur animals at other locations.
Finnish officials also said the genetic analysis identified mutations in six samples from mink, foxes, and raccoons that could facilitate transmission in mammals. Further analysis is underway.