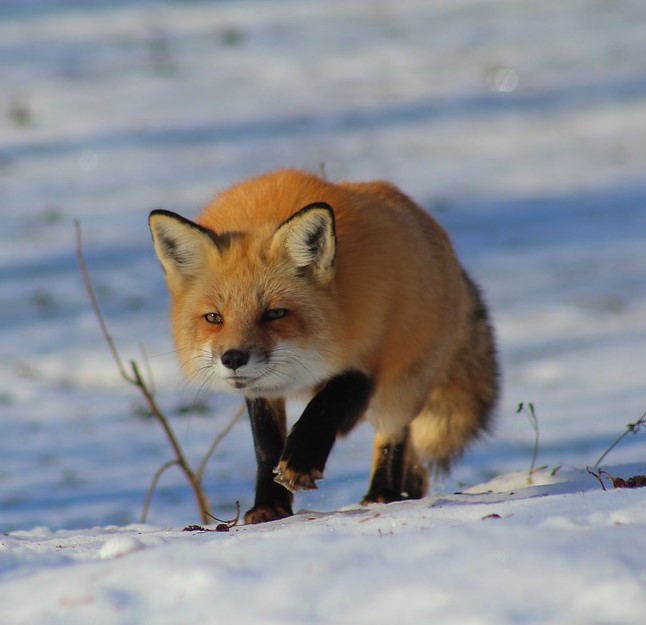 Tests on mammal species in the United Kingdom have found H5N1 avian influenza in red foxes and otters, according to notifications from UK animal health officials, part of a growing number of detections in mammals in Europe and the Americas.
The UK detections range from animals collected in 2021 through the early weeks of 2023. The animals that tested positive—five foxes and four otters—were from England, Scotland, and Wales.
Spanish officials recently reported H5N1 in farmed minks, and veterinary authorities in Canada and the United States have reported several H5N1 detections in wild mammals, including seals, raccoon, skunks, and bears.
The H5N1 clade circulating on multiple continents has a mutation that makes it more recognizable by human airway cells. So far only seven human infections have been reported, all in people who had close contact with sick poultry. Some were asymptomatic, but some were severe or fatal.
More detections in US poultry, wild birds
The US Department of Agriculture (USDA) Animal and Plant Health Inspection Service (APHIS) recently reported more highly pathogenic avian flu outbreaks in poultry, according to notifications over the past few days.
In Maine, the virus struck backyard birds in Hancock County. Also, Pennsylvania reported two outbreaks, one at a commercial duck farm in Lancaster County that houses nearly 38,000 birds. The other apparently occurred at a commercial farm housing 3,200 birds, though the location wasn't specified. So far, US outbreaks have led to the loss of a record 58.2 million poultry across 47 states.
Also this week, APHIS reported 155 more H5N1 detections in wild birds, raising the total since January 2022 to 6,111. The birds that tested positive were from a broad section of the United States, but most were from the West and South, including several positive test results in geese and black vultures found dead.