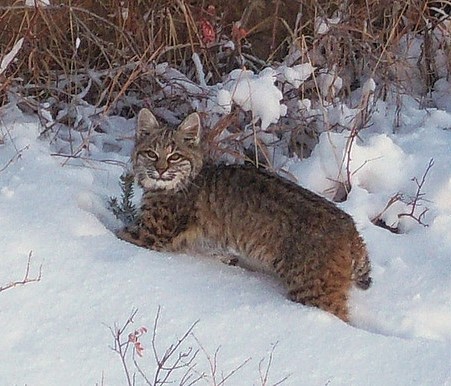 The US Department of Agriculture (USDA) Animal and Plant Health Inspection Service (APHIS) added 10 more H5N1 avian flu detections in mammals to its running list, which adds reports from four states and includes five different species.
Seven of the detections were in Colorado, where the virus was found in three mountain lions, a bobcat, two red fox, and a black bear.
Kansas and Oregon both reported detections in striped skunks, and North Carolina reported a detection in a black bear.
The new H5N1-positive samples bring the number of known US detections in mammals to 131.
Health officials are closely monitoring continuing reports of H5N1 spillovers to mammals, which have been reported from the Americas and Europe. The Eurasian H5N1 clade currently hitting birds and poultry in multiple world regions has a mutation that makes it more recognizable to mammal airway cells, including humans.
Human infections have been rare and have occurred in people who had close contact with poultry. Of the handful of cases that have been reported, some were severe or fatal, with others thought to represent environmental contamination rather than true infections.