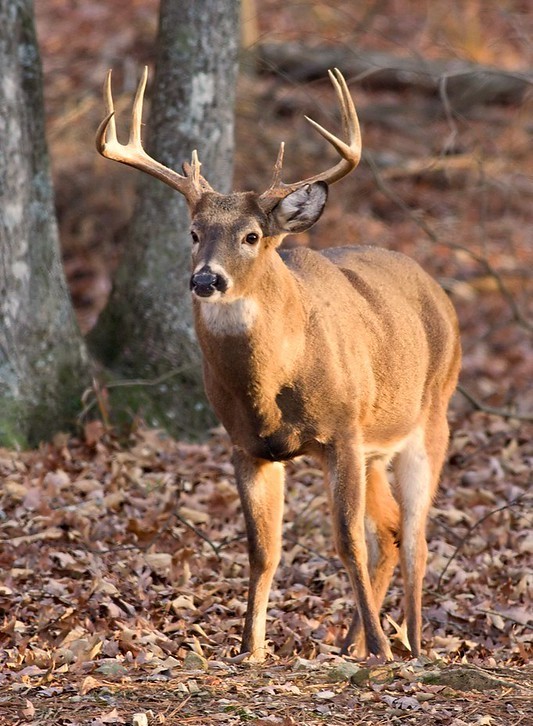 The Kentucky Department of Fish and Wildlife Resources (KDFW) this week said the state is seeking civil damages for the first time against a hunter for importing a diseased deer carcass.
The hunter from Louisville legally harvested the eight-point buck in Wisconsin, then brought the intact head into Kentucky for taxidermy, which violates Kentucky law in importing deer carcasses or other high-risk parts. The head contains lymph nodes, spinal column, and brain tissue, all of which are high-risk tissues.
So far, no deer or elk in Kentucky have tested positive for CWD, and KDFW said the head remained frozen during transport and storage.
Conservation officers followed up on information it received about the man's deer head, which had been frozen when it was inspected. Because it came from Wisconsin, which first documented CWD about two decades ago, officials ordered testing of tissues from the deer head, and two types of tests were positive for the disease.
We want to keep it from spreading to Kentucky's deer and elk herds.
The man cooperated with KDFW when it questioned him about the deer in November. He paid a $50 fine and court costs in January. The lawsuit filed in Franklin County on Apr 26 seeks nearly $1,900 in damages, which cover the cost of the investigation, prosecution, and disposal of the infected carcass.
Ben Robinson, who directs the KDFW's wildlife division, said in a statement, "The disease has been documented in every surrounding state except Indiana, so we want to keep it from spreading to Kentucky's deer and elk herds."