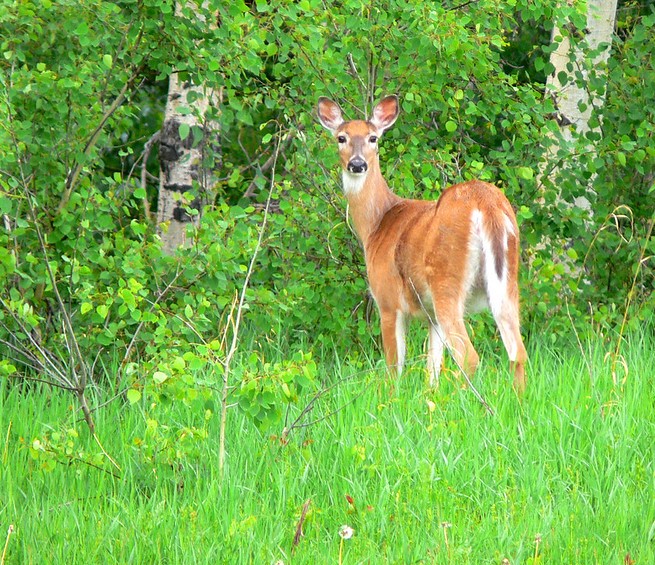 The Oklahoma Department of Wildlife Conservation (ODWC) has reported the state's first case of chronic wasting disease (CWD) in a wild deer, prompting it to activate the next stage of its CWD response strategy.
The white-tailed deer was found near Optima, in the Oklahoma Panhandle, after a Texas County landowner told the ODWC that it had been behaving abnormally. In response to a positive CWD test, the ODWC activated the next stage of its CWD response strategy, which it developed along with the Oklahoma Department of Agriculture, Food and Forestry.
"While this is unfortunate news, it is not unexpected since CWD has already been detected in every state that borders Oklahoma," Jerry Shaw, ODWC wildlife programs supervisor, said in an ODWC statement. "We will be working through our response plan to ensure we can monitor potential spread and keep our state's deer herd healthy."
First identified in state captive elk in 1998
The ODWC has been monitoring hunter-harvested deer and elk, as well as road-killed deer, for CWD since 1999, processing tissue samples from more than 10,000 wild deer and elk.
The ODWC said it will continue monitoring for CWD and release more information, including how deer and elk hunters can help with detection and mitigation, as hunting seasons approach. It will also distribute more guidelines or management plans, if necessary, to further protect Oklahoma's cervids (members of the deer family).
In 1998, the ODWC confirmed CWD in a captive elk herd in Oklahoma County that had originally been imported from Montana.
CWD is a fatal neurodegenerative disease caused by infectious prions, or misfolded proteins, that affects cervids such as deer, elk, and moose. The disease creates cavities in the brain that resemble those of sponges. While CWD isn't known to infect humans, some experts fear it could mimic bovine spongiform encephalopathy ("mad cow" disease) and one day jump to people.