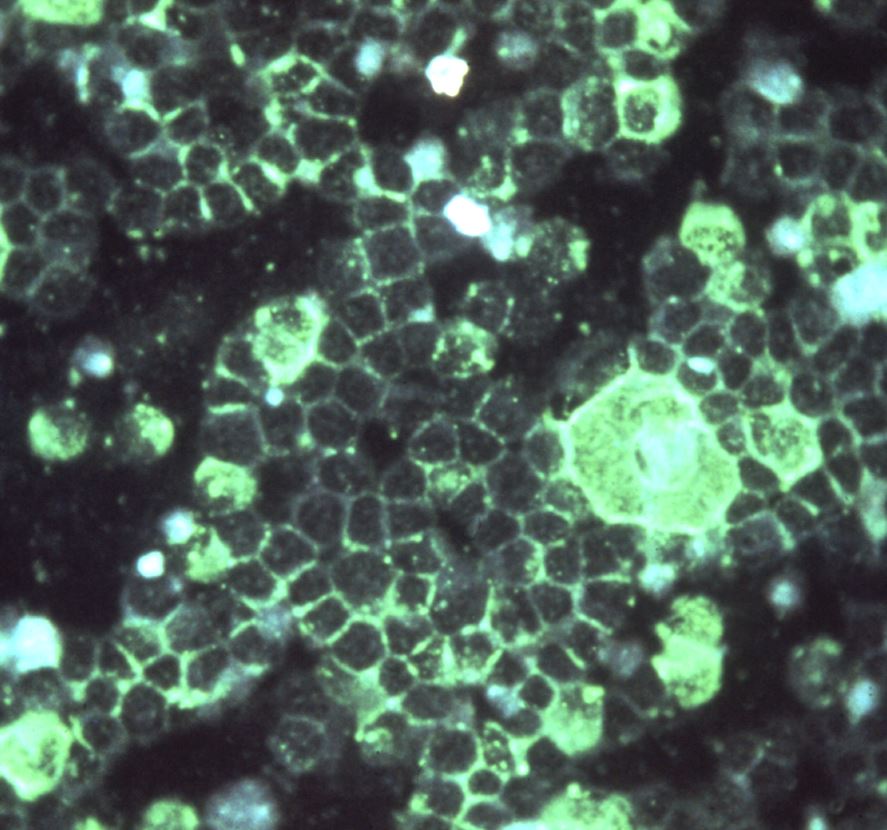 A lack of exposure to respiratory syncytial virus (RSV) in the first 2 years of the COVID-19 pandemic may have led to the global resurgence of the virus in 2022 and 2023, finds a study published yesterday in JAMA Pediatrics.
The study, led by University of Colorado researchers, involved comparing age distributions and illness severity in children hospitalized for RSV in Colorado from 2018 to 2023. The 2020-21 period was excluded because only one hospitalization occurred during that time.
The team analyzed data from the Centers for Disease Control and Prevention's Emerging Infections Program RSV Hospitalization Surveillance Network on 2,809 infected children. The average patient age was 21.6 months, and 53.3% were boys.
Older age-groups affected in 2022-23
During 2021-22 and 2022-23, 97.5% and 98.8% of hospitalizations, respectively, were RSV-related. The median patient age was 18.5 months in the first 6 weeks of the 2022-23 season, compared with 11.0 months in previous seasons.
Relative to previous years, a greater proportion of 2022-23 patients were aged 2 to 4 years (34.2% vs 23.4%) and 5 to 11 years (9.7% vs 5.0%). The proportion of children admitted to the intensive care unit was 27.1% in 2021-22 and 36.0% in 2022-23, and median lengths of stay were 3.0 and 3.8 days, respectively.
The authors said the results support the hypothesis that lack of exposure to RSV during pandemic public health mandates was behind the resurgence.
"Similarly, the data suggest that waning immunity in children and pregnant mothers without repeated exposure to RSV may contribute to more severe disease in infants and older children compared with previous periods," they wrote. "It is also possible that the RSV strain in the 2022-2023 period was more virulent or that immune dysregulation from prior SARS-CoV-2 infection was associated with increased susceptibility to subsequent RSV infections."
It is also possible that the RSV strain in the 2022-2023 period was more virulent.
The researchers called for multicenter studies to confirm the results. "These data may help inform the introduction of imminent new RSV prevention strategies, including vaccines and monoclonal antibodies, to minimize disease burden in this age group," they concluded.