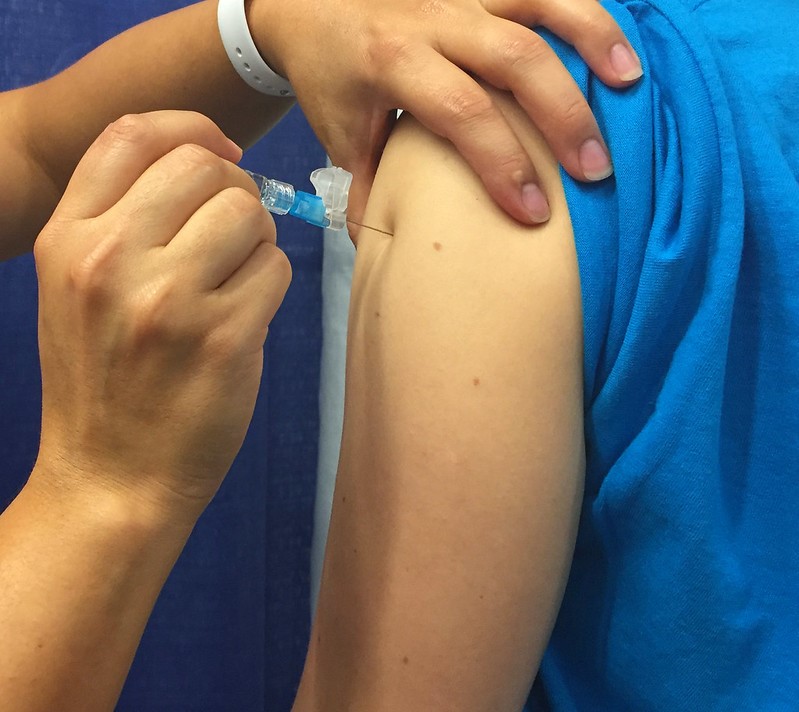 The head of the Centers for Disease Control and Prevention (CDC), Rochelle Walensky, MD, MPH, today accepted recommendations approved last week by the Advisory Committee on Immunization Practices (ACIP) regarding the use of flu vaccines for the 2023-24 season.
One of the changes involves use of vaccines that contain updated 2009 H1N1 components. Egg-based vaccines will contain an A/Victoria/4897/2022 (H1N1)pdm09-like virus, and cell-based and recombinant vaccines will contain an A/Wisconsin/67/2022 (H1N1)pdm09-like virus. The CDC said vaccine efficacy depends on how well vaccine viruses match circulating strains, and preliminary estimates suggest that last season, vaccinated people were 40% to 70% less likely to be hospitalized due to flu and its complications.
The only other change is a tweak to recommendations for people with egg allergies. ACIP had previously recommended extra safety measures for people with severe egg allergies who receive egg-based flu vaccines, which contain a small amount of egg protein, such as ovalbumin. The committee now says, howevere, that people with egg allergies can receive any flu vaccine appropriate for their age or health status without additional safety measures beyond routine protocols.
The CDC has not changed its recommendation on flu vaccine timing. The agency notes that immunization in July and August isn't recommended unless it isn't possible to be vaccinated in September or October. Pregnant women in their third trimester can get the vaccine during the summer months to protect their babies, and children who need two doses should get their first dose as soon as doses are available.