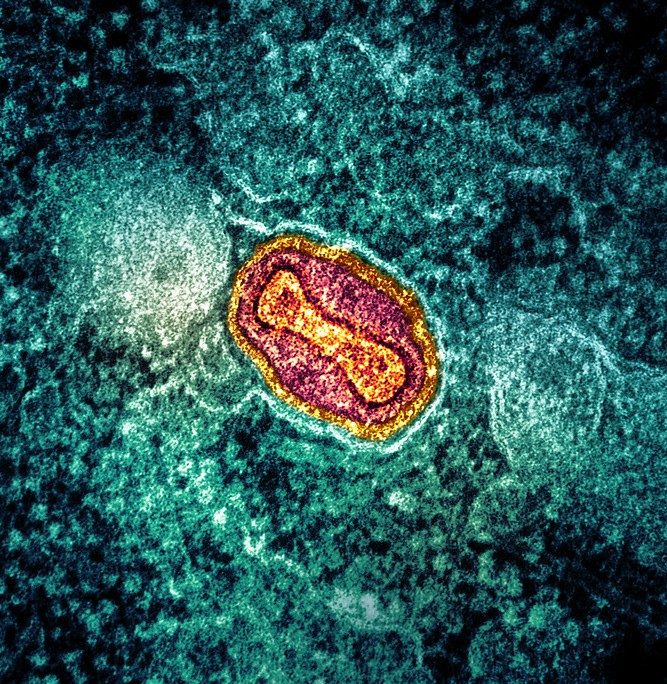 The United States must use lessons learned from the 2022 global mpox outbreak to prepare for future public health emergencies—including the threat of an mpox resurgence this summer, according to a new report from the O'Neill Institute for National and Global Health Law and amfAR, the Foundation for AIDS Research.
The outbreak mainly affected men who have sex with men (MSM) and transgender people—particularly those living with HIV. Public health efforts were hampered by an insufficient supply of the Jynneos mpox vaccine; questions about its safety, effectiveness, and route of administration; and vaccine outreach and delivery disparities among some racial groups.
"Mpox has not been eliminated, and modeling studies suggest that a resurgence is a possibility this summer," the authors said. "We must use lessons learned—most importantly that public health should focus on community-guided partnerships that promote health as opposed to risk-based communications that foster stigma and shame."
Four recommended actions
The organizations recommend four actions to help prevent and manage any future outbreaks:
Community-led vaccine promotion and education are needed to encourage uptake of both vaccine doses, including vaccination clinics at community spaces and events. "It is also important to educate the community about the heightened risk for severe disease and even death in people with undiagnosed or uncontrolled HIV," the report said.

Public health messages should build trust and minimize the stigma often associated with mpox. "Mpox responses, building on lessons learned from HIV and critical mpox community advocacy, must reinforce the benefits of promoting sexual health," the authors wrote.

Mpox testing and vaccination must be integrated within public health programs addressing HIV, other sexually transmitted infections, and hepatitis, and event promoters and influencers should be included in every stage of development and delivery.

Federal agencies and state and local health departments must foster relationships with organizations that can fund emergency mpox responses. "

Outbreaks may recede, but they rarely end," the report said. "Therefore, public health needs the capacity to mount emergency responses that can be scaled-back, but not eliminated, when cases decline."